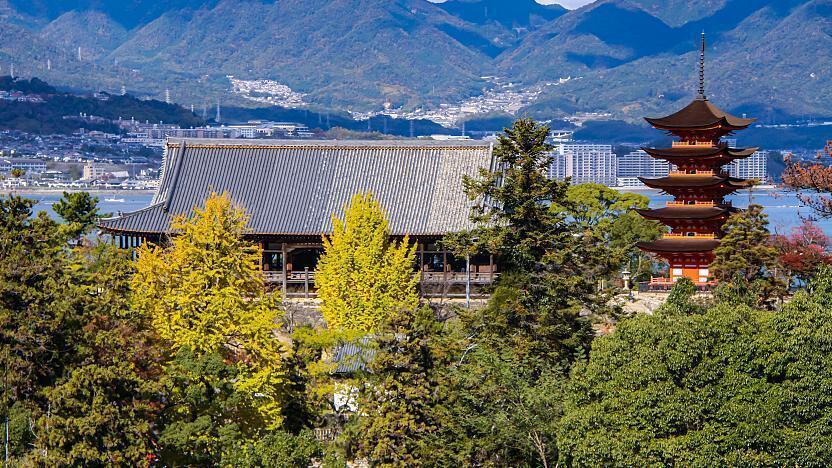 Senjokaku (ɚƢŐt, Senjōkaku, lit. "pavilion of 1000 mats") is the common name of Hokoku Shrine. The name describes the spaciousness of the building, as Senjokaku is in fact approximately the size of one thousand tatami mats. The hall, which dates back to 1587, is located on a small hill just beside Itsukushima Shrine.
Toyotomi Hideyoshi, one of the three unifiers of Japan, commissioned Senjokaku for the purpose of chanting Buddhist sutras for fallen soldiers. The building was not yet completed when Hideyoshi died in 1598. As Tokugawa Ieyasu took power thereafter rather than the Toyotomi heirs, the building was never fully completed.
Senjokaku is strikingly sparse, lacking proper ceilings and a front entrance. In 1872, the incomplete building was dedicated to the soul of its founder, Toyotomi Hideyoshi, which remains its present day religious function. Adjacent to Senjokaku stands a colorful five-storied pagoda originally built in 1407, predating the shrine itself.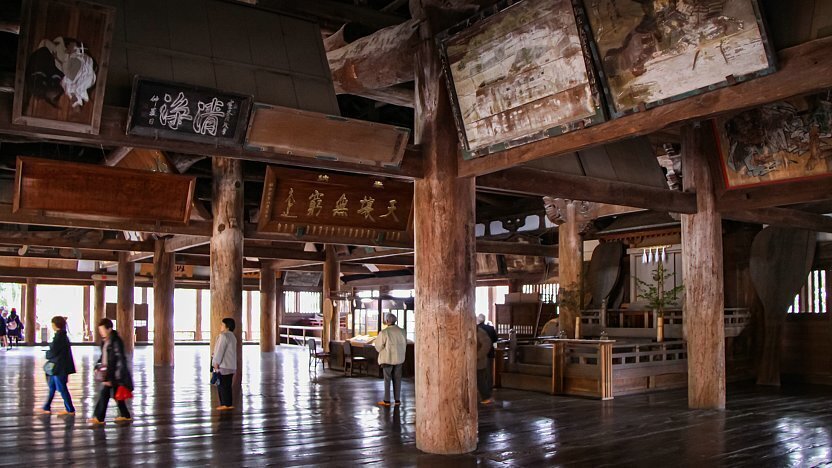 Questions? Ask in our forum.