Byodoin Temple
Temple with a beautiful Pure Land Garden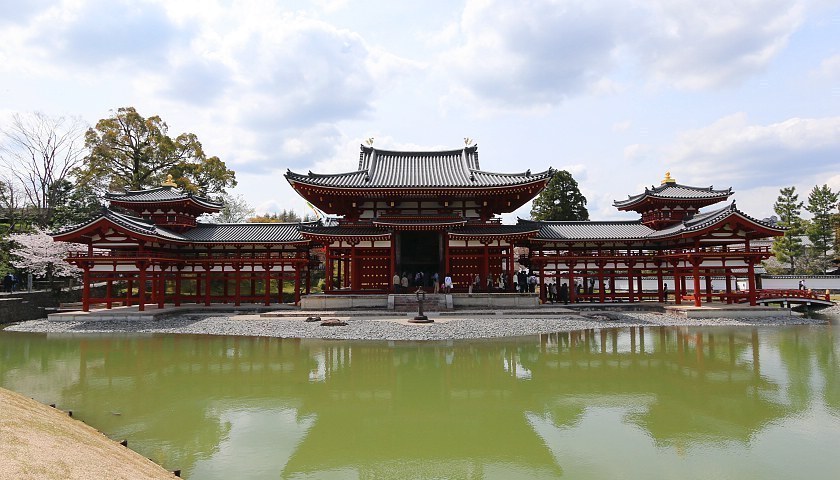 Byodoin Temple (平等院, Byōdōin) is a striking example of Buddhist Pure Land (Jodo) architecture. Together with its garden, the temple represents the Pure Land Paradise and was influential on later temple construction. Byodoin was initially built in 998 as a countryside retreat villa for the powerful politician Fujiwara no Michinaga, not as a temple.
Michinaga's son turned Byodoin into a temple and ordered the construction of its most spectacular feature, the Phoenix Hall. Although the building was given another official name, almost immediately after its construction in 1053, it was nicknamed Hoodo ("Phoenix Hall") because of its shape and the two phoenix statues on its roof. The hall is now featured on the back of the Japanese ten yen coin.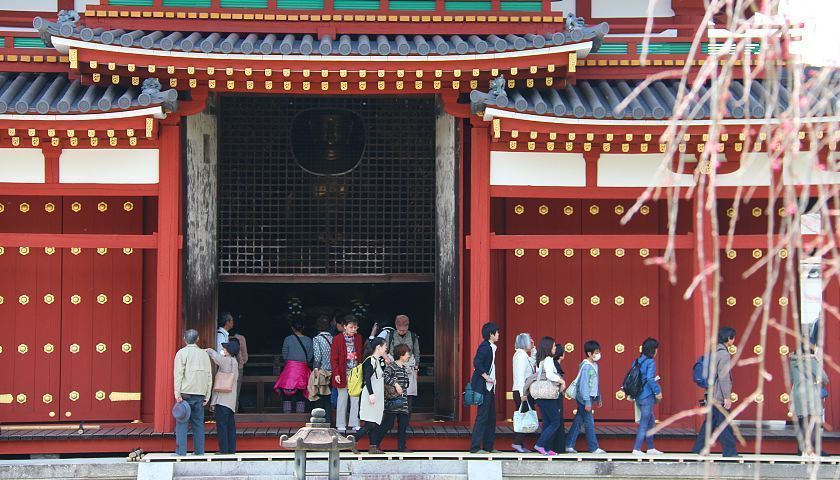 Byodoin's buildings were repeatedly lost to fires and other calamities over the centuries, however, the Phoenix Hall was never destroyed, making it one of the few original wooden structures to survive from the Heian Period. Visitors to Byodoin can enter the Phoenix Hall on short guided tours (in Japanese) that start every 20 minutes and cost an additional 300 yen. It houses a statue of the Amida Buddha.
Byodoin's unique treasure house is constructed mostly underground to not distract from the Phoenix Hall. It exhibits an assortment of the temple's most valuable artifacts, including dozens of designated important cultural properties and national treasures. The treasure house also contains informative, multilingual displays on Byodoin's construction and history.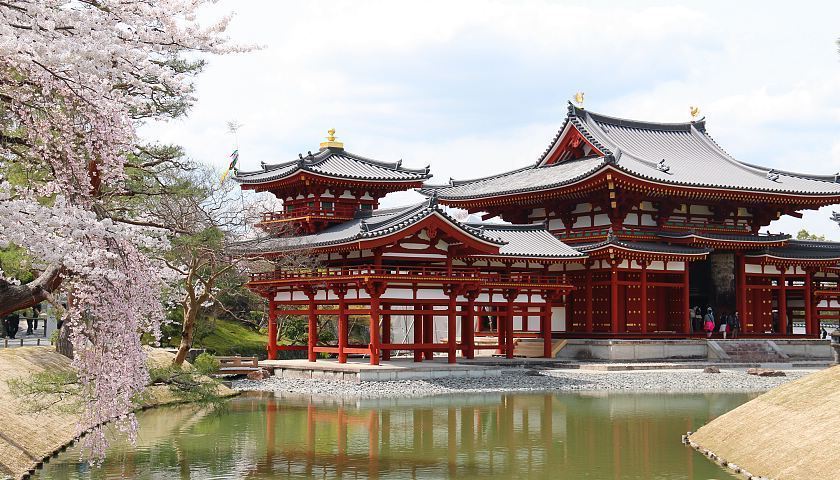 Byodoin is a 10-15 minute walk from JR Uji Station or Keihan Uji Station.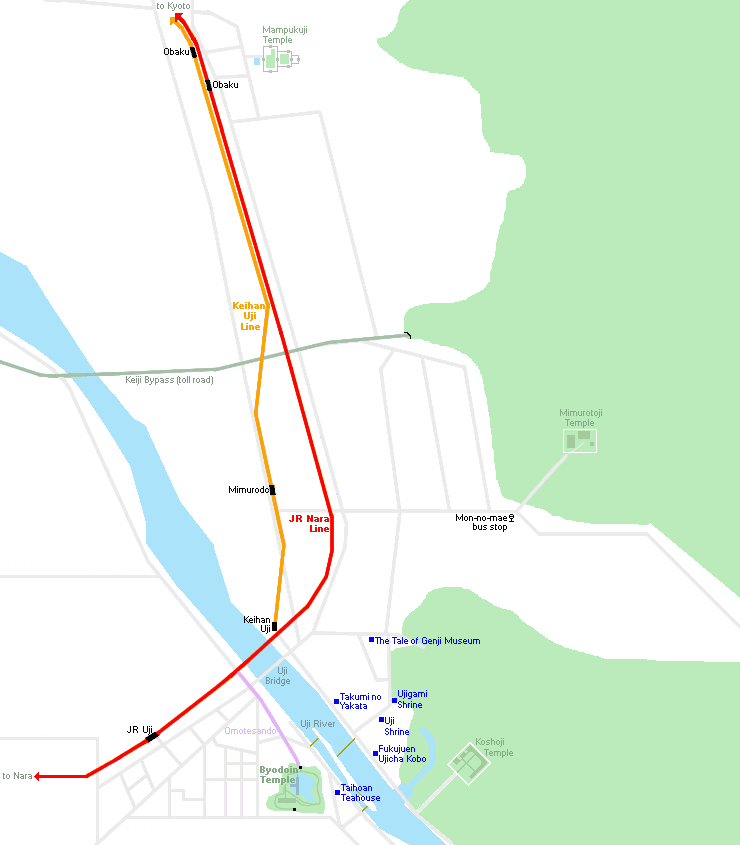 Hours
8:30 to 17:30 (entry until 17:15)
Tours of the Phoenix Hall from 9:30 to 16:10
Treasure house from 9:00 to 17:00 (entry until 16:45)
Admission
600 yen (additional 300 yen for a tour of the Phoenix Hall)
Typical Visit Duration
About 45-75 minutes
Questions? Ask in our forum.