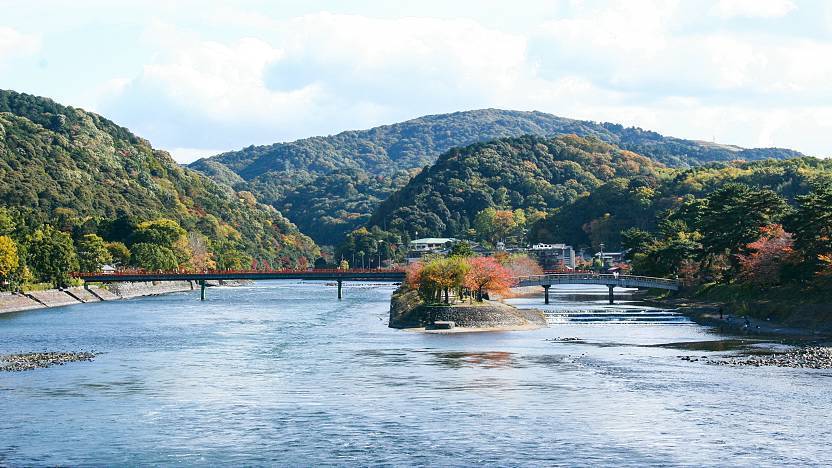 The Uji River (‰FŽ"ģ, Ujigawa) flows through town, dividing Uji into two parts. Its prominent position shapes the beautiful landscape of the town and provides opportunities for repose and recreation. Most of the city's attractions are within short walks from the river.
River cruises and cormorant fishing are popular summer activities aimed at tourists. The same boats are often used for both cruises in the day and cormorant fishing around dusk. Cormorant fishing takes place at the Uji River from around mid June to late September. Tickets can be purchased at the venue for about 2000 yen. Boarding starts at about 18:30, and the boat ride lasts approximately an hour.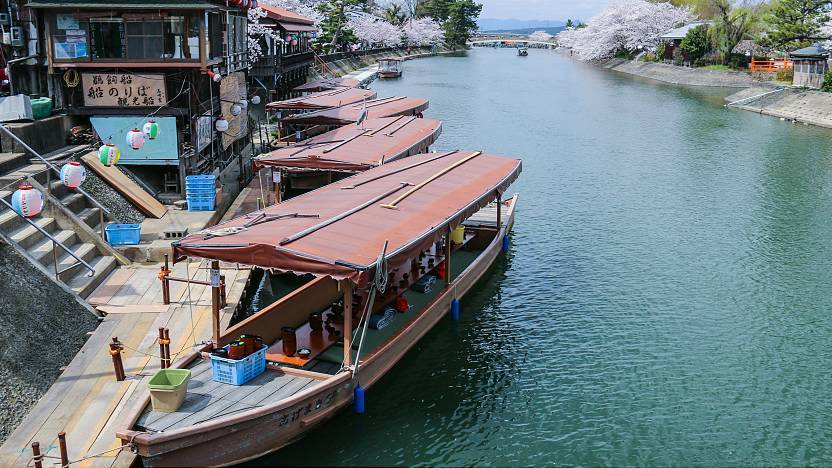 Lining the riverbank, many teahouses and restaurants showcase Uji's famous tea and tea themed foods. Visitors can try tea flavored soba noodles, green tea ice-cream and other popular Uji tea treats while enjoying the view.
Pedestrian bridges connect Uji's riverbanks to a small island in the center. The island is mostly flat and bare, with a tall stone pagoda in the middle. With its benches and nice views, the island serves as a pleasant picnicking and strolling spot.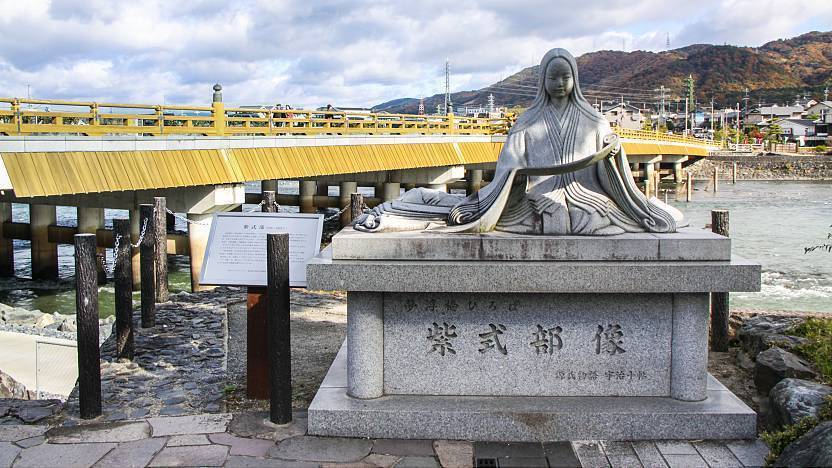 The main bridge over Uji River was first constructed sometime around 646, making it one of the oldest remaining in Japan. It has been destroyed and replaced many times since then; however, the current bridge reflects some of its historical representations. Uji Bridge is well known for its frequent mention in the Uji Chapters of The Tale of Genji, an 11th century work of fiction that is often argued to be the world's first novel. The Tale of Genji was written by a Japanese noblewoman and describes the intrigues of courtly life in Heian Period Kyoto.
Uji Bridge is just one of many locations in Uji that are mentioned in the final ten chapters of The Tale of Genji. To honour Uji's role in the novel, the city is marked by statues and plaques that indicate locations where the novel's events occurred. In addition, Uji hosts a Tale of Genji Museum with a few English displays, which relate some of the stories in the novel.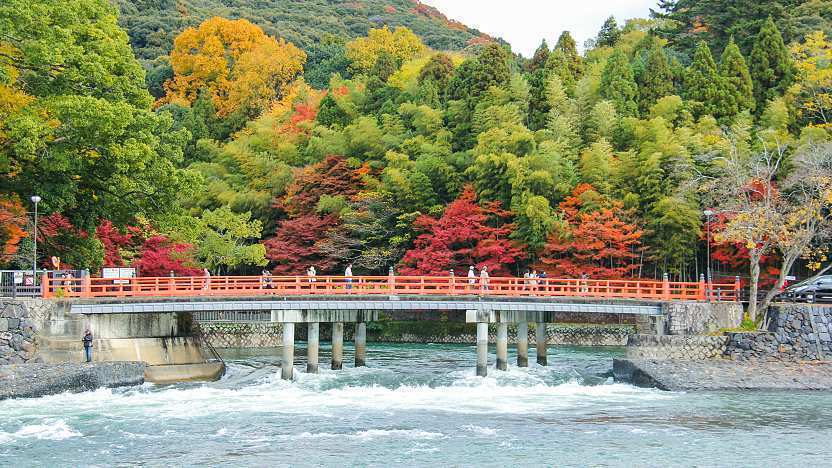 Uji Bridge is a 5-10 minute walk north of JR Uji Station or just south of Keihan Uji Station. From there, Uji's riverbank attractions are within pleasant strolling distance.
The Tale of Genji Museum is located just east of Keihan Uji Station. From the eastern Uji river bank, multilingual signs help visitors easily locate the museum. It is about a two minute walk from Keihan Uji Station or a 10-15 minute walk from JR Uji Station or Byodoin Temple.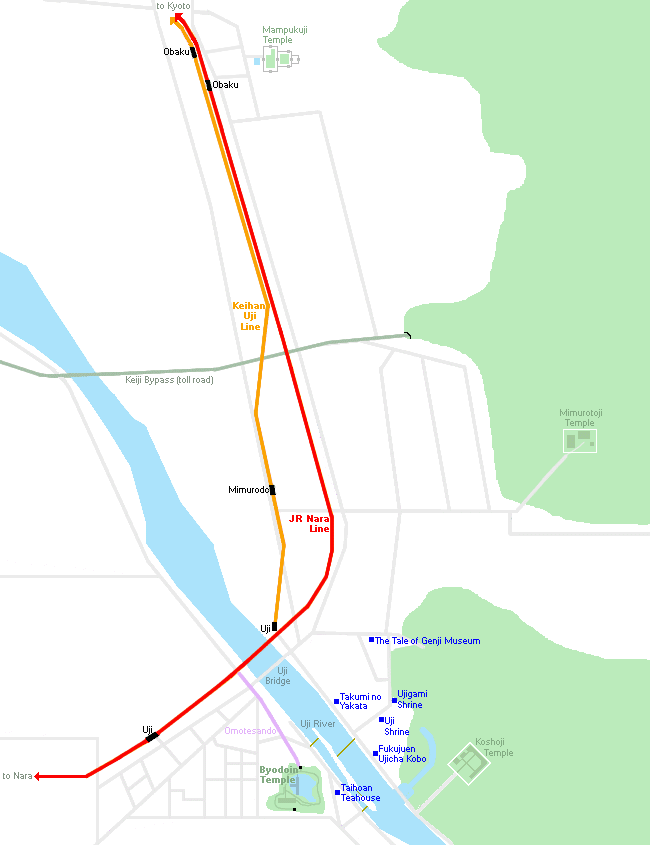 The Tale of Genji Museum
Hours
9:00 to 17:00 (entry until 16:30)
Closed
Mondays (or following day if Monday is a national holiday), December 28 to January 3
Typical Visit Duration
About 20-40 minutes
Questions? Ask in our forum.