Moji Port (Mojiko)
Waterfront area with a nostalgic atmosphere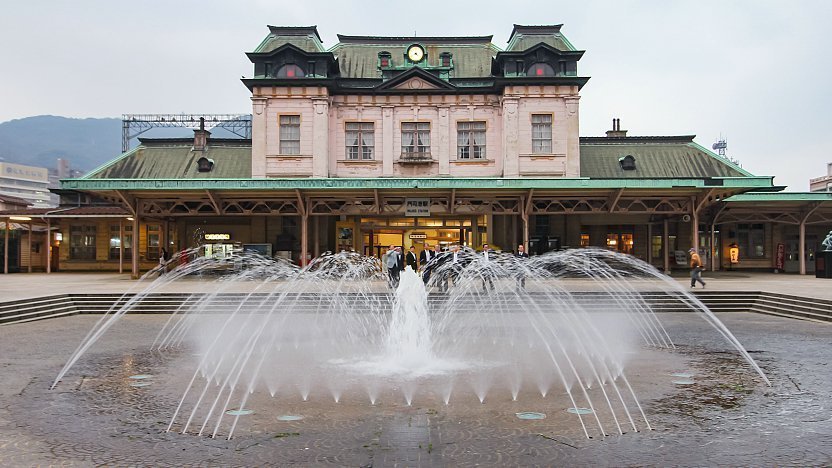 Moji was one of five cities that merged to form Kitakyushu City in 1963. It is the closest municipality of Kyushu in proximity to Honshu. Moji Port (門司港, Mojikō) has been prominent as an international trading port since the late 19th century. Today, although main port activities have been moved to a newer location at Shin-Moji Port, Moji Port retains its relevance as a tourist destination with a flavor from the past thanks to several well-preserved Western style buildings from the Meiji and Taisho Periods.
One of these fine buildings is Mojiko Station, the oldest station on the Kagoshima Line. A leisurely walk from the station takes you to the several other historic buildings located in an attractive waterfront area. These buildings were initially constructed about a century ago to accommodate and facilitate flourishing businesses thanks to the thriving trade with the Asian continent. Some of them are open to visitors and house the likes of libraries, cafes, restaurants and museums.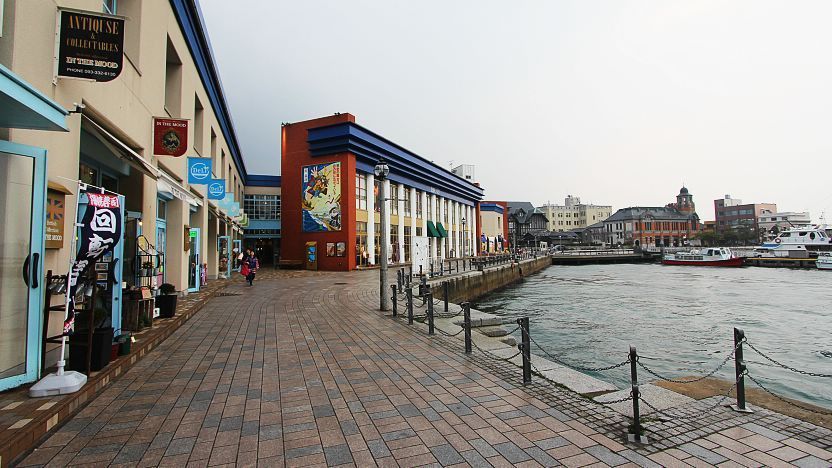 An eye-catching red brick building is the former Moji Customs Building; it now has an art gallery which is free to enter. It is also hard to miss the area's tallest building by far, at which the Mojiko Retro Observation Room is located 103 meters above ground, and provides good views of the port and the city of Shimonoseki across the Kanmon Strait. The history of the strait is commemorated at the Kanmon Kaikyo Museum, a modern museum along the water.
A romantic walk along the promenade by the sea takes you to Kaikyo Plaza, a shopping facility where souvenirs and local produce are on sale. Banana products are a specialty of Moji Port, which traditionally has handled imported bananas from Southeast Asia. Do also try the local delicacy "Yaki Curry", a baked curry and rice dish, that is available at multiple restaurants in the port area.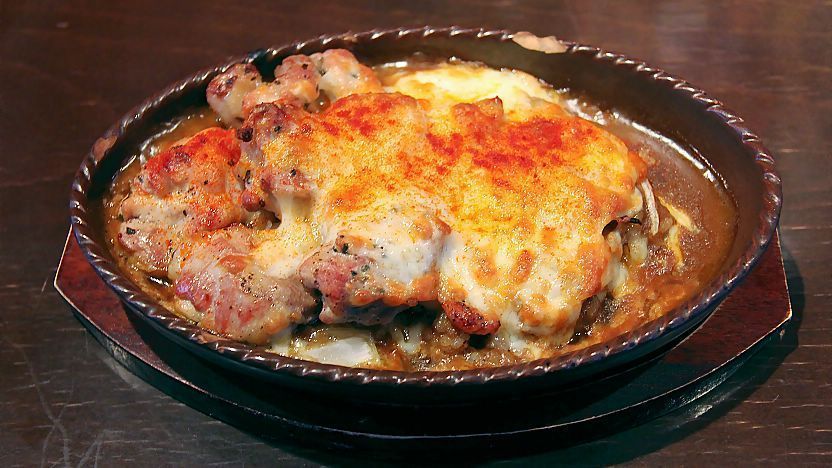 Mojiko and Kokura are connected by the JR Kagoshima Line (13 minutes, 280 yen, frequent trains). Mojiko Station and the various sights around Moji Port are located within an area spanning about two kilometers along the bay. The area is conveniently explorable on foot.
How to get to and around Kitakyushu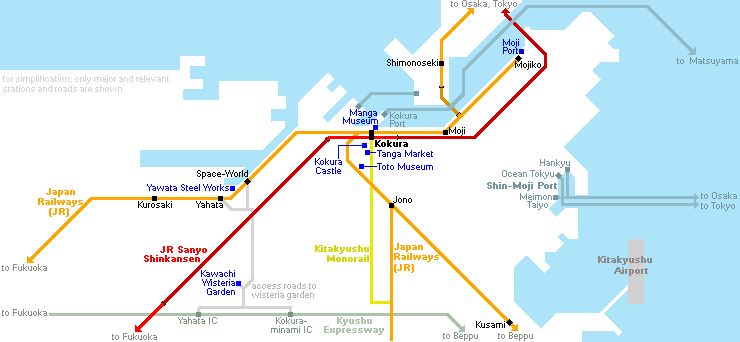 Mojiko Retro Observation Room
Hours
10:00 to 22:00 (entry until 21:30)
Closed
Four unscheduled days per year
Historic Buildings
Hours
Varies by building, typically from 9:00 to 17:00
Closed
Varies by building, typically no closing days
Admission
Free or small fee of around 100 yen
Kaikyo Plaza
Hours
10:00 to 20:00 (shops)
11:00 to 22:00 (restaurants)
Questions? Ask in our forum.