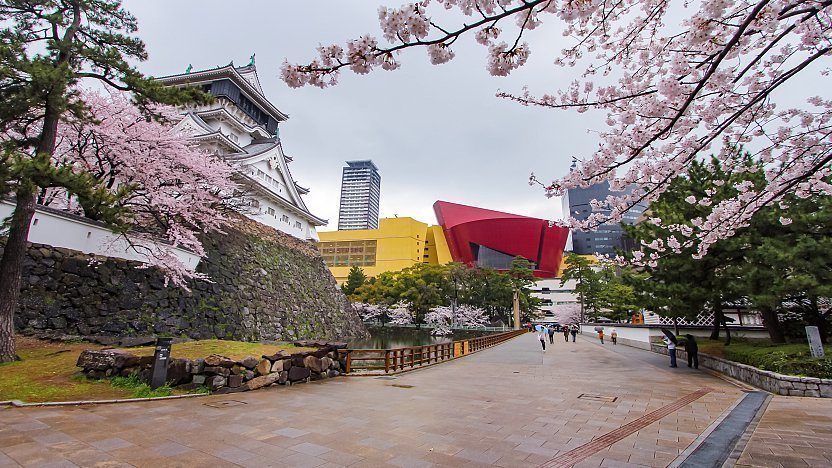 Kokura Castle (小倉城, Kokurajō) was built in 1602 at the beginning of the Edo Period. The castle was destroyed by fire in 1866, and the current castle tower is a ferro-concrete reconstruction from 1959. The castle's traditional architecture provides an interesting visual contrast to the neighboring modern shopping and entertainment center.
The castle grounds are now known as Katsuyama Park and are a popular cherry blossom spot that is usually in bloom around early April. The castle keep seems to have four floors from the outside, but actually has five on the inside. The modern interior introduces the local history with displays, an interactive zone and a small theater where visitors can get a hands-on and visual experience of past castle life. The castle's top floor offers panoramic views over the city.
A small Japanese garden with pond and the castle keep as borrowed scenery was opened in 1998 on the castle grounds. The garden can be viewed from a traditional Shoin-style building with multiple tatami rooms. An interesting design feature in the rooms here is that the fabric borders along the edges of the tatami mats give an indication of the status of the room's occupants, e.g. the ruling lord would occupy the room with the larger tatami edge design.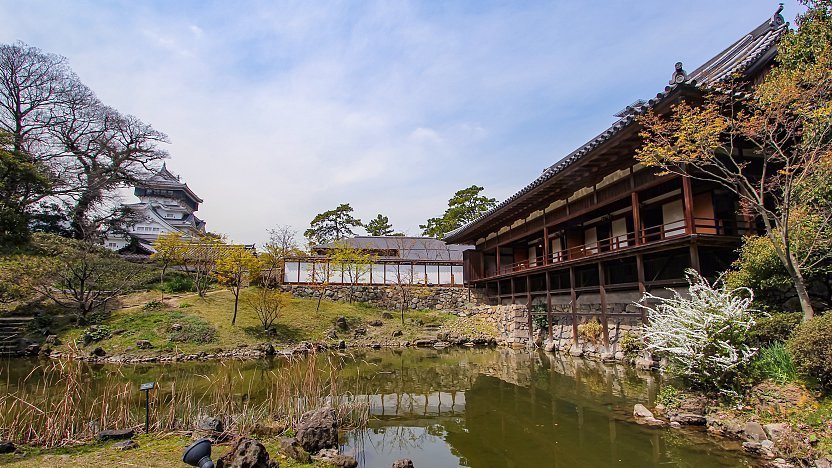 Hours
9:00 to 18:00 (until 17:00 from November to March)
Admission ends 30 minutes before closing
Admission
350 yen (castle only)
350 yen (garden only)
560 yen (castle and garden)
700 yen (castle, garden and nearby Matsumoto Seicho Memorial Museum)
Questions? Ask in our forum.