TOTO Museum
Displaying the evolution of toilets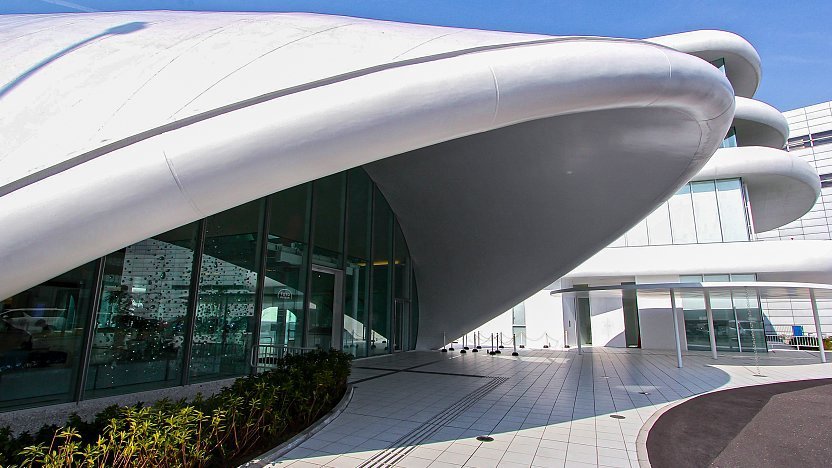 The TOTO Museum (TOTO ミュージアム, Tōtō Museum) in Kitakyushu was opened on the occasion of the company's 100th anniversary and showcases the evolution of the business and its products. The elegant two-story building stands on the grounds of the company headquarters, has a showroom on the first floor and the museum on the second floor.
The museum leads visitors through the history of TOTO, beginning with the first ceramic flush toilet seat developed in 1914 and the company's formal establishment in 1917 as a pioneer player in the ceramic sanitation industry at a time when most of Japan was still without a sewerage system. Old toilet seats are on display, as well as exquisite porcelain tableware that the company used to produce as a side business in the past.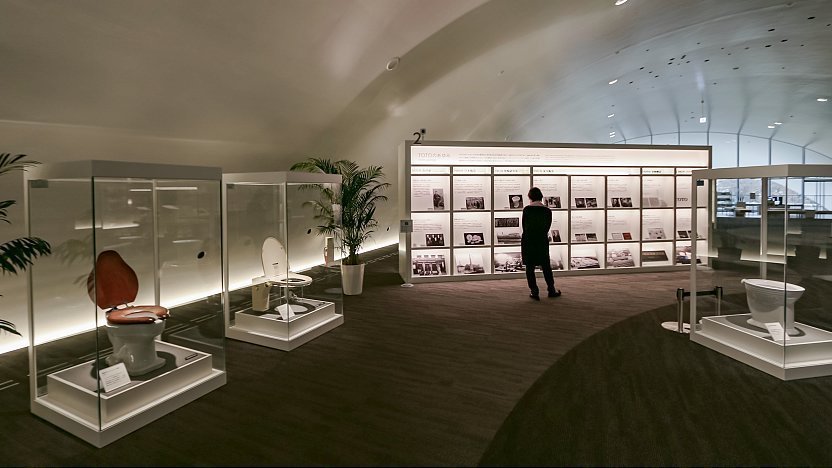 The exhibition moves on to washlets, arguably TOTO's most famous product today. Not only do modern washlets simply wash and dry toilet users, they also come with heated seats and automated flushing capabilities, play sounds to mask toilet noises, and automatically open and close lids. Another exhibition room is dedicated to the pioneers in the business and how their ideas and contributions led the company to where it is today.
One of the museum's highlights is the gallery showing the evolution of toilets and other TOTO products over the decades. These include toilet bowls, washlets, urinals, bath tubs and fittings. The last gallery displays bathroom units sold overseas, tailored to suit the different regions.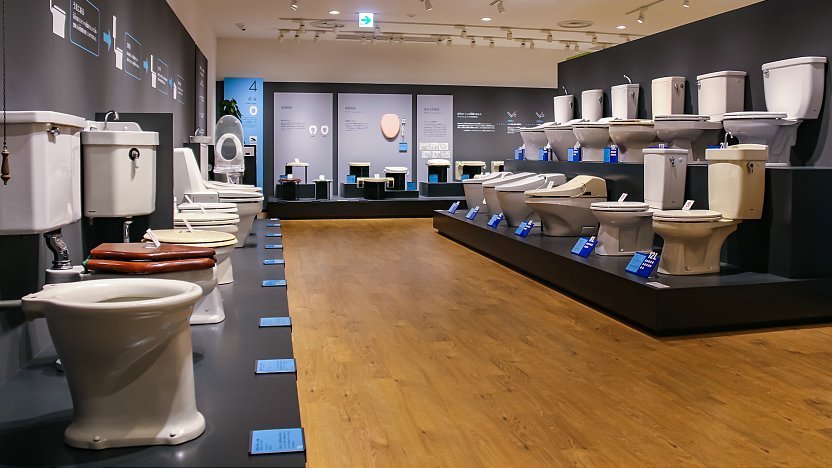 Visitors can get to try out TOTO toilets firsthand at the museum's washrooms. There is also a museum shop where one can buy various unique souvenirs. While most of the signage in the museum is in Japanese, visitors can use their smartphones to scan codes and gain access to either an audio guide or translations of the Japanese displays using the museum's wireless network. Translations are available in English and several other languages. In addition, free audio guide pens are available in English and a few other languages.
On the first floor of the building is the showroom where homeowners can browse through the latest in TOTO product design. In addition to producing bathroom and toilet units, the company also retails kitchen models. The products displayed at the showroom are available to residents of Japan, and purchase for overseas use would likely be rather complicated.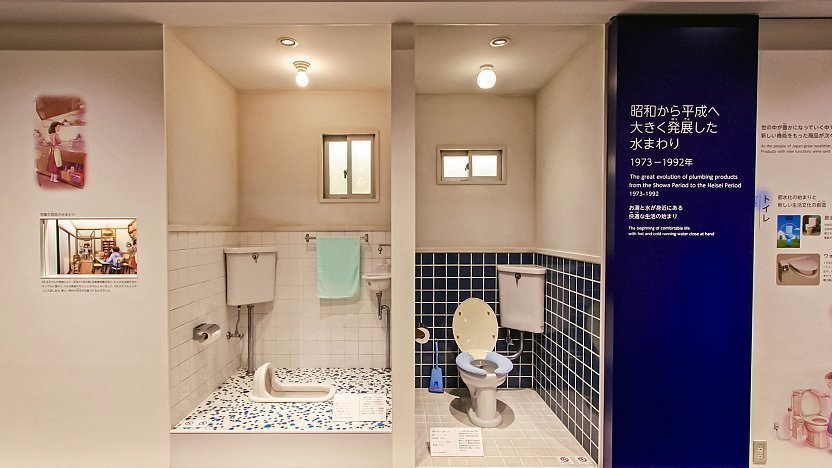 The TOTO Museum is about a ten minute bus ride from Kokura Station. Take bus number 21, 22, 25 or 43 from the bus terminal at the south exit (Kokurajo Exit) of Kokura Station to Kifunemachi (貴船町, 200 yen one way, frequent departures) from where the museum is just across the street. Alternatively, take the Kitakyushu Monorail from Kokura Station to Kawaraguchi-Mihagino Station (5 minutes, 210 yen one way) and walk from there to the museum in about ten minutes.
How to get to and around Kitakyushu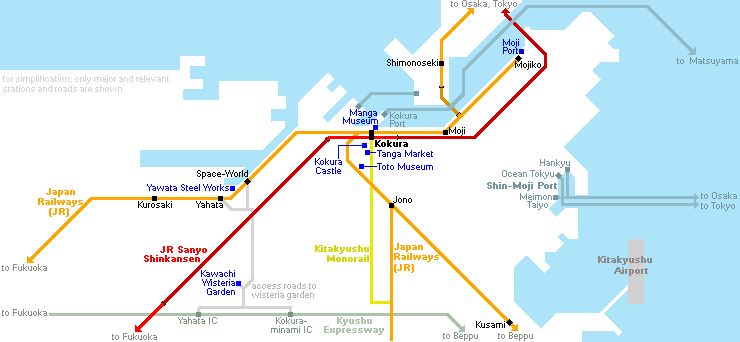 Hours
10:00 to 17:00 (entry until 16:30)
Questions? Ask in our forum.