Yawata Steel Works
The city's most significant industrial heritage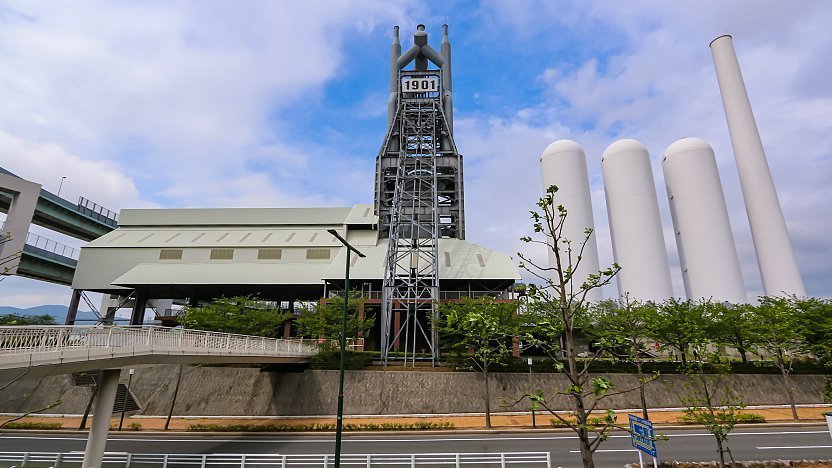 Located at a key junction of land and sea traffic, Kitakyushu is one of Japan's leading industrial centers and a hub of domestic and international trade. The city is home to a variety of industries, and visitors are sure to spot the numerous mills, factories and refineries lining the sea shore.
Kitakyushu's quick march to industrialization occurred during the Meiji Period. Due to its important seaport and proximity to a highly productive coal mine, Kitakyushu was selected as the site of the state-owned Yawata Steel Works ("ª"¦»ècŠ, Yahata Seitetsusho), the nation's first modern steel mill. The mill was desperately needed to meet the country's demand for metal to supply the burgeoning shipbuilding, railway, construction and armaments industries. At its peak, the mill was producing upwards of 90 percent of the nation's steel.
The mill has since passed into private ownership but is still in operation today. A few of the historic buildings from the Meiji Period remain preserved on its grounds, including the former head office, forge and repair shop which received world heritage status in summer 2015 among the Sites of Japan's Meiji Industrial Revolution. As the mill still operates, it is not possible to approach or photograph these historic buildings; however, a special platform has been set up about 200 meters away from them where visitors can view the buildings from the distance.
Outside the boundaries of today's steel mill stands the mill's former Higashida Daiichi Blast Furnace, which was originally built in 1901 and operated for about 70 years. Towering 30 meters high, the current structure has been repaired and upgraded mulitple times over the decades. Although it is not included in the list of world heritage sites, the well-preserved furnace is probably the most interesting industrial site for tourists in the area today, featuring multilingual explanatory boards about the steel making process.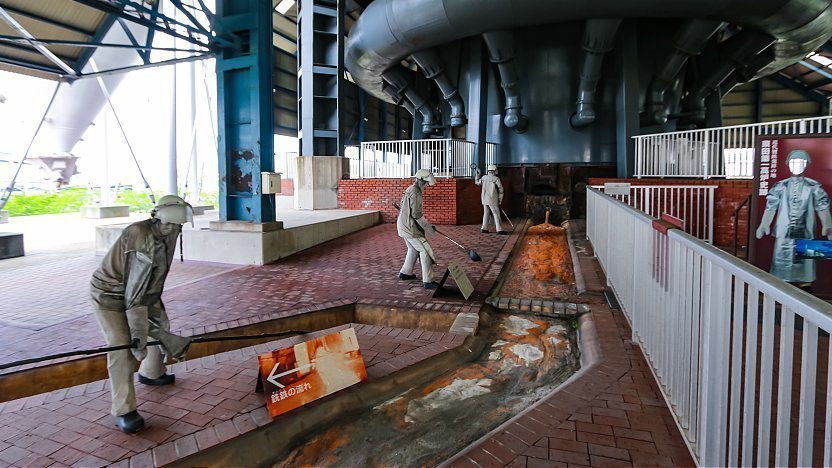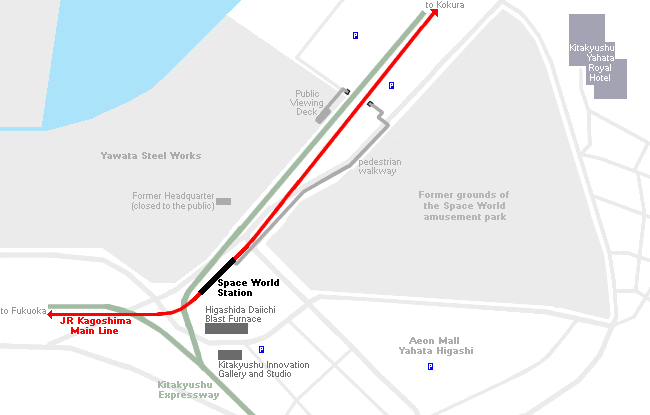 The former Yawata Steel Works and Higashida Daiichi Blast Furnace are located near JR Space World Station, west of central Kitakyushu. Take the JR Kagoshima Main Line from Kokura Station (15 minutes, 280 yen) or Fukuoka's Hakata Station (1 hour, 1130 yen) and get off at JR Space World Station from where the industrial sites can be reached on foot.
How to get to and around Kitakyushu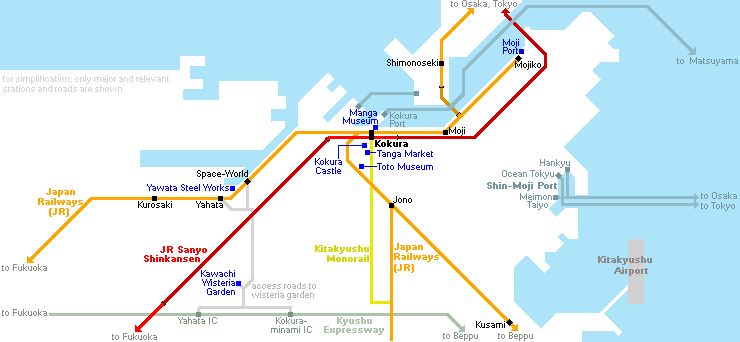 Yawata Steel Works viewing platform
Hours
9:30 to 17:00 (entry until 16:30)
Closed
Mondays (or the following day if Monday is a
national holiday
), December 29 to January 3
Higashida Daiichi Blast Furnace
Questions? Ask in our forum.