Tanga Market
Local market street in the city center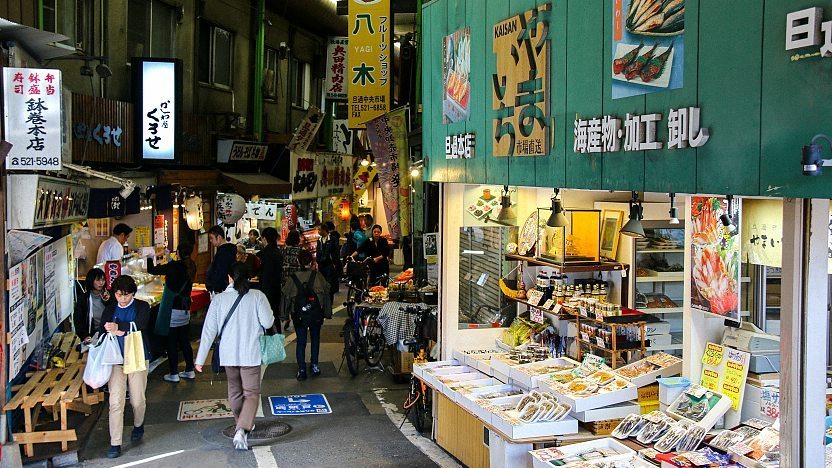 Tanga Market (旦過市場, Tanga Ichiba) is a covered local market street in Kitakyushu. Known as the "Kitchen of Kitakyushu", the market started in the early 1900s at its current location adjacent to the Kantake River, which provided a convenient means for boats to easily deliver fresh ingredients. There are about 120 shops selling seafood and prepared foods packed into the relatively small block that makes up the market, including a handful of restaurants.
Most of the stores are located along the market's main street, and the quieter side streets lead to dried food stores, and shops selling produce and goods. While Tanga Market is very much a place for locals to buy their groceries, visitors can also enjoy the market experience by dining at a restaurant or picking up some prepared foods and fruit to savor. Because the lanes are narrow, visitors should not bring any large luggage and move with consideration to people around them.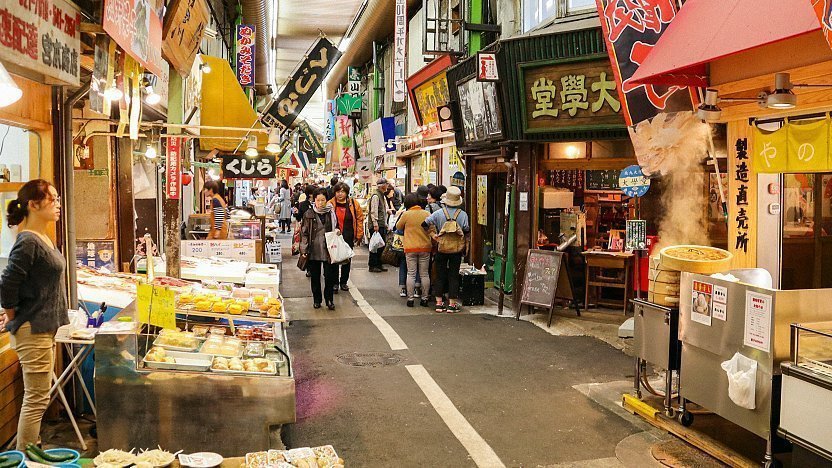 Tanga Market is a stone's throw from Tanga Station (2 minutes from Kokura Station, 100 yen one way) on the Kitakyushu Monorail. Alternatively, it can be reached from Kokura Station in a ten minute walk.
How to get to and around Kitakyushu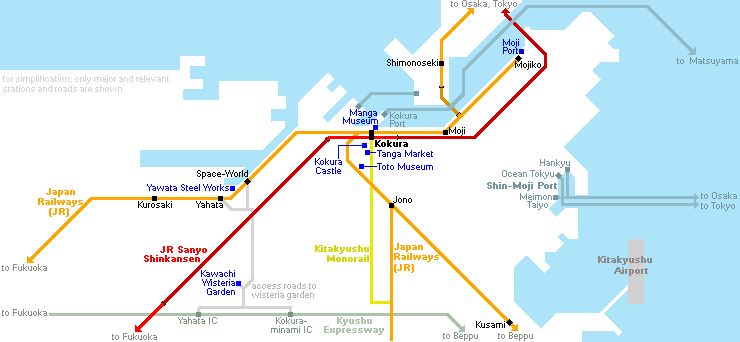 Hours
Varies by store; typically 9:30 to 18:00
Questions? Ask in our forum.