Aquamarine Fukushima
Outstanding aquarium with local and exotic fish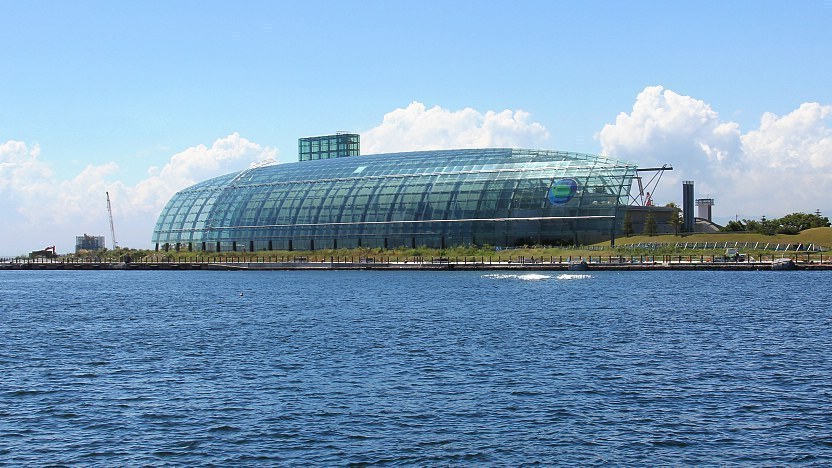 Aquamarine Fukushima (アクアマリンふくしま) is an aquarium located in the city of Iwaki along the coast facing the Pacific Ocean. It has an extensive collection of various fish species and does a wonderful job in demonstrating ecosystems in the waters of Fukushima Prefecture and different parts of the world. The aquarium was damaged by the March 2011 tsunami but was reopened four months later.
In one section, the natural aquatic environment of Fukushima Prefecture is recreated from the rivers and lakes in the mountainous interior to the shores along the Pacific Coast, exhibiting the diverse animal and plant life. A large triangular tank demonstrates the current rip where the Kuroshio Current from the south and the Oyashio Current from the north meet off the coast of Fukushima.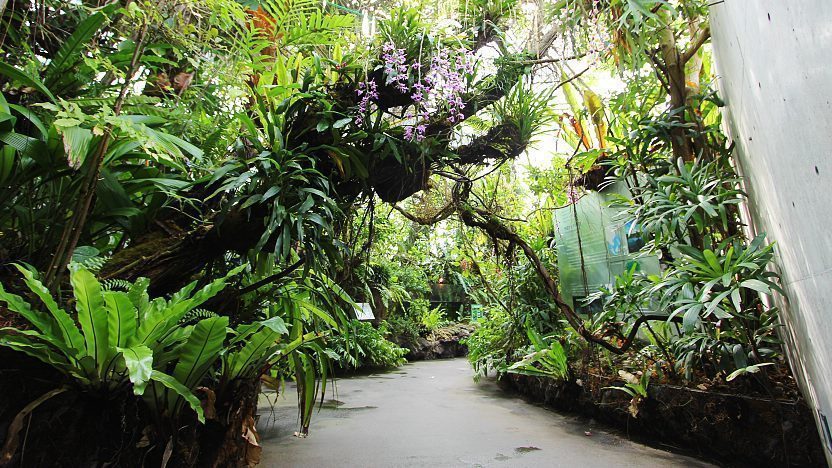 Among the various other displays, the "Waters of Tropical Asia" attraction recreates the waterside nature of tropical Asia in a greenhouse, and the "Okhotsk Sea" tank puts on display the assortment of creatures that live in the Sea of Okhotsk, northeast of Hokkaido.
The aquarium further keeps a fascinating selection of rare fishes and sea creatures, as well as a large collection of different goldfish. In addition, there is a pool where visitors can try touching starfish, and a marine mammals section where visitors can view seals and walruses.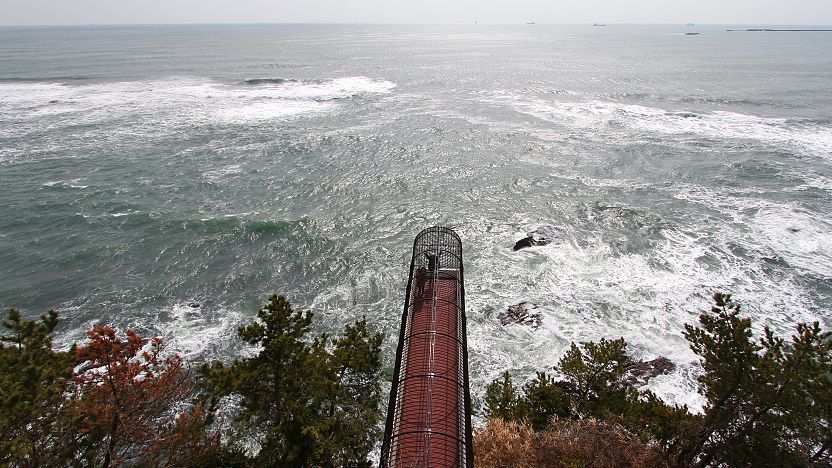 A ten minute walk along the waterfront from Aquamarine Fukushima takes you to Iwaki Rara Myu, a seafood market where you can dine at a restaurant or buy fresh sea products.
A further 25 minute walk takes you to the 60 meter tall Iwaki Marine Tower, a landmark within Misaki Park. Visitors are able to ascend the tower for a good view of the Pacific Ocean. Misaki Park is a big area with lots of open space designed for families to have a good time together outdoors. There are playgrounds for children, including a maze and a long slide. There is also an interesting platform protruding out above the sea, providing a scenic vantage point.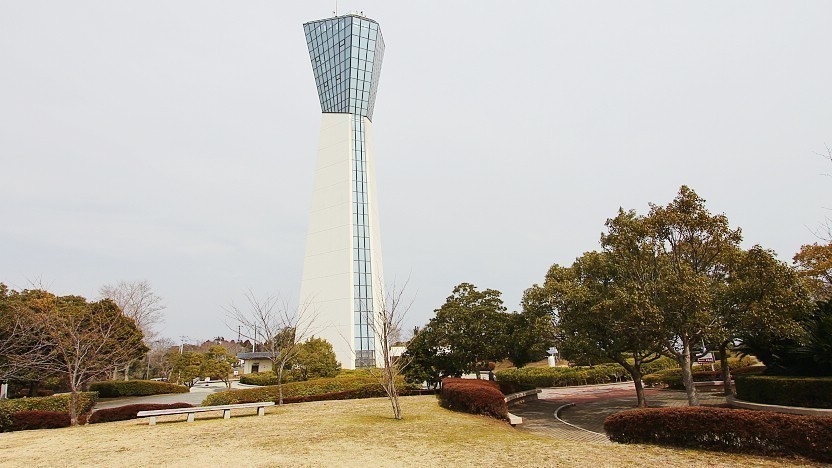 Aquamarine Fukushima is a short walk from the Aeon Mall Iwaki Onahama, which is connected by buses from Yumoto Station (East Exit) every 1-2 hours (30 minutes, 490 yen one way) and hourly from Izumi Station (15 minutes, 280 yen one way), which is also served by limited express trains along the JR Joban Line.
How to get to and around Iwaki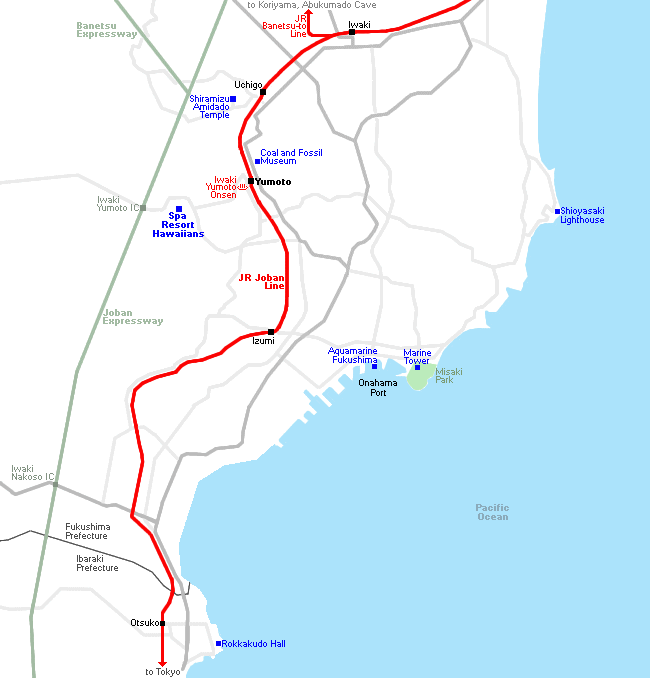 Aquamarine Fukushima
Hours
9:00 to 17:30 (until 17:00 from December 1 to March 20)
Admission ends one hour before closing
Iwaki Marine Tower
Hours
9:00 to 17:00 (entry until 16:30)
Closed
Third Tuesday every month (or next day if Tuesday is a
national holiday
) and January 1; no closing days in August
Questions? Ask in our forum.