Iwaki Coal and Fossil Museum
Commemorating Iwaki's coal mining history
The Iwaki Coal and Fossil Museum (ほるるいわき市石炭・化石館, Horuru Iwaki-shi Sekitan Kaseki-kan) commemorates the coal mining history of Iwaki. In the Meiji Period, a large coal deposits were discovered in the area ranging from southeastern Fukushima to northeastern Ibaraki. Iwaki was part of this area collectively known as the Joban Coal Fields. Coal mining was the main industry in Iwaki until the 1960s, when oil took over as the predominant energy source in Japan.
The museum simulates the experience of going deep underground into a coal mine: an atmospheric elevator takes visitors down into a recreated mine, where they can learn about the working conditions of the miners in the past. Through actual sized human and tool replicas, visitors can also find out how coal was collected over the years, as mining methods improved with the advent of new technology.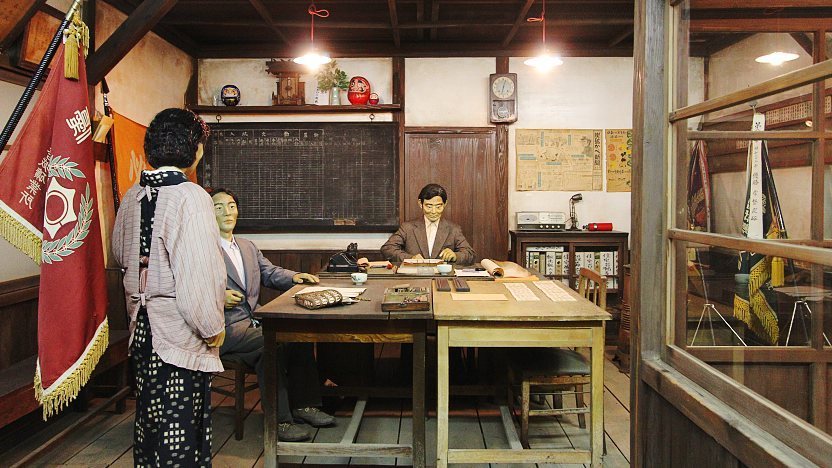 The Iwaki Coal and Fossil Museum also houses an extensive collection of fossils from all over the world. The Fossils Hall has an impressive display of remains left behind by dinosaurs and creatures from the Jurassic Period, including one that was excavated in Iwaki in 1968.
Complete skeletons of various dinosaurs and birds are on exhibit, and their sheer size make them magnificent to watch. A huge dinosaur skeleton stands in the center of the hall, and is the largest complete dinosaur fossil to be found in Asia.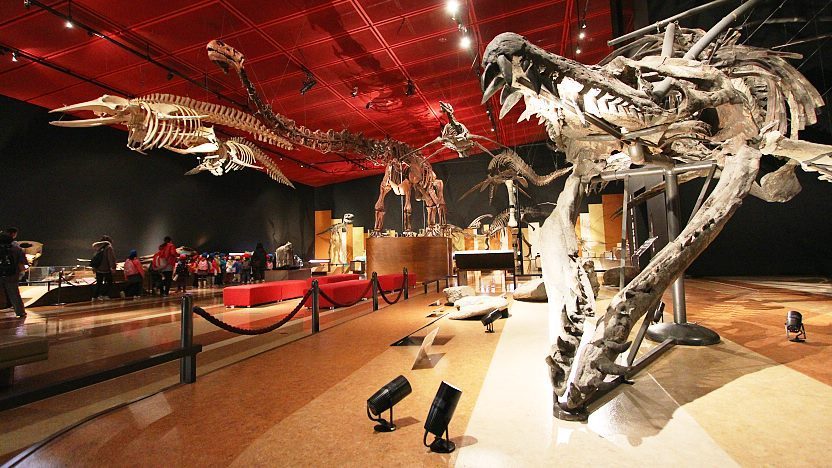 Hours
9:00 to 17:00 (entry until 16:30)
Closed
Third Tuesday of every month (or next day if that Tuesday is a
national holiday
), January 1
Questions? Ask in our forum.