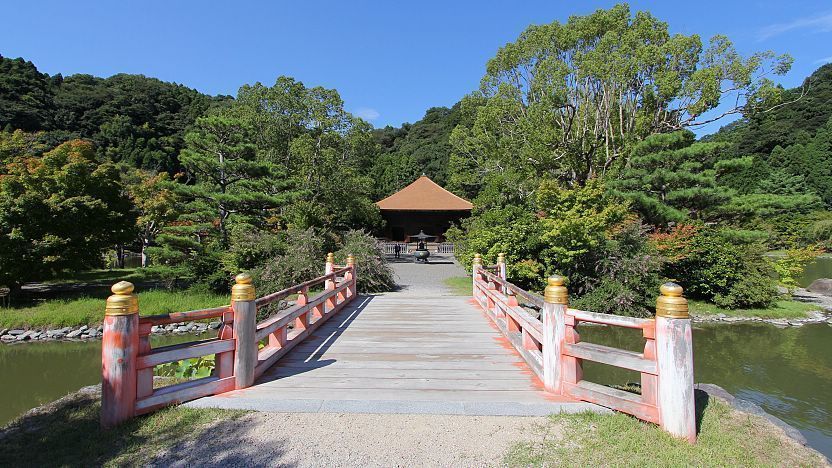 Shiramizu Amidado (白水阿弥陀堂, Shiramizu Amidadō) is a celebrated temple in Iwaki City. It was constructed in 1160 by a member of the Fujiwara clan and was designated a national treasure in 1952. It is Fukushima Prefecture's only national treasure. The temple suffered some damage in the 2011 earthquake, but was repaired and reopened in 2012.
Shiramizu Amidado is famous as a rare, partially surviving example of a Pure Land garden, a garden style that was popular during the Heian Period (794-1185) and features a pond, islands and pavilions in an attempt to recreate the Buddhist idea of the Pure Land paradise. No complete example of a Pure Land garden survives today. Another partially surviving example is Byodoin Temple in Uji.
The area around the pond is free for visitors to walk around and enjoy, but an admission fee is required to view the Amidado Hall from up-close. Entry into the hall is not possible. Enshrined are five wooden statues, including the principle object of worship, a wood and lacquer statue of the Amida Buddha.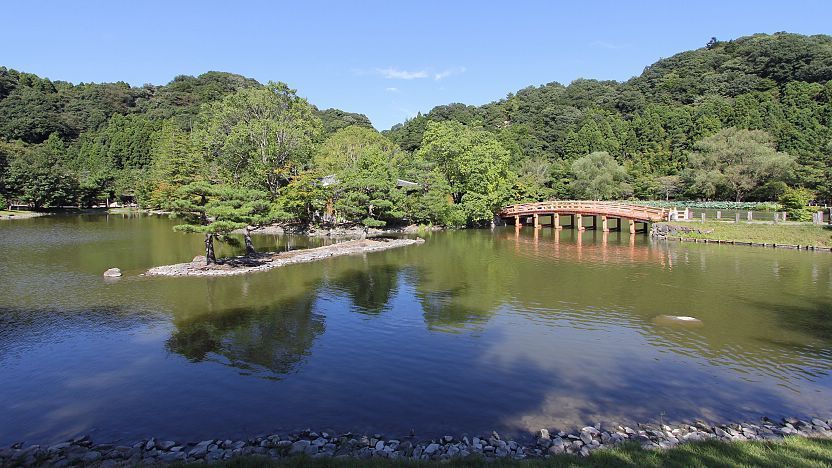 From Iwaki Station, take a bus bound for Kawadaira (川平) and get off at the Amidado bus stop (あみだ堂, 20 minutes, 400 yen one way, one bus every 1-2 hours). The temple is a 5-10 minute walk from the bus stop. Alternatively, the temple can be reached in a 30 minute walk from Uchigo Station. Free parking is available near the Shiramizu Amidado.
How to get to and around Iwaki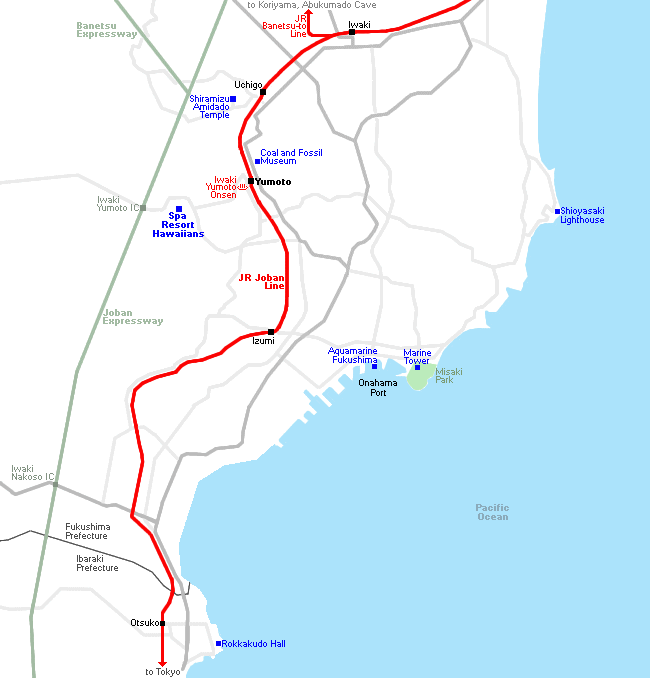 Hours
8:30 to 16:00 (until 15:30 from November to March)
Admission ends 15 minutes before closing
Closed
4th Wednesday of every month
Questions? Ask in our forum.