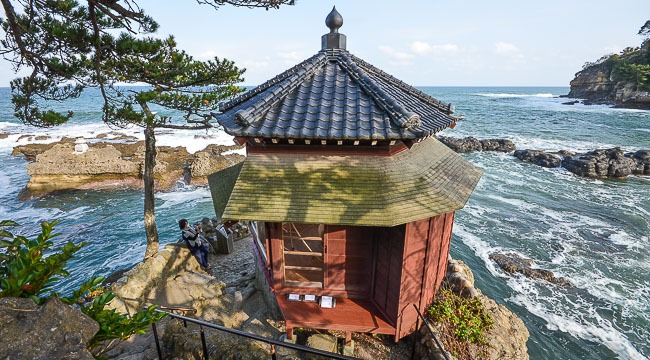 Rokkakudo (˜ZŠp"°, Rokkakudō, lit. "hexagonal hall") is a small building located on the Pacific coast in northern Ibaraki Prefecture, close to the city of Iwaki across the prefectural border in Fukushima. The uniquely-shaped building was constructed in 1905 by the influential scholar and artist Okakura Tenshin as a refuge for artistic activities after he relocated to the area in 1903. It was swept away by the 2011 tsunami, but was rebuilt in 2012 in its original style according to old photos and descriptions.
Okakura Tenshin (aka Okakura Kakuzo) is best known in the English world for his 1906 publication "The Book of Tea" in which he introduces tea and the Japanese culture to a Western audience. Besides the Rokkakudo Hall, visitors can also view a small memorial museum devoted to Okakura as well as his former residence, a beautiful Japanese-style building; however, the residence cannot be entered. Next to the residence stands a stone monument called "Asia is One".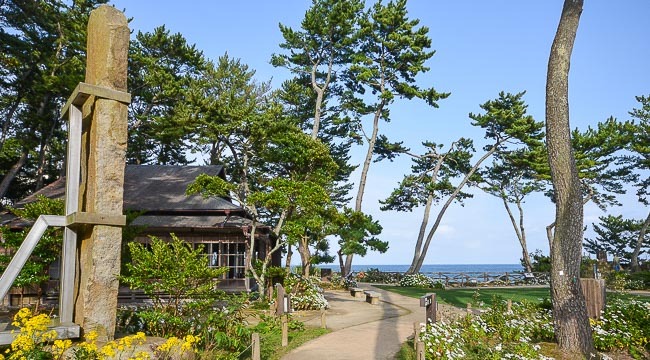 Rokkakudo can be reached in a five minute taxi ride (about 1200 yen one way) or 45 minute walk from Otsuko Station on the JR Joban Line (30 minutes, 580 yen one way from Iwaki Station).
How to get to and around Iwaki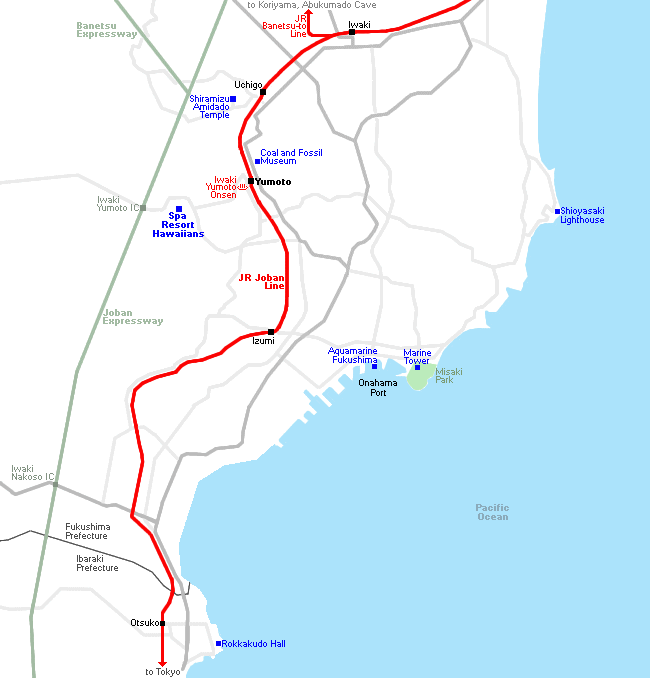 Rokkakudo
Hours
8:30 to 17:30 (April to September)
8:30 to 17:00 (October, February to March)
8:30 to 16:30 (November to January)
Admission ends 30 minutes before closing
External Links and Resources