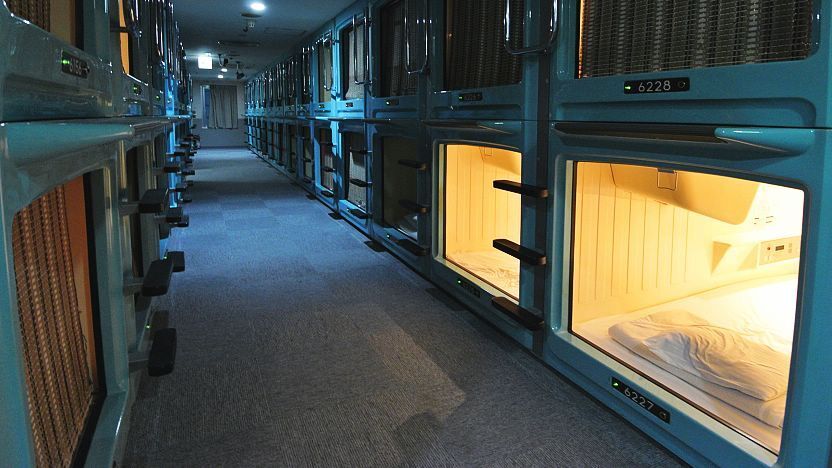 Capsule hotels (カプセルホテル) are one of Japan's best known and unique types of lodging. They are usually found around major train stations in large cities and target individuals looking for a low budget, single night's stay. Capsule hotels provide their guests with private, enclosed beds and basic amenities for less money than regular or business hotels. They usually charge between 3000 and 4000 yen per night. Recently a few premium and themed capsule hotels have been opening around Tokyo, Kyoto and Osaka with slightly higher prices.
While capsule hotels traditionally cater mostly to business men, these days many places also accept female guests and offer gender-segregated sleeping floors or separate buildings for men and women. Capsule hotels are also popular with foreign travelers and are increasingly offering English websites and booking systems.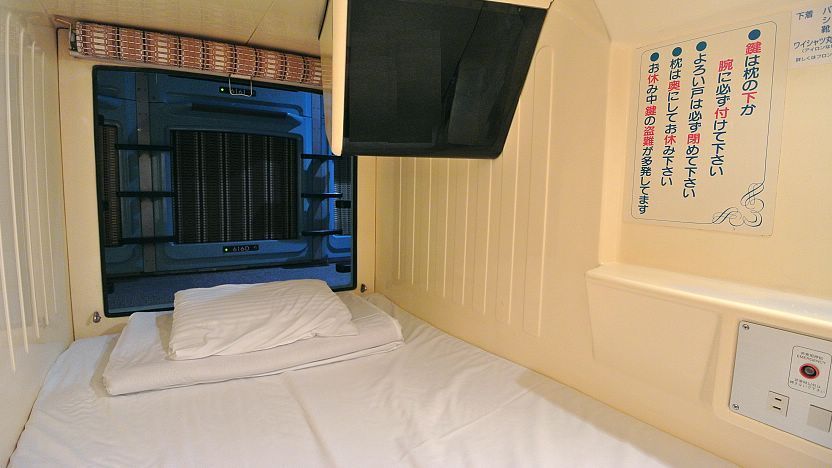 The standard capsule is a fiberglass unit built around a single size futon mattress, measuring roughly 1.2 meters wide, two meters long and one meter high. They are usually stacked two units high and lined up side by side along the corridor. Sheets, blankets and pillows are provided, and each capsule also comes outfitted with a light, alarm clock, TV and radio unit built in. A curtain or door can be closed in front of the entrance for privacy. In addition, most places provide power outlets and free Wi-Fi internet inside the capsules.
All of the other facilities at the capsule hotel, such as washrooms, toilets and showers, are shared among the guests. Many capsule hotels also commonly provide large communal baths where you can enjoy a soak before bed. In addition, they may also have restaurants, vending machines, laundry facilities, internet kiosks, lounges, entertainment rooms, game rooms or manga libraries within the facilities.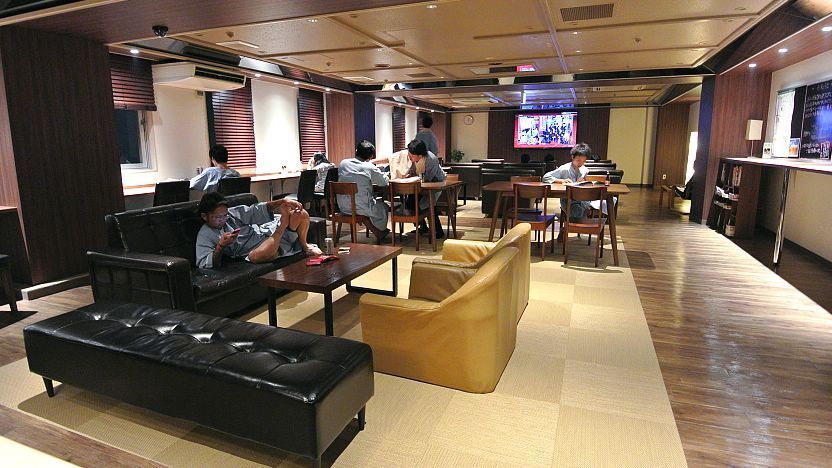 The procedure to stay at a capsule hotel may seem intimidating at first, but it is essentially the same at most capsule hotels and differs only slightly from other types of accommodations in Japan. Some places even provide English check-in instructions at the counter or may have English speaking staff. It typically goes as follows:
Remove your shoes and place them into a locker. Take the key of your shoe locker to the check-in counter.
When checking into a capsule hotel, you are assigned a capsule number and given a key to a corresponding locker where you can store your belongings. The lockers are not usually very large, so most places have an additional luggage room or coin lockers to store suitcases and other large items. Do not store valuables inside of your capsule unattended as they usually cannot be locked.
Most people start with a bath and then change into a fresh set of clothes. Shampoo, soap, towels and other toiletries are usually provided. Sometimes yukata or other nightwear are also provided.
Many capsule hotels offer lounges, restaurants or other entertainment areas where you can relax by yourself or spend time with friends. Eating and smoking are generally not allowed inside of the capsules.
Once you retire to your capsule, close the curtain or door for privacy.
Check out in the morning. While it is possible to stay for consecutive nights, most hotels require you to check out and remove all of your belongings from the hotel during the day.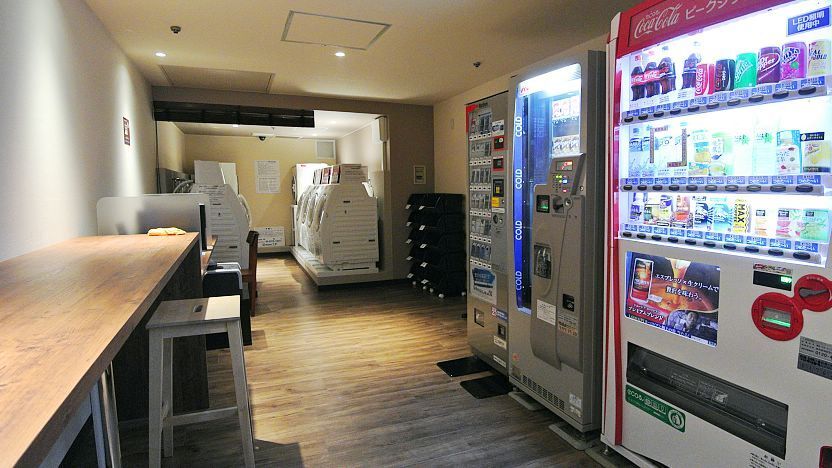 Questions? Ask in our forum.