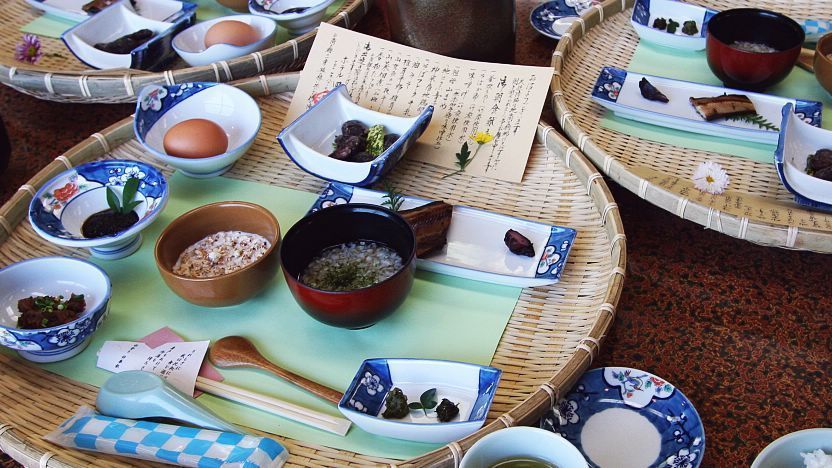 Most ryokan serve Japanese style breakfasts, which consist of multiple dishes and feature local and seasonal specialties. Only a few ryokan, especially those with a lot of foreign guests, may also offer a Western style option, while large establishments may offer buffet style breakfasts that include both Japanese and Western dishes.
The time and location of breakfast will be confirmed the night before by your attendant, but it is typically held at the same place that you were served dinner. Like with dinner, there is usually one fixed meal time or a range of times to choose from. Many people choose to wear their yukata to breakfast, but your own clothing is acceptable, as well.
Below is a list of dishes which you will typically be served during a ryokan breakfast:
Questions? Ask in our forum.