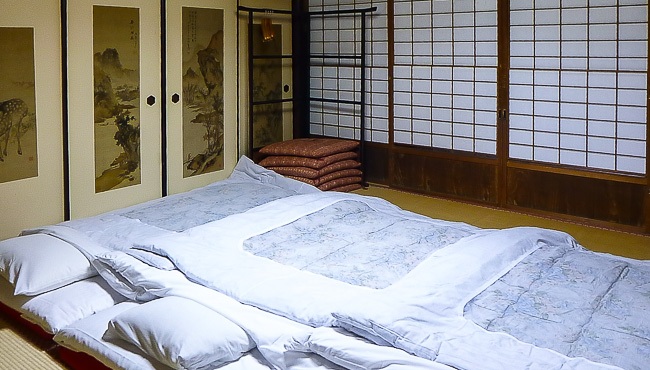 Temple lodgings (ĆhľV, shukubō) are Buddhist temples that provide visiting pilgrims and tourists with overnight accommodation within their grounds. Open to both practitioners and non-practitioners alike, shukubo offer travelers an excellent chance to experience the simple, austere lifestyle of Buddhist monks, while staying at a functioning temple. In addition, visitors are usually invited to watch or participate in activities such as morning prayers or meditation.
Only a small number of temples offer shukubo accommodation. They are most common around popular pilgrimage destinations such as Nagano, Kyoto, Osorezan, Mount Mitake and Dewa Sanzan. But the most popular destination to experience a temple stay is at one of over 50 shukubo on Mount Koya, where the monks are accustomed to foreign guests and reservations can be made easily in English.
Bookings should be made in advance and are typically made directly with the temple by phone, fax or email. While most temples are only able to communicate in Japanese, there are a few that have English speaking monks. In some popular areas, such as Mount Koya, it is possible to book in English via the local tourist association or online through websites such as Booking.com, Japanese Guest Houses or Japanican.
A night at a temple lodging typically costs between 6,000 and 10,000 per person including dinner and breakfast, but can be more expensive in areas popular among common tourists, such as Mount Koya. Some temples may also offer cheaper plans without meals. Note that many temples will only accept cash for payments.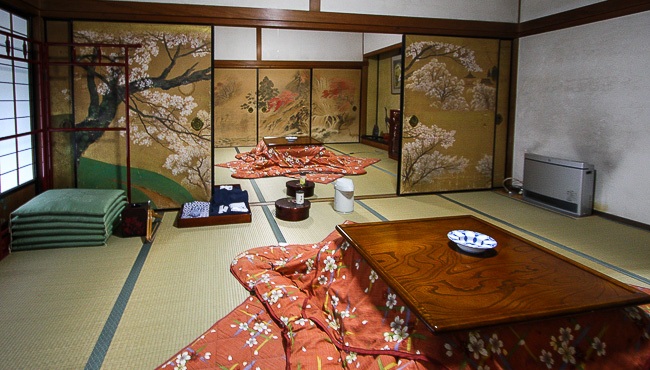 Temple lodgings typically provide their guests with simple, traditional Japanese-style rooms featuring tatami mat floors and sliding doors (fusuma). It may not be possible to lock one's room. Toilets and sinks are usually shared among guests and sometimes with the monks as well. The temples may also offer communal, gender-segregated baths, which are also shared between the guests.
Bedding is provided in the form of futon, which are spread out on the tatami floor during the night. Gas heaters and heated tables (kotatsu) are provided for warmth in winter. Some temples also provide amenities that are in line with a typical hotel room, such as a television and internet, but in the average temple lodging such amenities should not be expected by staying guests.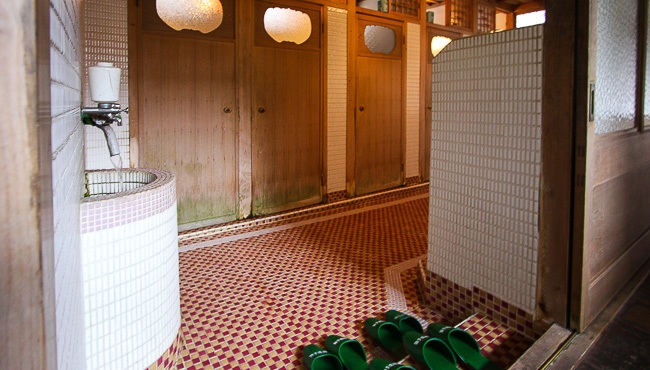 One of the highlights of staying at a temple are the vegetarian meals (shojin ryori), which developed around the Buddhist moral precepts that prohibit taking the lives of other creatures. As such, shojin ryori abstains from using meat or fish and substitutes it with protein-rich plant products such as tofu and konyaku (devil's tongue jelly).
The meals at temple lodgings are often served in small dishes and arranged to emphasize seasonal and local ingredients. Although they are often subtly flavored and simply seasoned, the meals are nonetheless savory, filling and delicious. Alcoholic drinks, such as beer and sake, may or may not be available.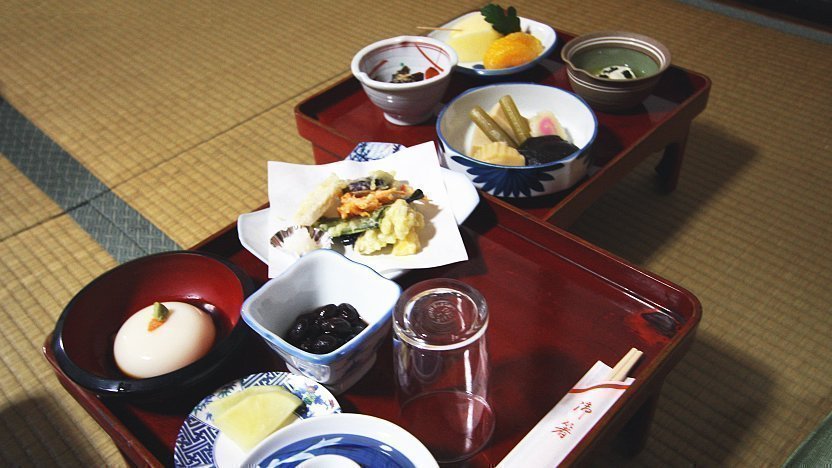 Temples usually invite their guests to participate in morning prayers which typically start early around 6am and last for about 30 to 60 minutes. The ceremonies differ depending on the Buddhist sect that the temple belongs to, and the guests' level of participation varies. Many will ask you to simply observe quietly, while others allow you to participate more directly, providing books so that you can join in the chanting, and incense to make small offerings at the altar.
Some temple lodgings offer their guests the chance to experience a few other activities, such as zazen meditation, sutra copying or waterfall meditation. The level of difficulty and guidance varies, but temples with these services typically offer introductory sessions for those without previous experience.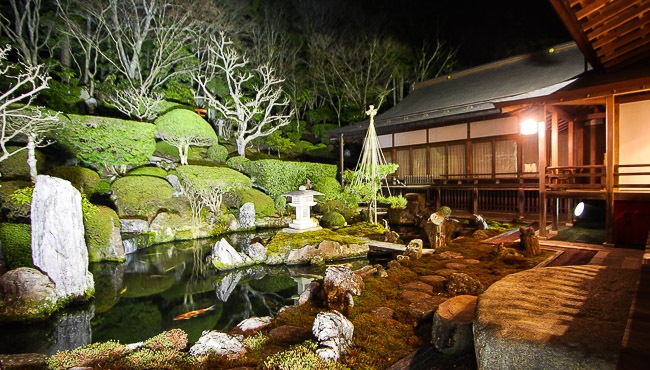 Questions? Ask in our forum.