Reihokan Museum
Displays many of Koyasan's cultural treasures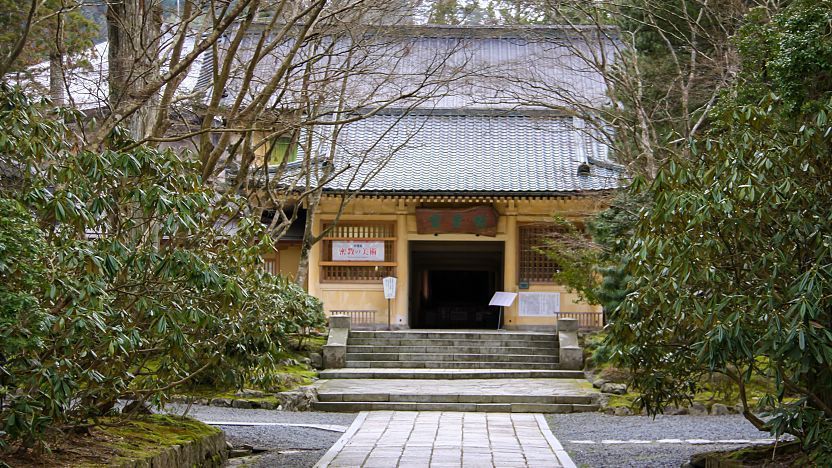 The Reihokan Museum (—μ•σŠΩ, Reihōkan) was built to house and preserve the religious and cultural treasures of Koyasan. The museum's entrance hall is styled after Byodoin Temple in Uji, and it has three exhibition halls for both permanent and temporary exhibitions.
The museum's collection consists of thousands of religious works of art. The permanent exhibition displays statues, mandala (paintings representing metaphysical maps of the cosmos), and various other religious tools and paintings, the most notable of which is the scroll depicting the "Reclining Image of Sakyamuni Buddha on His Last Day". Additionally, a rotating temporary exhibition displays a seasonal selection chosen from the museum's collection.
Hours
8:30 to 17:30 (until 17:00 from November through April)
Admission ends 30 minutes before closing
Questions? Ask in our forum.