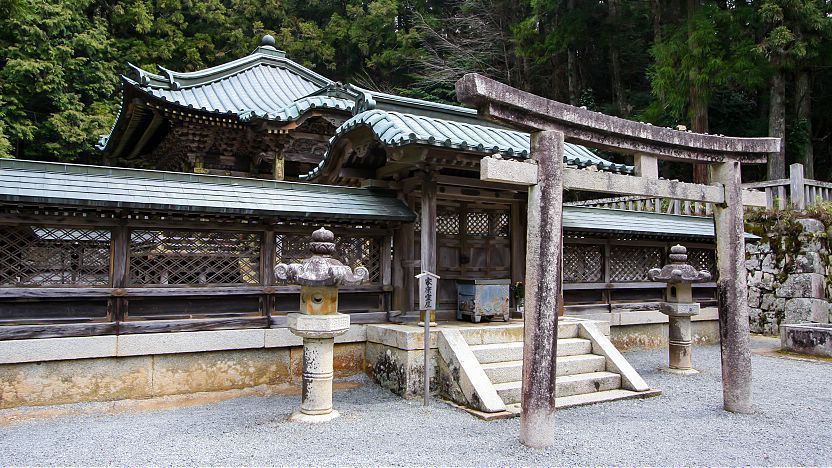 The Tokugawa Mausoleum (徳川家霊台, Tokugawa-ke Reidai) on Koyasan was built in 1643 by the third Tokugawa shogun Iemitsu in order for his family to have a mausoleum close to Kobo Daishi's mausoleum. It consists of two buildings which enshrine Iemitsu's grandfather Ieyasu and father Hidetada, the first two Tokugawa shogun.
The mausoleum's two identical buildings took twenty years to be completed and were built in the extravagant style of the early Edo Period with graceful sloping roofs, rich ornamentation, intricate carvings, lacquer and gold leaf. The two buildings stand side by side. The one on the right enshrines Ieyasu and the one on the left Hidetada.
Note that numerous other mausoleums were built for Tokugawa Ieyasu and his descendants across the country. The most famous among them is Nikko's Toshogu Shrine.
The Tokugawa Mausoleum is about a ten minute walk from the Senjuinbashi intersection along the road that leads to Koyasan Cablecar Station. The closest bus stop is Namikiri Fudo-mae.
How to get to and around Koyasan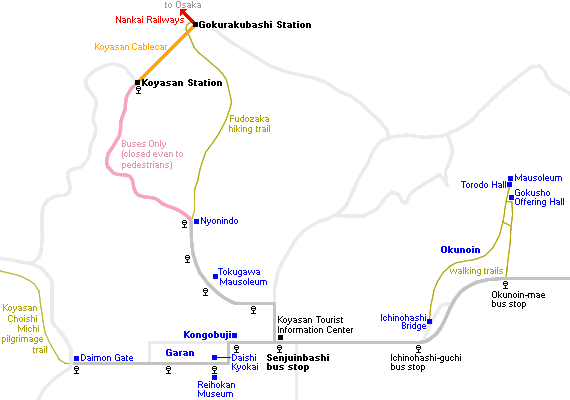 Hours
8:30 to 17:00 (entry until 16:30)
Admission
200 yen (mausoleum only)
1500 yen (
combination ticket
that includes admission to other sights on Koyasan)