Day 1: Okunoin and Temple Lodging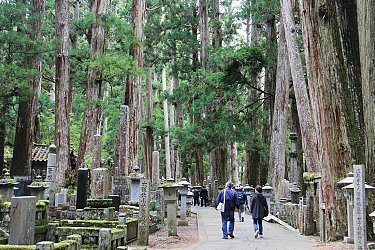 Okunoin Temple
Okunoin
is the site of the mausoleum of Kobo Daishi, founder of
Shingon Buddhism
and an important figure in the religious history of Japan. The grounds contain a huge graveyard of those who want to be close to Kobo Daishi.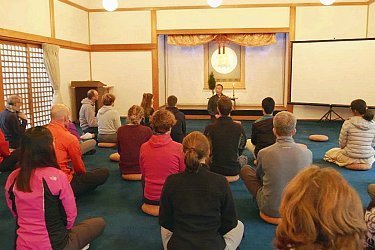 Temple Lodging
Stay overnight at a
temple lodging
(shukubo) and participate in the temple activities like meditation. Facilities at a
shukubo
tend to be simple, and meals served are vegetarian monks' cuisine (shojin ryori).
Day 2: Temples and a Pilgrimage Trail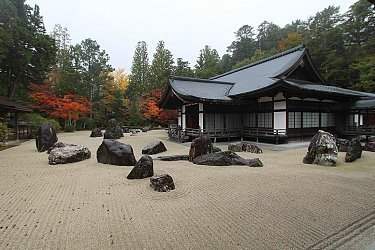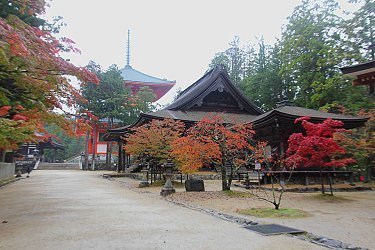 Garan
The
Garan
consists of several buildings, of which the two most prominent ones are the Kondo Hall and the Konpon Daito Pagoda. Of note is also the Chumon Gate which was reconstructed recently.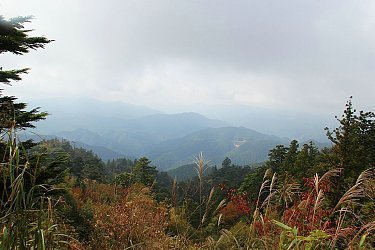 Women Pilgrims Course
The
Women Pilgrims Course
leads around the town of
Koyasan
and was built for women who were banned from entering the town before 1872. We walk the section from the Daimon Gate to the only surviving Nyonindo Hall, halls built for female pilgrims.