Dogo Onsen Honkan
Old-fashioned public bath house in Dogo Onsen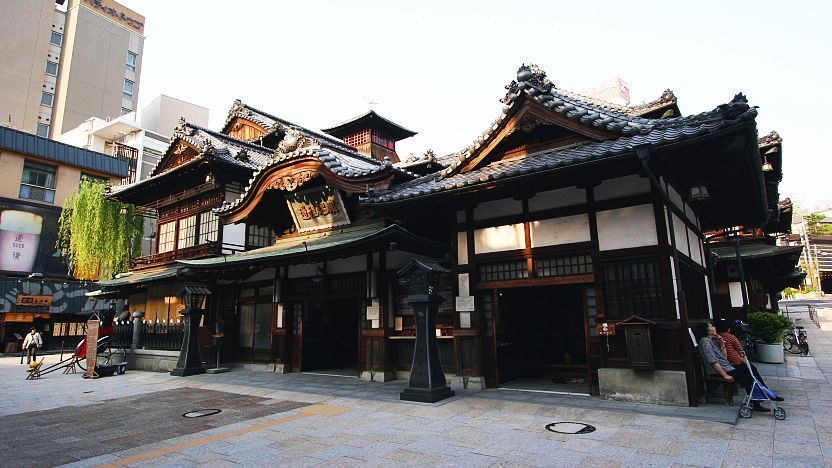 Dogo Onsen Honkan (道後温泉本館, Dōgo Onsen Honkan) is the symbol and main attraction of Dogo Onsen. The charismatic bath house was built in 1894 during the Meiji Period. Its wooden interior is a maze of stairways, passages and rooms, usually bustling with activity by staff and guests. Dogo Onsen Honkan is said to have served as inspiration for the award-winning animated film "Spirited Away" by Miyazaki's Studio Ghibli.
The Honkan offers two gender-separated, old-fashioned public baths made of stone. The main bath on the first floor is called Kami no Yu (Bath of the Gods), while the smaller but more distinguished Tama no Yu (Bath of the Spirits) is on the second floor. Large communal tatami rooms on the second floor and smaller private rooms on the third floor provide bathers with space to rest and enjoy a snack. Four different admission plans provide visitors with varying levels of access to the Honkan's facilities (see details below under "Hours and Fees").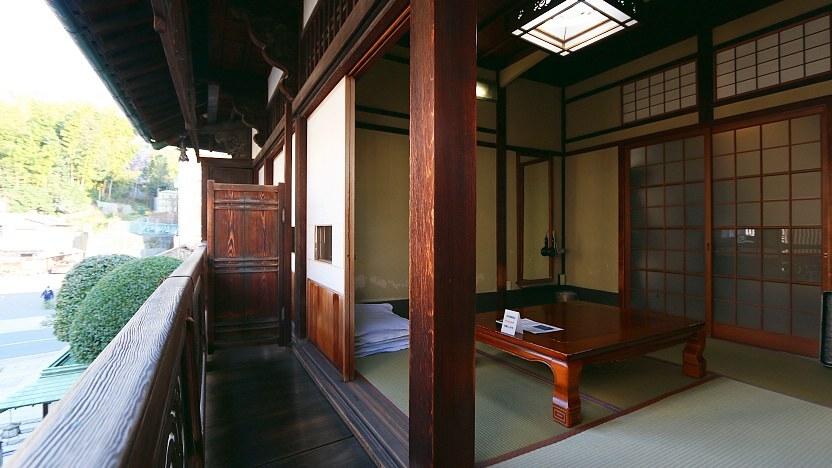 A special section of the Honkan, called Yushinden, was constructed and set aside for the Imperial Family's visit in 1899. Today, visitors with the appropriate ticket can join a short guided tour of the Yushinden and view the facilities reserved for visiting emperors. These include a lavishly decorated room with a coffered ceiling, and a bath and toilet for the emperor's exclusive use. No emperor has actually used the Yushinden since 1952.
In a corner on the second floor, there is, furthermore, a small exhibition of historic documents related to Dogo Onsen, such as old admission tickets for the local baths, that include small pieces of wood (yufuda) used as tickets in the past. You may also notice some paintings and statues of a heron around the Honkan which are related to a legend in which a white heron's injured leg was healed by the local waters.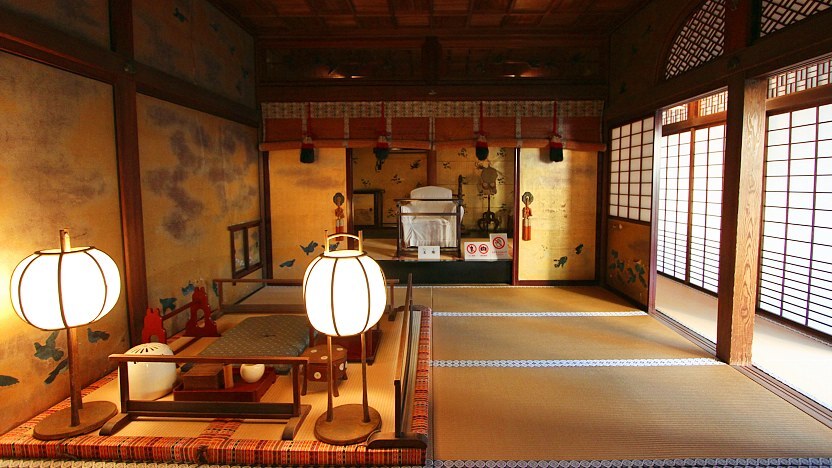 Dogo Onsen Honkan is a four minute walk from Dogo Onsen Station, the terminus of three tram lines. From JR Matsuyama Station, take tram line 5 (20 minutes, 180 yen). From Matsuyama-shi Station, take tram line 3 (15 minutes, 180 yen).
How to get to and around Matsuyama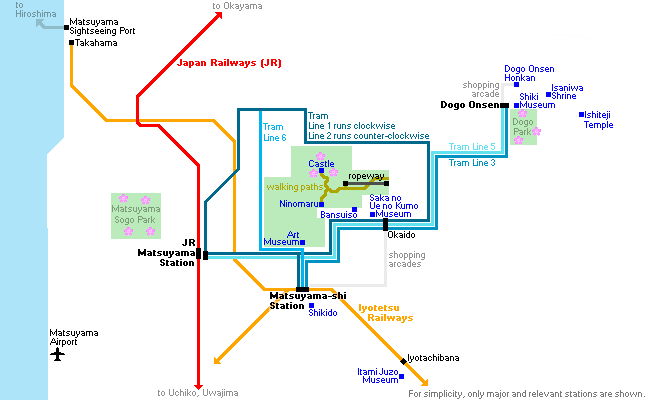 Dogo Onsen Honkan (during renovations)
Hours
6:00 to 23:00 (entry until 22:30)
Questions? Ask in our forum.