Shimoda Park
Attractive, forested hilltop park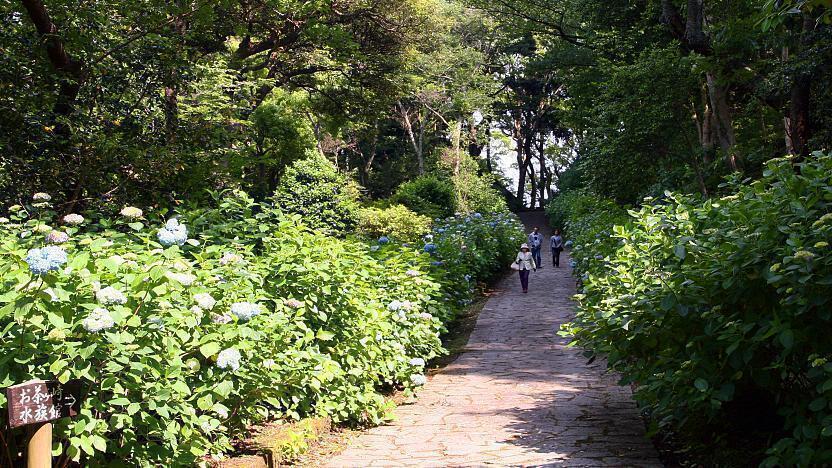 Shimoda Park (‰Ί"cŒφ‰€, Shimoda Kōen) is an attractive, wooded park on a hill next to Shimoda's city center. Fortifications for the defense of the city once stood on the hill, but now only ruins remain. Shimoda Park is the site of the Monument to the Opening of US-Japan Diplomatic Relations built in 1957 and is home to more than one thousand hydrangeas (ajisai), which bloom throughout June. From the far side of the park you can get a preview of the wildly rugged coastline of the southern tip of the Izu Peninsula.
There are several entrances into Shimoda Park, including one at the eastern end of Perry Road and one near the Shimoda Aquarium. The main trail through Shimoda Park takes about 30-45 minutes to walk and passes through the hydrangeas and by the historic monuments. In addition, there are a few side trails that lead to lookout points with views out towards the city and along the coast.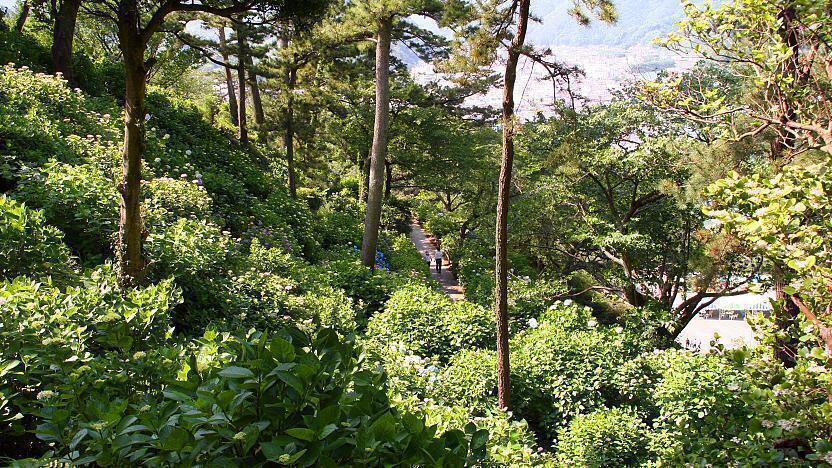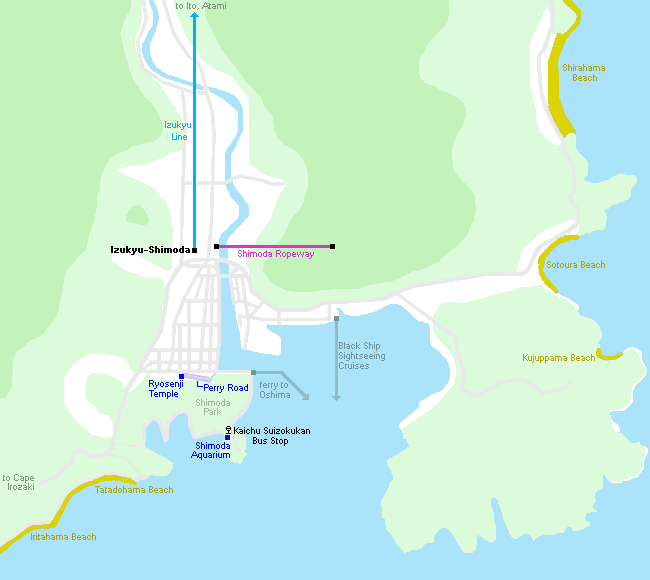 Take a bus from Izukyu-Shimoda Station bound for the Shimoda Aquarium (ŠC'†…'°ŠΩ, Kaichū Suizokukan) and get off at Ryosenji Temple (—ΉεŽ›, 170 yen one way, 2 buses/hour). From there it is about a ten minute walk to the park entrance at the end of Perry Road. Alternatively, stay on the bus all the way to the aquarium (about 7 minutes, 200 yen) from where it is just a few steps to the closest park entrance.
How to get to and around Shimoda
How to get to and around the Izu Peninsula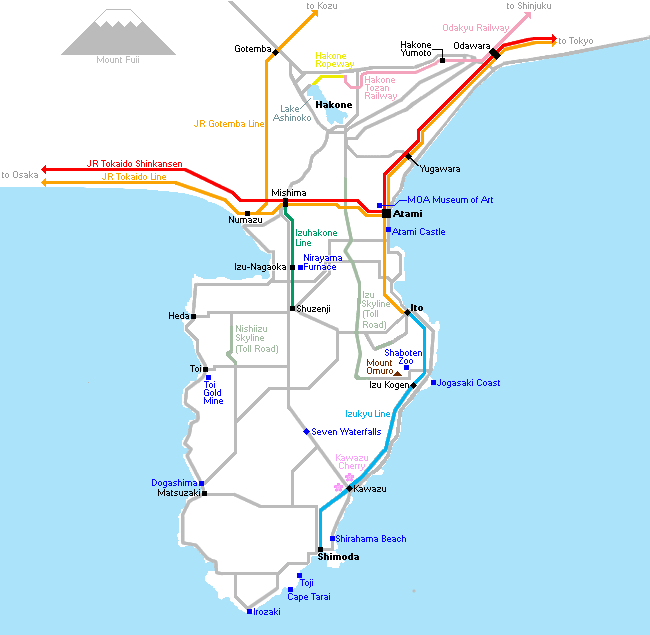 Questions? Ask in our forum.
Hotels around Izu Peninsula
Top rated on the Izu Peninsula
powered

by