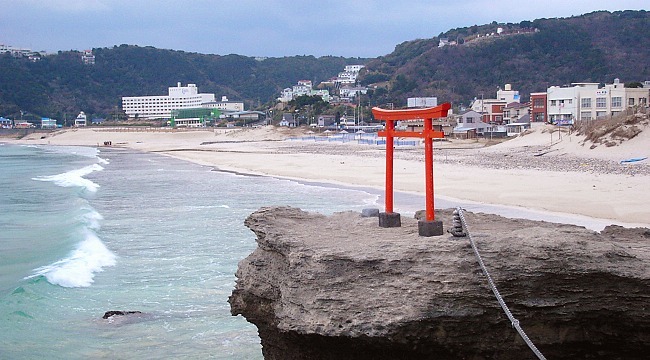 Shirahama Beach (白浜) is an 800 meter long beach that is one of Izu's most famous and popular attractions. People come to enjoy the sand and sun, and the area is also known for relatively good surfing conditions. The beach is about five kilometers east of Izukyu-Shimoda Station, parallel to the main road. Shirahama Jinja, a pretty Shinto shrine, stands along the beach.
There are shops and convenience stores selling food or renting beach gear along the main road. Paid showers are also available at the nearby shops. The official swimming season begins in mid July and lasts through August; however, with good weather conditions the swimming season can start as early as late May and remain pleasant through September.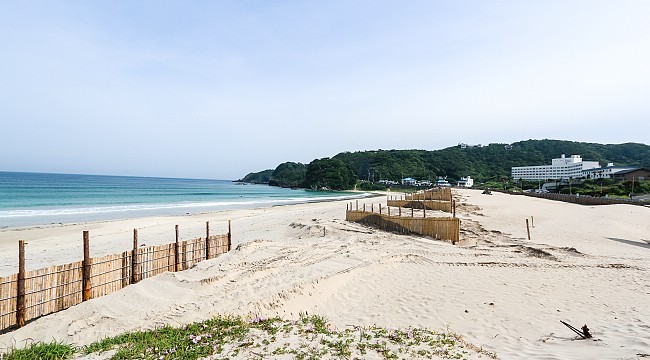 Questions? Ask in our forum.