Dogashima
Scenic coastline in western Izu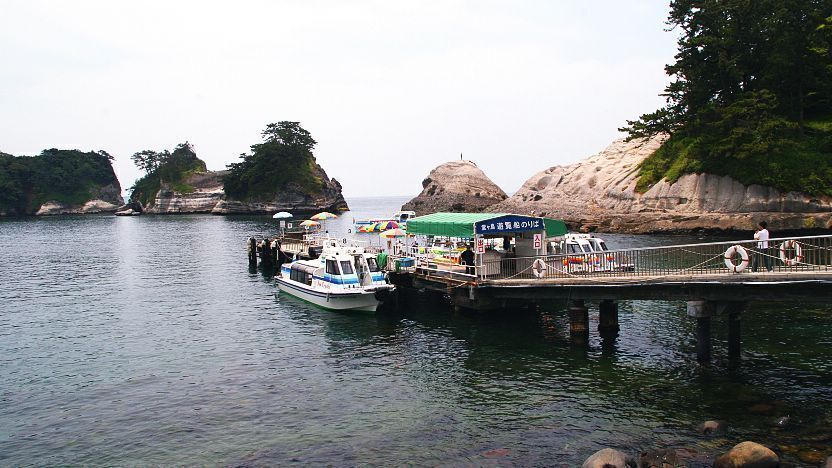 Dogashima ("°ƒ–"‡, Dōgashima) in western Izu is famous for its dramatic stone formations, cliffs and caves formed by the lava flow of past volcanic eruptions and shoreline erosion. The best way to see the coast is from one of the frequently departing sightseeing boats, which briefly enter one of the larger caves. The cruises around Dogashima take about 20-25 minutes, although longer tours are also available.
On the small peninsula south of the boat pier is the Sawada Park Open Air Bath (Sawada Koen Rotemburo), a cliff-side hot spring bath with beautiful views over the ocean. The baths are gender-separated.
The Futo Coast, about 2.5 kilometers northwest of Dogashima, is a small bay with a stony beach and a hiking trail that leads to rock formations known as magmatic dikes. These dikes were formed when magma rose to the surface and solidified along the vent of a volcano. The outer layers of the volcano eroded over time, leaving just the volcanic neck - a magmatic dike.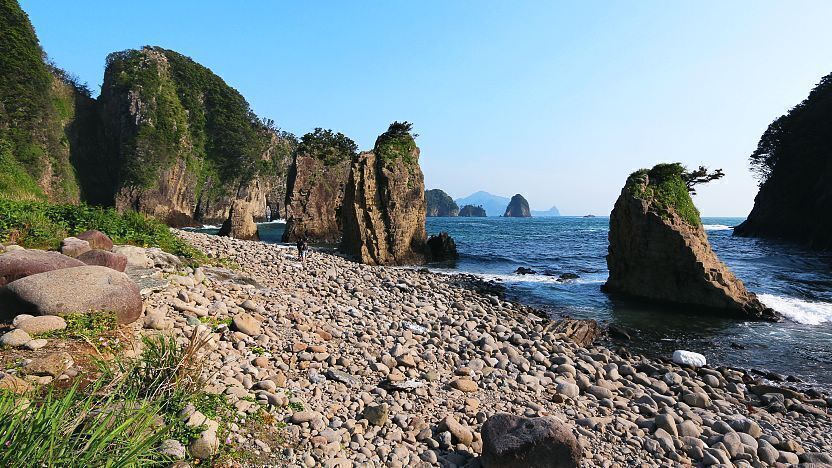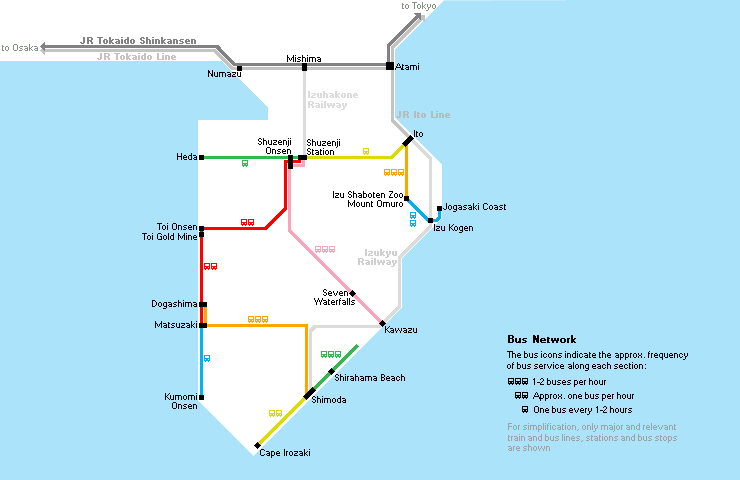 Dogashima can be accessed by bus from Shuzenji Station (90 minutes, 2070 yen one way, 1 bus/hour) or Izukyu-Shimoda Station (1 hour, 1430 yen, 1-2 buses/hour).
The Futo Coast is about 2.5 kilometers north of Dogashima. From Dogashima, take a bus bound for Shuzenji Station and get off at Futo (•'"‡, 5 minutes, 170 yen one way). From there it is about a ten minute walk down to the shoreline. Alternatively, the Futo Coast is about a 45 minute walk from Dogashima, but note that half of the walking route is alongside the main road without much space for pedestrians.
How to get to and around the Izu Peninsula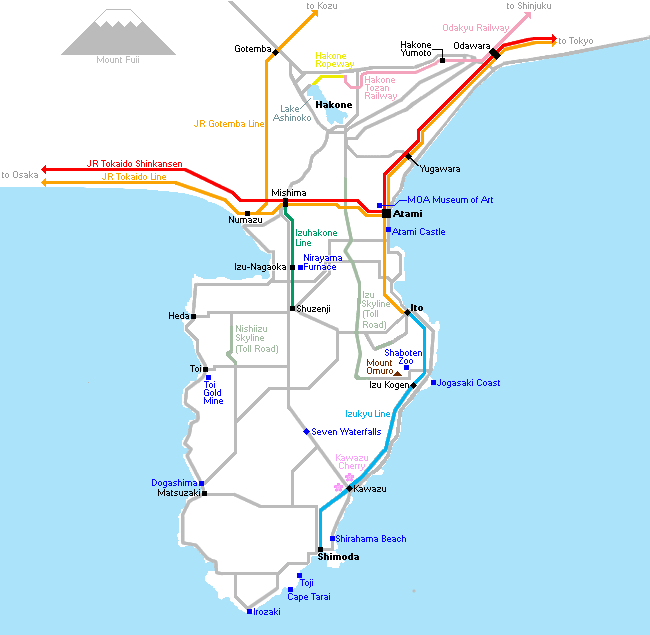 Sightseeing Cruises
Closed
During very bad weather or high waves
Sawada Park Open Air Bath
Hours
9:00 to 20:00 (June to August)
9:00 to 19:00 (March to May and September)
9:00 to 18:00 (October to February)
Admission ends 30 minutes before closing.
Questions? Ask in our forum.
Hotels around Izu Peninsula
Top rated on the Izu Peninsula
powered

by