Toi Kinzan Gold Mine
A former gold mine developed for tourists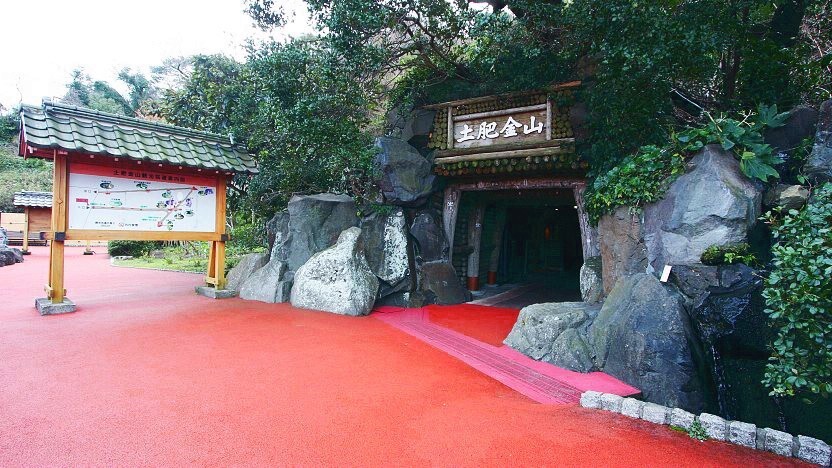 The Toi Kinzan Gold Mine (土肥金山) was the second most productive gold mine in Japan after the Sado Kinzan Gold Mine. The mine was in operation during the Edo Period and was a source of gold used for the production of coins. The gold mine temporarily reopened in the 1900s, and by the time it closed for good in 1965, it had produced approximately 40 tons of gold and 400 tons of silver.
Today the Toi Kinzan Gold Mine is open to the public with a museum showing dioramas and artifacts about its operation and gold mining in general. The main attraction, however, is walking through a 400 meter long restored mining tunnel, which features Japanese explanations and animatronic miners which are activated by motion sensors as you approach. In addition, there are signs with simple English explanations that provide information about the history of the mines, working conditions, tools and techniques used.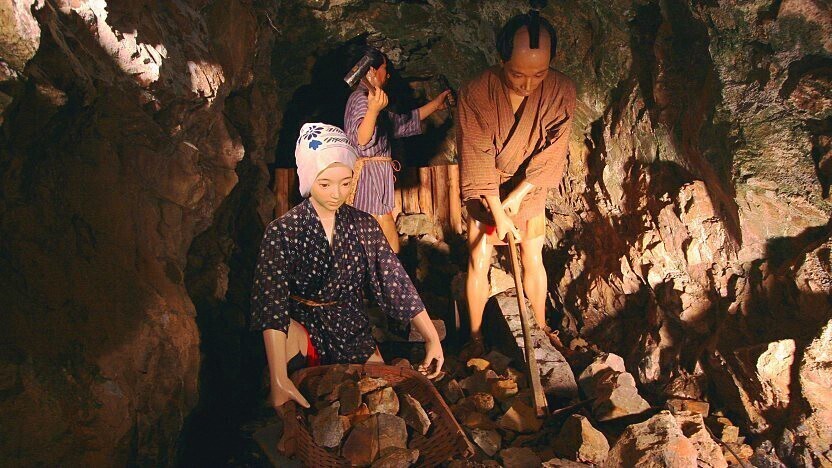 The museum directly across from the tunnel exit displays a diorama about the gold manufacturing process and mining artifacts used during the Edo Period in addition to various gold ores from across Japan. Visitors can also attempt to lift gold bars or a chest of coins to feel how heavy they really are. The museum is famous for housing the world's heaviest gold bar, which weighs an amazing 250 kilograms.
Visitors can also try their hand at gold panning for an additional fee. This indoor activity allows visitors to pan for as much gold as they can in 30 minutes and to take home their finds. Being a gold mine museum, the souvenir shop offers gold plated souvenirs and various foods adorned with gold flakes.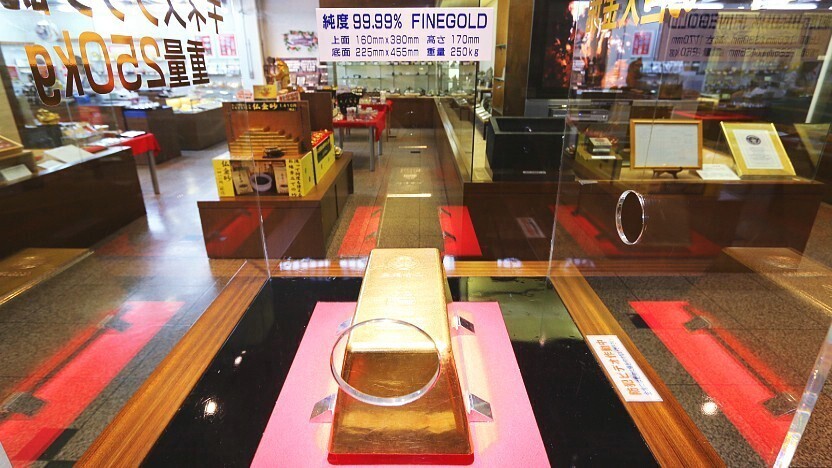 Hours
9:00 to 17:00 (entry until 16:30; until 16:20 for gold panning)
Admission
1000 yen (900 yen with
online coupon
)
Separate 750 yen for gold panning experience.
Questions? Ask in our forum.
Hotels around Izu Peninsula
Top rated on the Izu Peninsula
powered

by