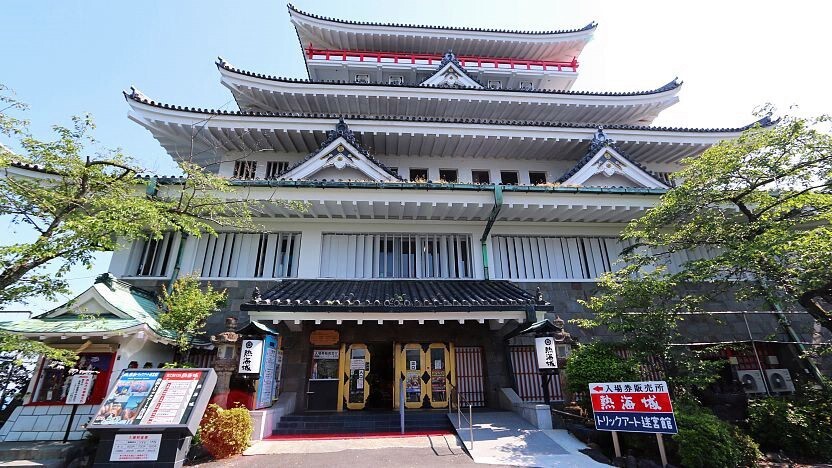 Atami Castle ("MŠCι, Atamijō) was built as a tourist attraction in 1959 on a mountaintop overlooking Atami despite the fact that the city historically never had such a castle. The touristy concrete complex houses an exhibition about the different castles of Japan. Visitors can also dress up in Edo Period costumes and try solving Japanese riddles. A game center and erotic ukiyo-e exhibition is located in the building's basement.
Atami Castle stands 100 meters above sea level, and its top floor offers panoramic views over Atami and Sagami Bay. The castle grounds are a popular spot to see cherry blossoms typically around late March and early April, and fireworks which are held on about a dozen days spread across the year, particularly during the summer holidays. A trick art museum stands next to the castle.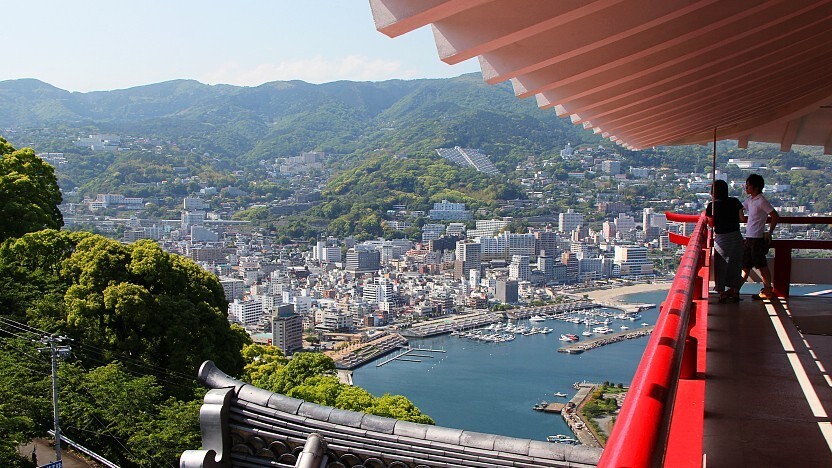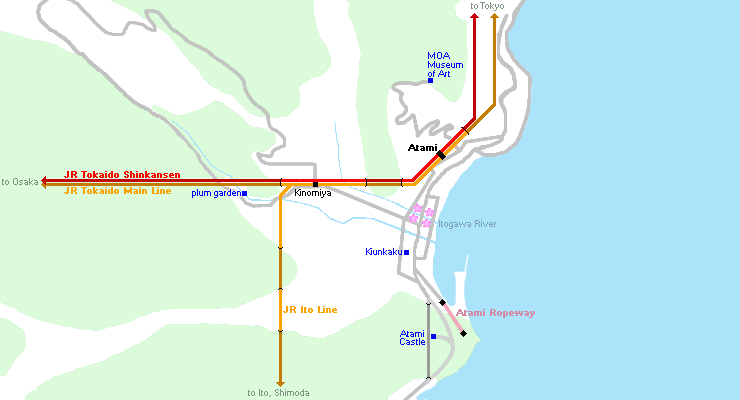 Atami Castle is a stop on the Yuyu Sightseeing Loop Bus (about 15 minutes from Atami Station, 250 yen per ride or 800 yen for a 1-day pass). Alternatively, the castle is a short walk away from the top station of the Atami Ropeway (400 yen one way, 700 yen round trip) which connects the castle to the port area below. The lower station of the Atami Ropeway can be reached by a ten minute taxi ride from Atami Station (about 1000-1200 yen one way) or a two minute walk from the Marine Spa Atami bus stop on the Yuyu sightseeing loop bus route.
How to get to and around Atami
How to get to and around the Izu Peninsula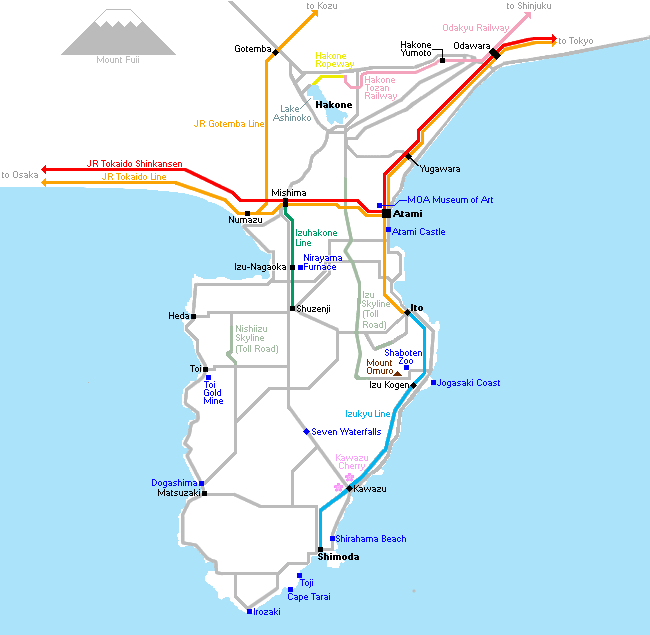 Hours
9:00 to 17:00 (entry until 16:30)
Admission
1000 yen (Atami Castle)
1000 yen (trick art museum)
1700 yen (combination ticket)
The
Atami 1-Day Pass
provides a 100 yen discount.
Questions? Ask in our forum.
Hotels around Izu Peninsula
Top rated on the Izu Peninsula
powered

by