Meriken Park
Waterfront park with Kobe Tower and more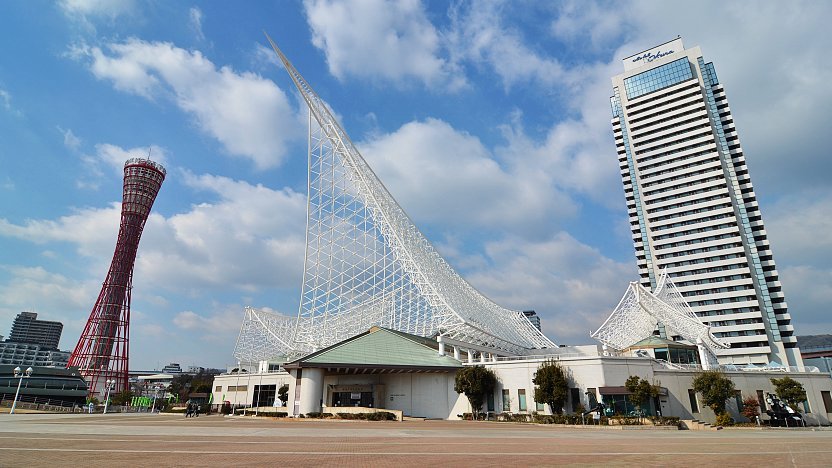 Meriken Park (メリケンパーク) is a nice waterfront park in Kobe's port area. Built on an outcropping of reclaimed land, the park is covered in grassy lawn and open courtyards dotted with a collection of modern art installations and fountains. It is home to some of the city's more iconic contemporary architecture such as the red Kobe Port Tower and the Kobe Maritime Museum.
The park was devastated by the 1995 Great Hanshin Earthquake, but has now become a popular spot for locals and tourists again. A small memorial commemorates the many victims who were killed in the port during the earthquake. A short section of damaged waterfront has been left unrepaired as a reminder of the earthquake's tremendous destructive power.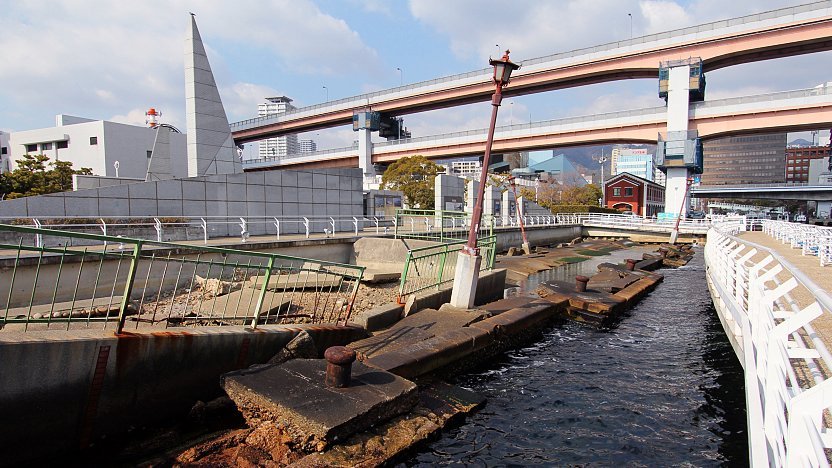 The Kobe Maritime Museum stands at the center of the park in a building topped by a dramatic white steel framework meant to evoke the image of sails. Half of the building is devoted to shipping. The first floor explains how Kobe Port functions and exhibits models of modern ships. The second floor introduces the history of the port and how it has been an important connection between Japan and the outside world. Actual historic boats are on display outdoors around the museum.
The other half of the Maritime Museum building is occupied by the Kawasaki Good Times World, the corporate museum of Kawasaki Heavy Industries, manufacturer of various mechanical components and vehicles including shinkansen trains, jet planes, helicopters and motorcycles. The museum exhibits the history of the company and its many successful products, and visitors can have hands-on experiences with some of the vehicles.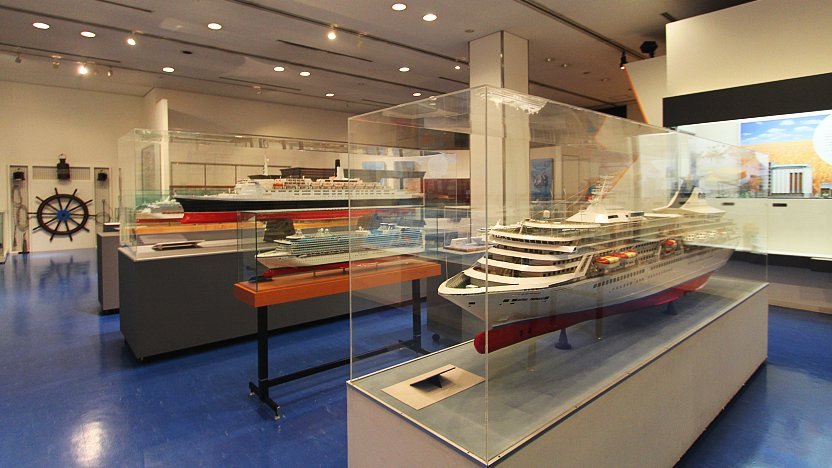 To the west of the Maritime Museum stands the Kobe Port Tower, a unique, red-painted steel structure that has become a symbol of the port and the city. Built in 1963, the tower stands 108 meters tall and has observation decks approximately 100 meters above ground. The tower is currently closed to visitors until around spring 2024 for renovations.
Next to the tower, between Meriken Park and Kobe Harborland, sits the Nakatottei Chuo Terminal from where multiple companies operate sightseeing cruises around Kobe Bay, starting at 1500 yen for a 45 minute cruise.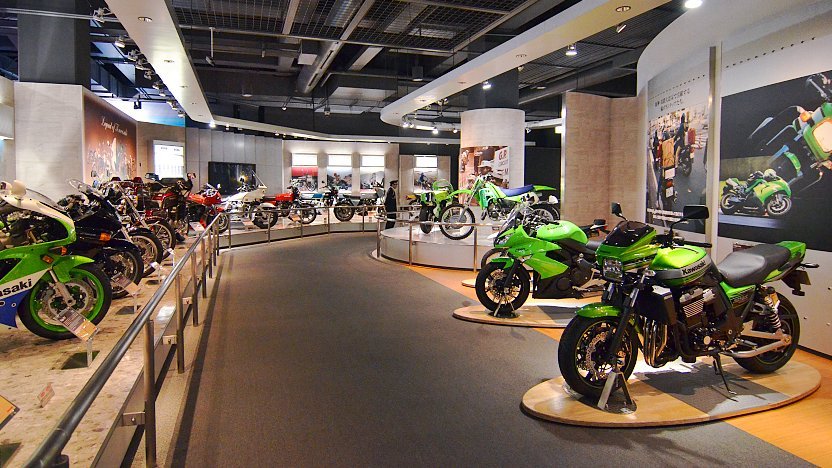 Meriken Park is about a ten minute walk south of Motomachi Station or just across the sightseeing cruise terminal from Kobe Harborland.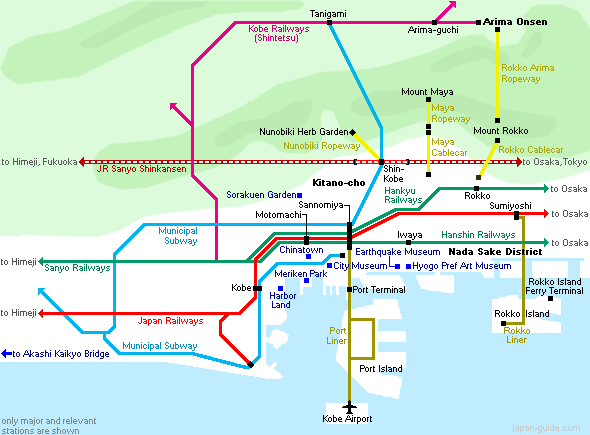 Kobe Maritime Museum and Kawasaki Good Times World
Hours
10:00 to 18:00 (entry until 17:30)
Closed
Monday (or following day if Monday is a
national holiday
)
December 29 to January 3
Questions? Ask in our forum.