Mount Rokko
Offering panoramic views of Kobe and Osaka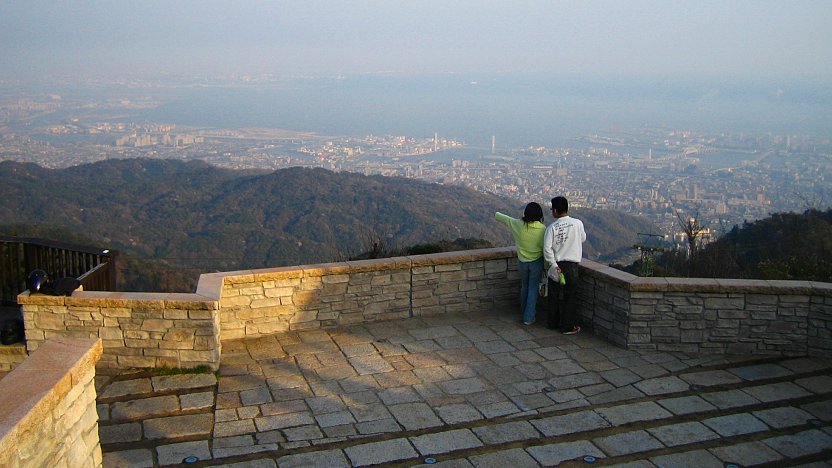 Mount Rokko (˜ZbŽR, Rokkōsan, 931 meters) is the highest peak in the Rokko mountain range, which provides the pleasant green backdrop to the city of Kobe. Panoramic views of the heavily urbanized Hanshin region (Kobe and Osaka) can be enjoyed from the mountain and are particularly spectacular around sunset.
Various small tourist attractions can be found on Mount Rokko, including a botanical garden, a music box museum, a pasture with flowers and sheep, Japan's first golf course and Rokko Garden Terrace, a tourist complex with a few restaurants, shops and an observation deck.
A circular bus line (running in clockwise direction only) connects the various attractions with the top stations of both the Rokko Cablecar (going to central Kobe) and the Rokko Arima Ropeway (going to Arima Onsen).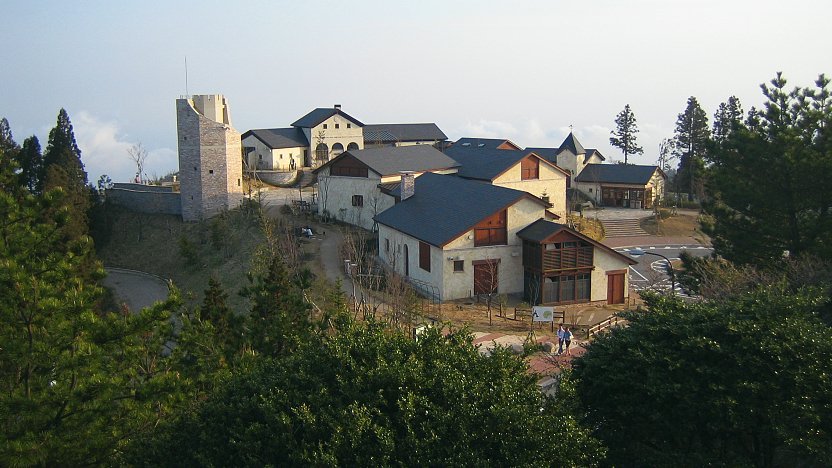 From central Kobe
From Sannomiya Station, take the Hankyu Kobe Line to Rokko Station (7 minutes, 190 yen), from where it is a ten minute bus ride on bus number 16 to the base station of the Rokko Cablecar. Note that the same bus can also be boarded at JR Rokkomichi Station (15 minutes) or Hanshin Mikage Station (25 minutes) and costs 210 yen from any of the three stations. The cablecar ride up the mountain takes 10 minutes and costs 600 yen one way or 1100 yen for a round trip ticket.
From Arima Onsen
The Rokko Arima Ropeway connects Arima Onsen with the top of Mount Rokko. The one way trip takes 12 minutes and costs 1030 yen. A round trip ticket costs 1850 yen.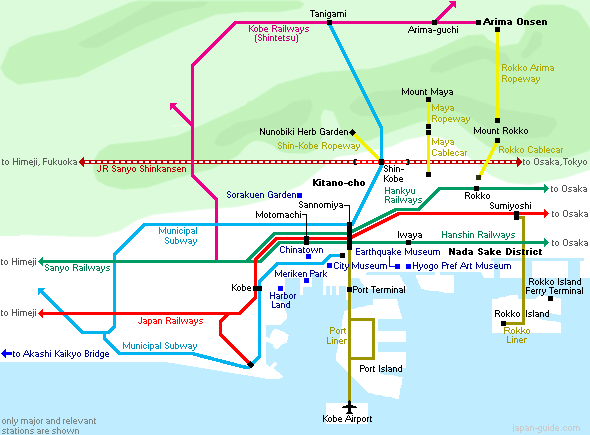 Questions? Ask in our forum.