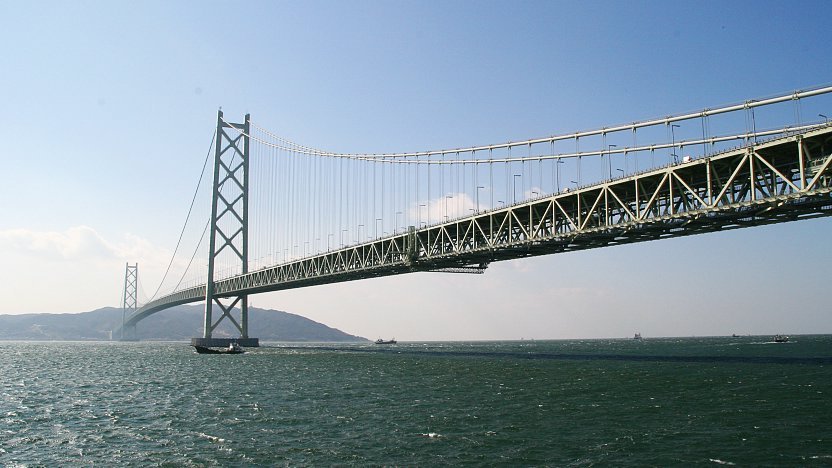 The Akashi Kaikyo Bridge is, with a length of almost four kilometers, the world's longest suspension bridge. Opened in 1998, it spans the Akashi Strait (Akashi Kaikyo) between Kobe and Awaji Island and is part of the Kobe-Awaji-Naruto Expressway, one of three expressways which connect Honshu with Shikoku.
The Bridge Exhibition Center at the foot of the Kobe side of the bridge provides well-presented information about the planning and construction of the bridge and about other suspension bridges around the world, although the detailed explanations are available in Japanese only.
The Maiko Marine Promenade consists of observatory hallways under the bridge's platform, about 50 meters above the water. Accessed by elevator from the base of the bridge (Kobe side), the hallways offer interesting views of the bridge's interior, the Akashi Strait and Osaka Bay.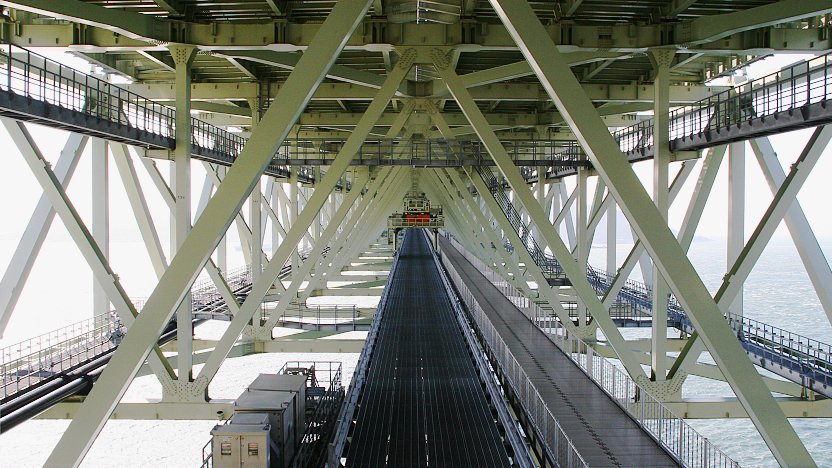 The Bridge Exhibition Center and the Maiko Marine Promenade are located a short walk from Maiko Station on the JR Sanyo Line (25 minutes, 300 yen from Sannomiya Station by local train) or Maiko-Koen Station on the Sanyo Railway Main Line.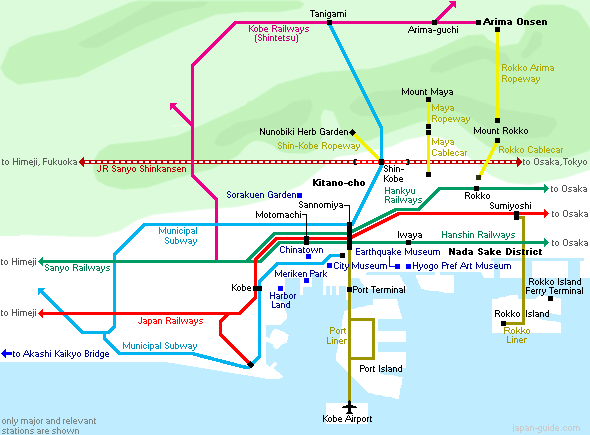 Bridge Exhibition Center
Hours
9:15 to 17:00 (some seasonal variation); admission ends 30 minutes before closing
Closed
Mondays (or following day if Monday is a
national holiday
), December 29 to January 3
Maiko Marine Promenade
Hours
9:00 to 18:00 (until 19:00 during summer holidays and
Golden Week
); admission ends 30 minutes before closing
Closed
Second Monday of the month from October to March (following day if Monday is a
national holiday
), December 29-31
External Links and Resources