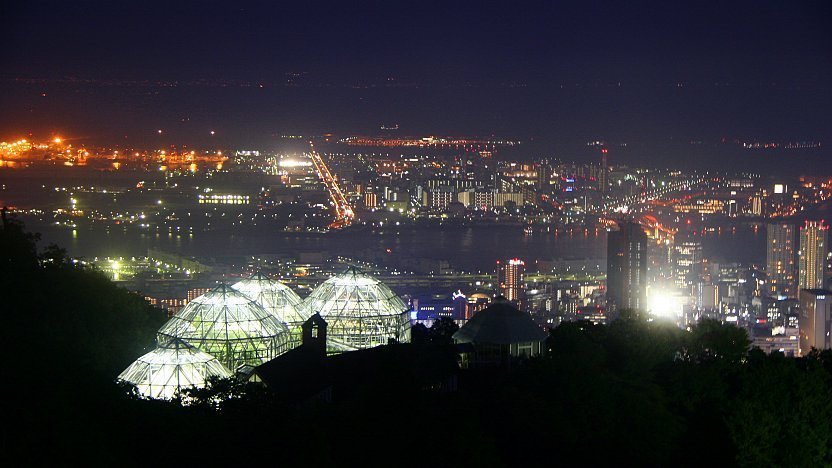 Shin-Kobe Ropeway (新神戸ロープウェー) is one of three services that lifts tourists up the southern slopes of the Rokko mountain chain. The ropeway departs from next to Shin-Kobe Station, Kobe's shinkansen station. As it ascends, it passes by the Nunobiki Waterfall and the Nunobiki Herb Garden, giving a nice aerial view of both. The highlight of the ride lies in the observation deck located just beside the top station, which offers spectacular views of Kobe and is a popular night view spot.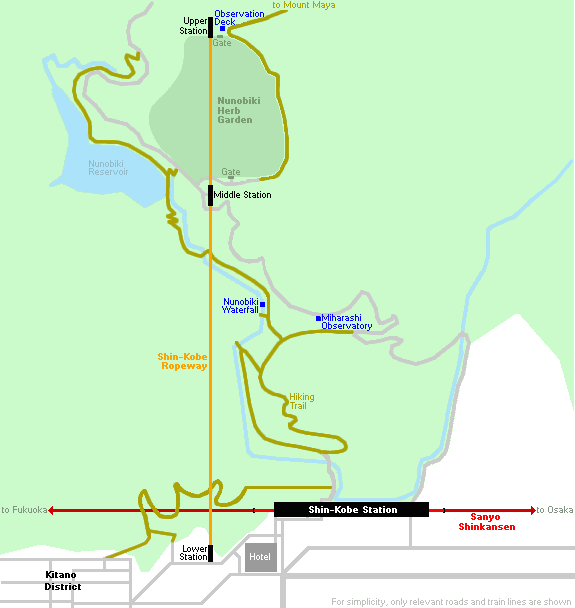 An alternative way to get to the top station is via a hiking trail from Shin-Kobe Station. It is somewhat surprising that only a few steps north of the station are forests shielded from the rumbles of the city. A 15-20 minute climb through the woods takes you to the 43 meter tall Nunobiki Waterfall, whose name comes from its draped cloth-like appearance. Five minutes east from here is the Miharashi Observatory, which offers decent views of the city.
A further 20 minute scale up the mountain takes you to the middle station of Shin-Kobe Ropeway and the lower entrance of Nunobiki Herb Garden, one of Japan's largest herb gardens with hundreds of herb species and seasonal flowers. A glasshouse in the garden makes growing flowers and fruits such as guavas and papayas possible throughout the year.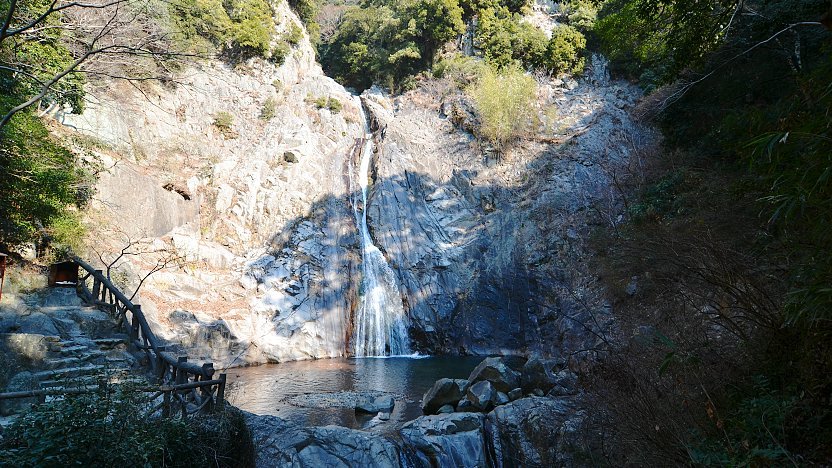 At the upper entrance of the garden is the top station of Shin-Kobe Ropeway. Here, in addition to the observation deck, is a rest house with a cafe, restaurant and souvenir shop which sells many herbal and aromatic products. There is also a "Rose Symphony Garden", where visitors can enjoy viewing different varieties of roses during their blooming seasons while listening to music.
For hikers who would rather skip the garden, the top station and observation deck can be hiked to following a 30 minute trail that bypasses the garden on its east. After reaching the ropeway's top station, the same trail continues on to Mount Maya, one of the peaks of the Rokko mountain chain.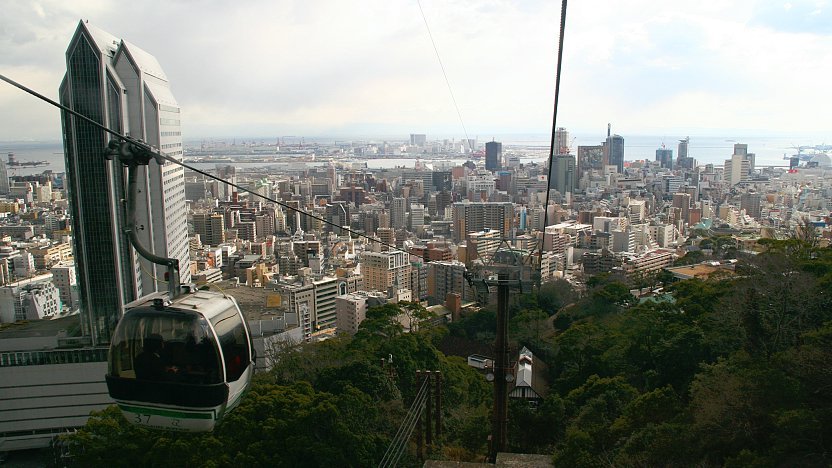 It takes five minutes to walk from Shin-Kobe Station to the lower station of Shin-Kobe Ropeway.
To access the hiking trail to the waterfall, leave Shin-Kobe Station through the exit on the first floor to the south (the ticket gates are located on the second floor), where you will find a tunnel that leads below the station building northwards to the forested mountain.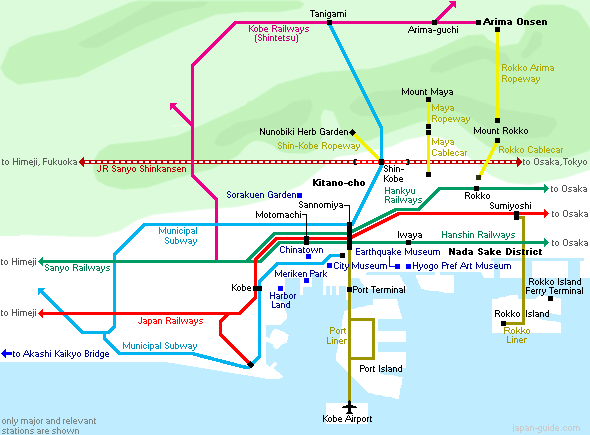 Shin-Kobe Ropeway
Hours
9:30 to 17:00 (until 20:30 on weekends,
national holidays
, and July 20 to August 31); admission ends 15 minutes before closing time
Admission
1500 yen (round trip and admission to herb garden)
950 yen (one way and admission to herb garden)
900 yen (round trip after 17:00)
Nunobiki Herb Garden
Hours
10:00 to 17:00 (until 20:30 on weekends,
national holidays
, and July 20 to August 31)
Admission
Entry to the herb garden is included with the ropeway ticket.
200 yen (herb garden only; for people arriving on foot)
External Links and Resources