Kobe Harborland
Popular shopping and entertainment complex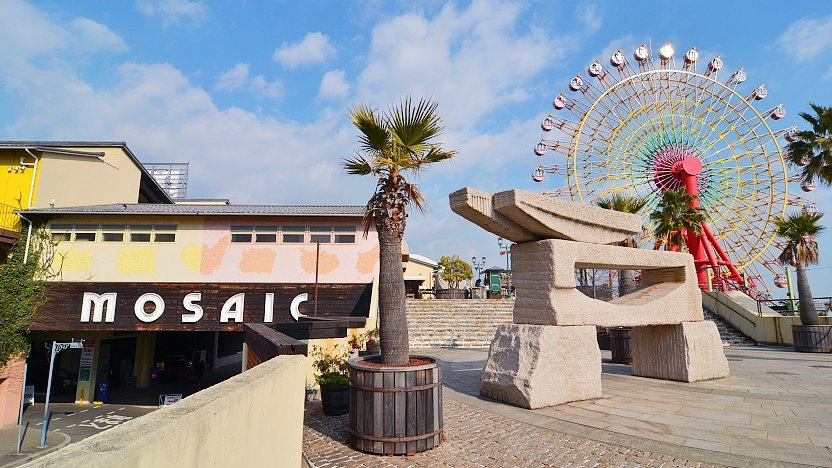 Kobe Harborland (神戸ハーバーランド) is a shopping and entertainment district between JR Kobe Station and the waterfront of Kobe's port area. The district offers a large selection of shops, restaurants, cafes and other amusements, which, together with the romantic evening atmosphere, have made it a popular spot for couples and tourists alike.
The most prominent shopping complex in Kobe Harborland is Umie which consists of three parts: Mosaic, South Mall and North Mall.
Mosaic stretches along the waterfront and offers a wide selection of restaurants. Many of the eateries overlook the harbor with views of Kobe Port Tower and the Kobe Maritime Museum across the water, which are especially nice in the evening when they are illuminated. At the southern end of Mosaic stand a Ferris wheel and the Anpanman Museum, a museum dedicated to the popular manga and anime series about the bread-headed superhero.
The South Mall and North Mall are enclosed shopping malls featuring a department store and more various smaller shops.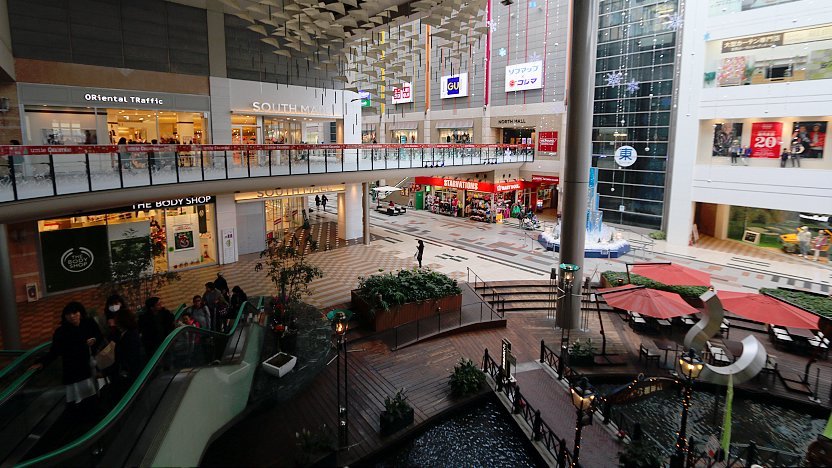 More shopping and dining opportunities are found in many of the district's other buildings, which are connected with each other by a series of underground and surface walking paths, promenades and a waterfront boardwalk. One of the main streets that leads through the center of Kobe Harborland, the Gaslight Street, is lit up in the evenings by old-fashioned gas street lamps and electric lights.
Other attractions in the district include the Renga Soko, a small collection of 19th-century brick warehouses which remain from a former dockyard along the waterfront. The low brick buildings have been renovated and are now occupied by a restaurant, shops and an event space. In addition, a Manyo Club hot spring is located on the top floors of the Puromena skyscaper. The 24-hour facility offers nice views over the city from some of its baths.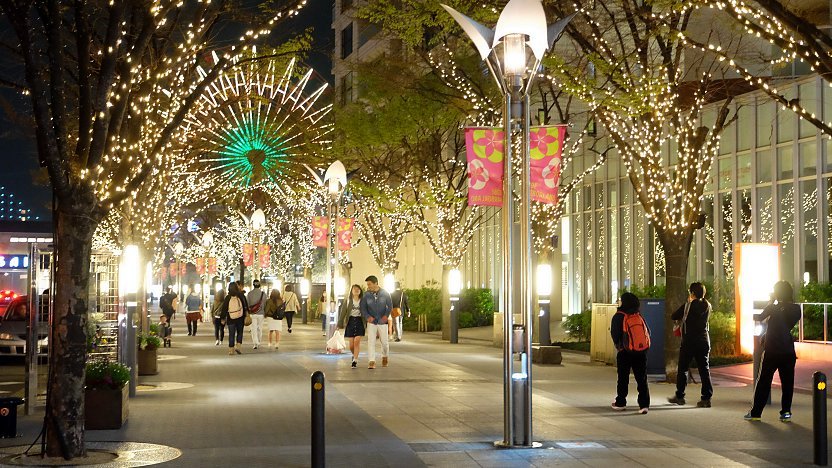 Kobe Harborland starts just outside of JR Kobe Station and the Harborland Subway Station. Alternatively, it can be reached from Meriken Park in a five minute walk.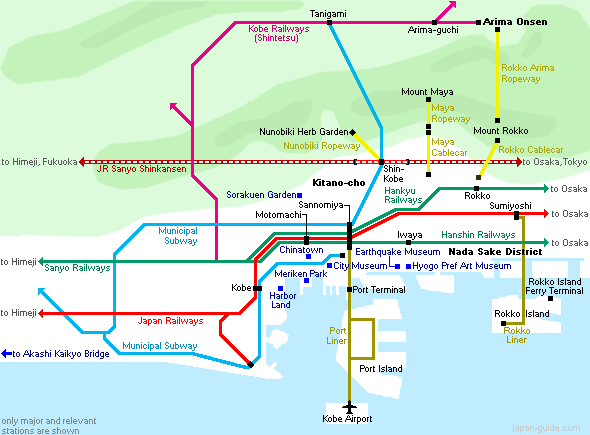 Kobe Harborland
Hours
Shops typically 10:00 to 20:00, restaurants typically 11:00 to 22:00
Anpanman Museum
Hours
9:30 to 18:00 (entry until 17:00)
Closed
January 1 and a few irregular days for maintenance
Admission
2000-2500 yen depending on the day
Questions? Ask in our forum.