Nagoya City Science Museum
Featuring one of the world's largest planetariums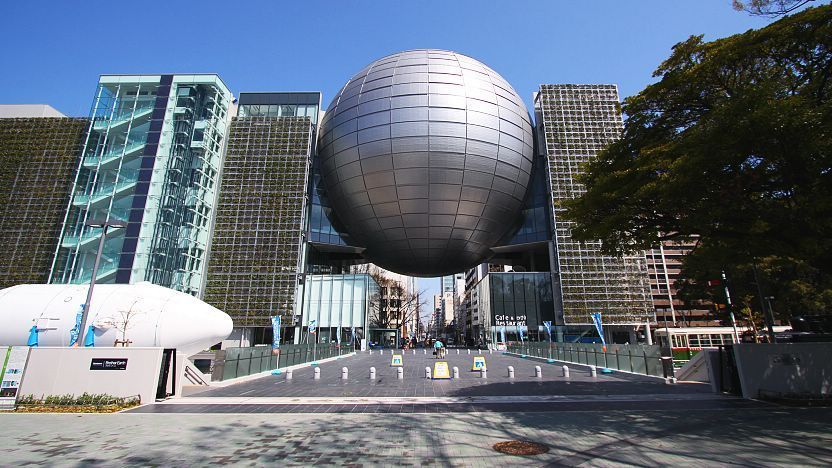 The Nagoya City Science Museum (名古屋市科学館, Nagoya-shi Kagakukan) features a characteristic giant silver globe, which houses one of the world's largest planetariums. Programs at the planetarium vary monthly and cover current astronomical phenomena. Although shows are conducted only in Japanese, they can nevertheless be interesting just by looking at the stars and other elements of nature being projected on the huge spherical screen.
Five floors of the seven-storied museum are dedicated to a comprehensive array of permanent exhibits, while temporary exhibitions are periodically held in the basement. The permanent exhibits present ample opportunities for visitors of all ages to try their hand at learning science through interactive experiments. They include several large displays such as the "Tornado Lab", the "Electric Discharge Lab" and the "Deep Freezing Lab," which simulates conditions at the earth's polar regions.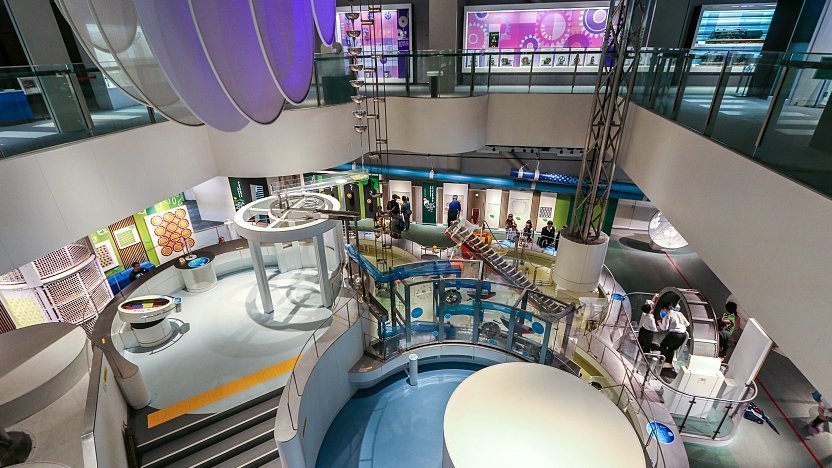 Hours
9:30 to 17:00 (entry until 16:30)
Closed
Mondays (or following day if Monday is a
national holiday
), the third Friday of each month (or the fourth Friday if the third Friday is a
national holiday
), December 29 to January 3
Admission
400 yen (800 yen including show at the planetarium)
Separate varying fees for temporary exhibitions
Questions? Ask in our forum.