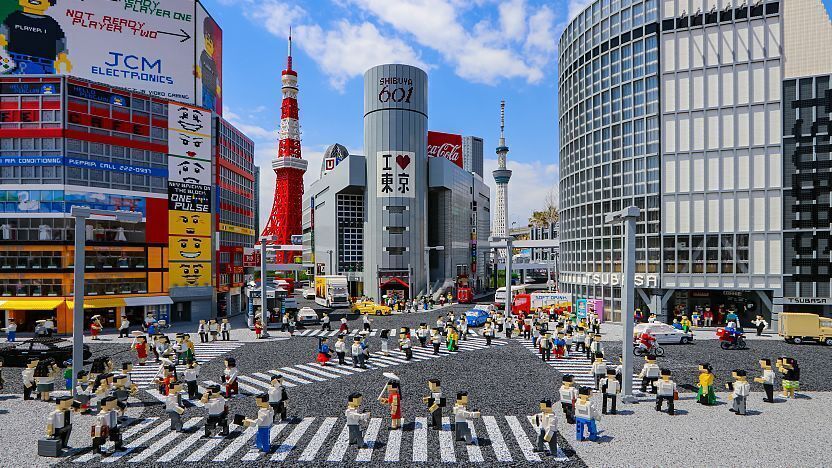 Legoland Japan opened in April 2017 in Nagoya. The outdoor amusement park has many attractions aimed at young children and some attractions of interest to accompanying adults. Visitors can expect large Lego models, rides, building stations and dining areas.
The amusement park is separated into seven themed areas, matching the different universes in the Lego world. Right in the middle of the park is "Miniland Japan" which highlights the iconic attractions across the entire country and is constructed out of millions of Lego bricks. Here you can find Kyoto, Tokyo and Mount Fuji just a few steps away from one another. The rotating Observation Tower not far from Miniland offers a bird's eye view of the park and its surroundings.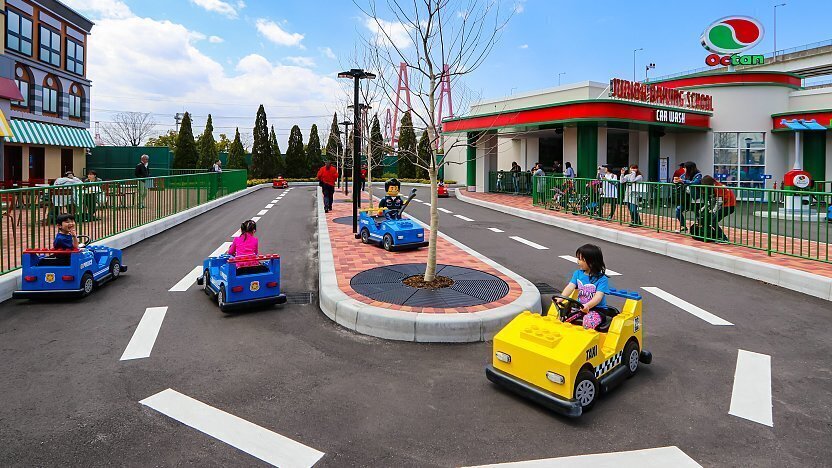 Factory and Bricktopia are two themed areas that are located right by the entrance of the park. Factory offers a factory tour where visitors can learn more about how Lego bricks are manufactured, including the types of machinery used. Bricktopia has rides as well as a hands-on area where visitors can attend workshops to learn more about model and robotics creation, and a model building and testing room. There is a Duplo playground for toddlers as well. An official Lego shop, The Big Shop, sells Lego sets and products from across the Lego universe.
The remaining four areas, Adventure, Lego City, Knight's Kingdom and Pirate Shores offer a range of attractions and scheduled shows. Note that shows are in Japanese only. Younger children would enjoy Lego City, a theme zone which is made specifically for children. There is at least one themed shop and restaurant in each area, as well as a free-to-build section for visitors who want to build models. Character mascots can also be found in their themed areas and are typically obliging with pictures.
The Sea Life Nagoya aquarium, a Legoland Hotel and a pleasant collection of shops and restaurants are found just outside the entrance to Legoland.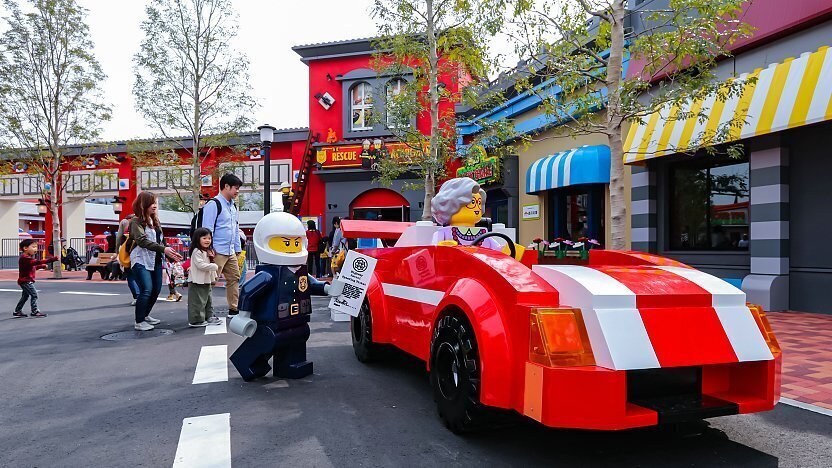 From Nagoya Station, take the Aonami Line to its terminal station, Kinjofuto Station. The one way ride takes about 25 minutes, costs 360 yen and is not covered by the Japan Rail Pass. Trains depart approximately every 15 minutes. Legoland is a five minute walk from Kinjofuto Station. It is also located close to the SCMAGLEV and Railway Park.
How to get to and around Nagoya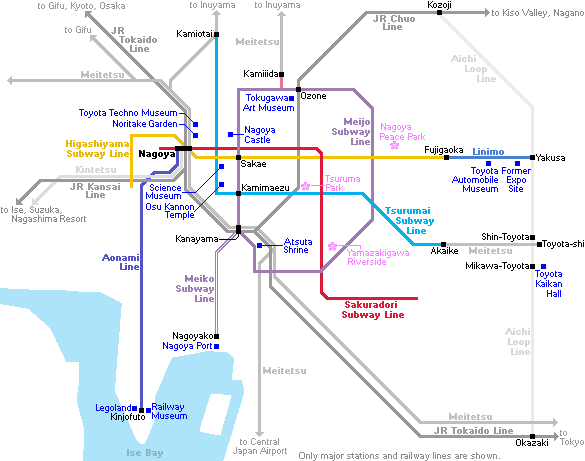 Legoland
Admission
Adults (13 years and older): 7100 yen (peak), 5100 yen (off-peak)
Children (3 to 12 years): 4600 yen (peak), 3800 yen (off-peak)
Additional discounts apply when purchased in advance. Some discount packages are also available through
Klook
.
Peak periods include
Golden Week
, summer holidays (mid July through August),
New Year
holidays and many weekends and
public holidays
.
Sea Life Nagoya Aquarium
Admission
1900 yen (aquarium only), combo tickets for the aquarium and Legoland are available and save you around 500 yen.
Questions? Ask in our forum.