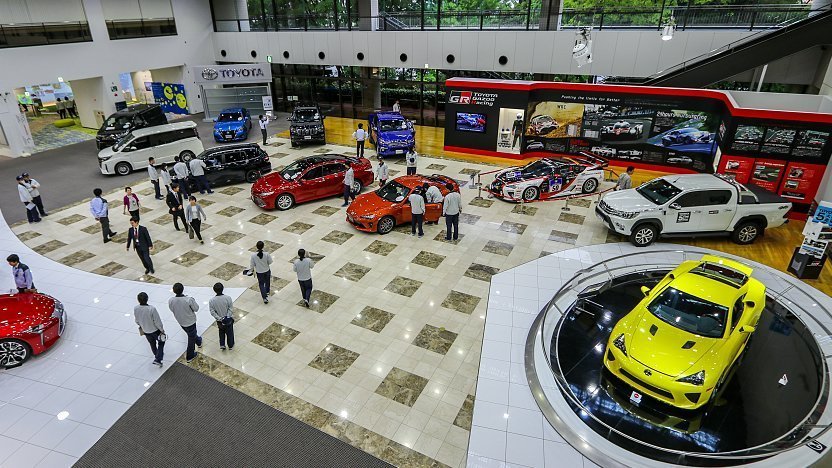 Japan's leading car manufacturer, Toyota, has its headquarters and many of its domestic production plants in the region around Nagoya. The company's headquarters are located in the city of Toyota, less than one hour east of central Nagoya. Next to the headquarters stands the Toyota Kaikan Museum, where Toyota displays its new models and technologies to the public and periodically holds robot shows.
The Kaikan Museum also serves as the meeting point for plant tours. Tours are held once daily from Monday to Friday in English and Japanese. If you wish to join a tour, you need to make an advance reservation via the internet (see "English Links" below) or by phone. Tours last approximately 2.5 hours and are free of charge.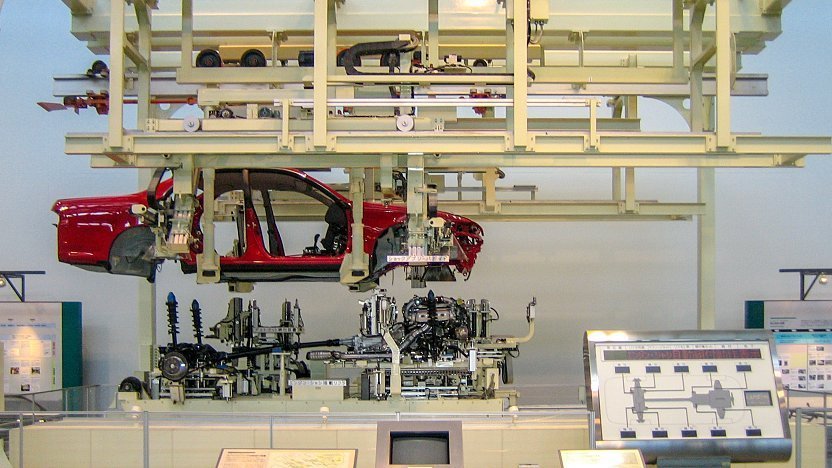 For people who cannot make it on a plant tour, the best substitute is a visit to the Toyota Techno Museum (also known as Commemorative Museum of Industry and Technology) in central Nagoya. The museum introduces the history of Toyota from its beginnings as a textile machinery manufacturer and also features many exhibits on automotive technologies and the car production process.
Car fans should also consider a visit to the Toyota Automobile Museum, which exhibits Japanese, European and American automobiles from the late 1800s to the 1960s.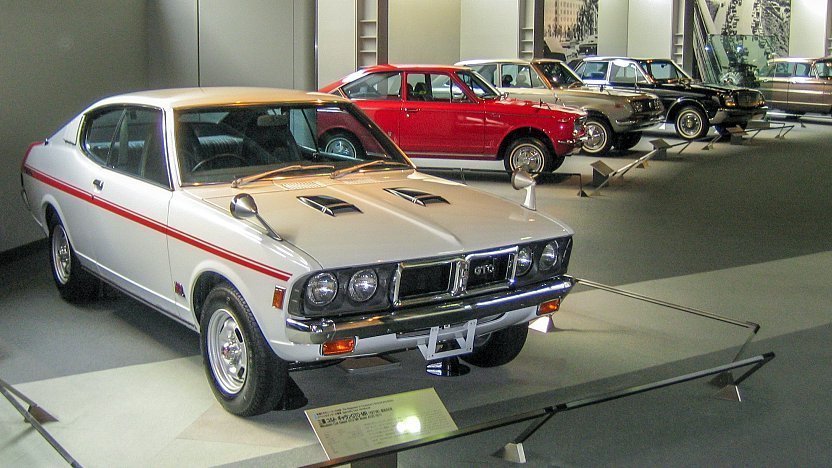 Toyota Kaikan Museum
From central Nagoya, take the Tsurumai Subway Line to Toyota-shi Station (50 minutes, about 780 yen; about every 4th train on the Tsurumai Line continues to run on the Meitetsu Toyota Line all the way to Toyota-shi Station). From Toyota-shi Station, take a bus bound for Toyota Kinen Byoin (トヨタ記念病院) and get off at Toyota Honsha-mae (トヨタ本社前, 20 minutes, 300 yen). Alternatively, take the Aichi Loop Line to Mikawa-Toyota Station from where it is a 15-minute walk to the Toyota Kaikan.
Toyota Techno Museum
The museum is a short walk from Sako Station which is one station north from Nagoya Station along the Meitetsu Railway (2 minutes, 170 yen one way). It is also the first stop after Nagoya Station along the Meguru loop bus line (10 minutes, 210 yen per ride or 500 yen for a 1-day pass). Alternatively, you can walk to the museum in about 20 minutes.
Toyota Automobile Museum
From central Nagoya, take the Higashiyama Subway Line to Fujigaoka Station and transfer to the Linimo elevated train. The museum is a few steps from Geidaidori Station. The trip from central Nagoya takes about 45 minutes and costs 610 yen one way.
How to get to and around Nagoya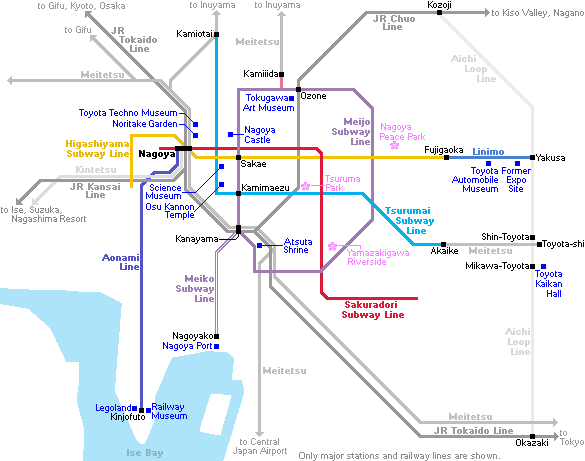 Questions? Ask in our forum.