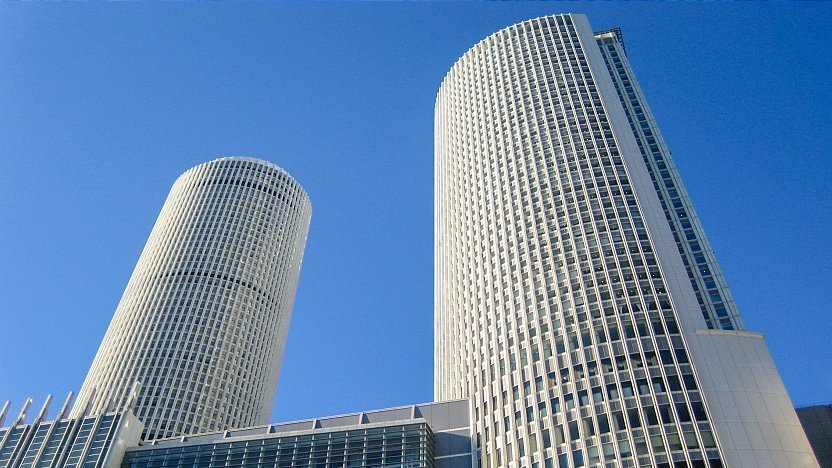 Completed in 1999, the JR Central Towers rise elegantly above Nagoya Station. The building consists of the 245 meter tall Office Tower and the slightly shorter and slimmer Hotel Tower. The neighboring Midland Square surpassed the JR Central Towers in 2007 as Nagoya's tallest building.
The building's lower floors are shared between the two towers and house a Takashimaya department store, the Tower Plaza shopping mall and JR Nagoya Station. True to their names, the Hotel Tower houses a Marriott hotel, while the Office Tower provides 30 floors of rental office space. Formerly an observation deck, the top floor of the Office Tower has been converted into the "Panorama Salon", featuring a cafe, wine lounge, beauty salon and health spa with great views over the city. Likewise, the Hotel Tower offers a lounge and restaurant with nice views on its top floor.
Connected to the JR Central Towers is the JR Gate Tower which opened in April 2017. The building contains the Nagoya JR Gate Tower Hotel, an extension of the Takashimaya department store, a bookstore, Uniqlo and GU, a BIC Camera electronics store and office space on the top floors.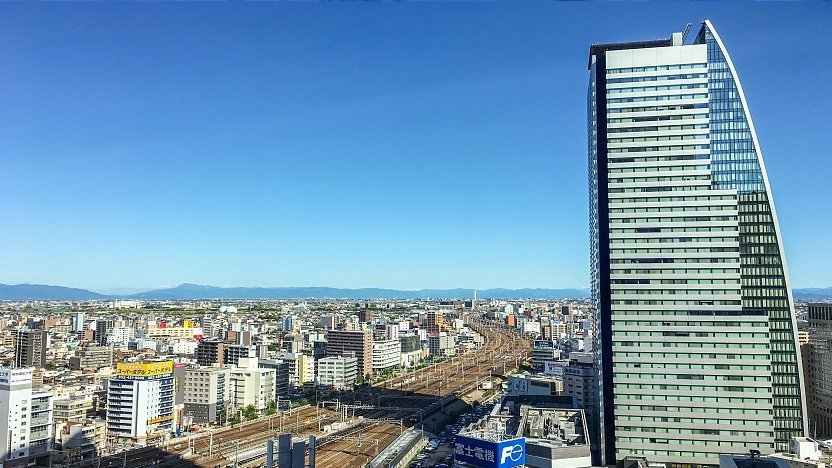 Questions? Ask in our forum.