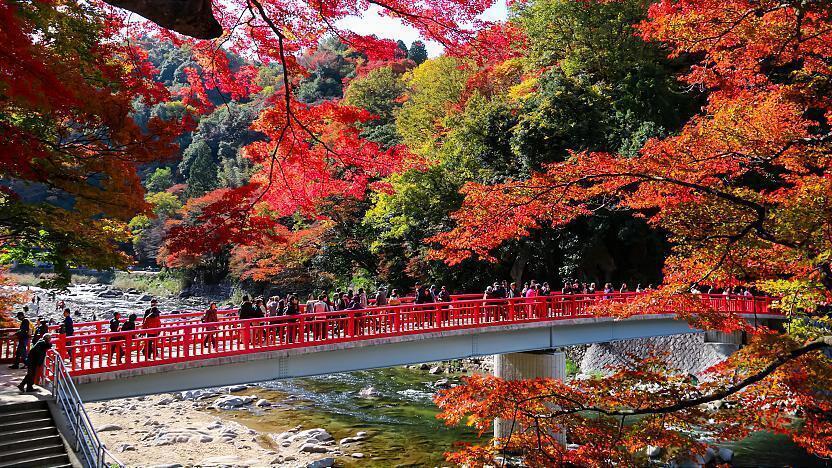 Korankei (香嵐渓, Kōrankei) is a valley near Nagoya reputed to be one of the best spots for autumn colors in the Chubu Region. Shaping the valley is the 254 meter tall Mount Iimori, on which Kojakuji Temple stands. In the 17th century, the head priest of Kojakuji planted some maple trees along the temple approach, prompting many locals to do the same in the area. Today, visitors to Korankei can see the fruits of these past efforts, in the form of excellent autumn scenery that peak around mid to late November each year.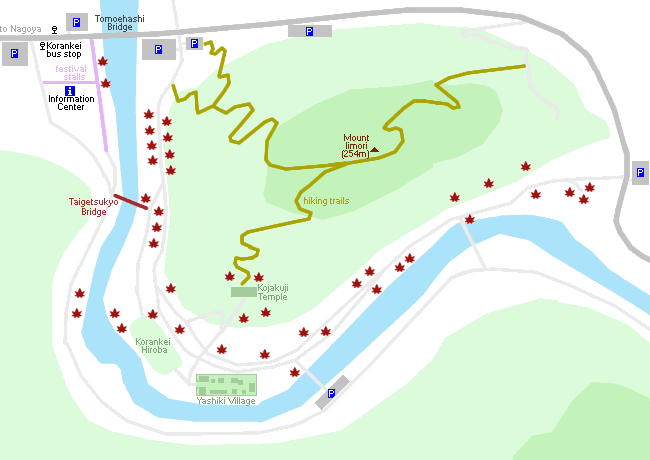 The best colors tend to appear around the paths along Tomoe River at the western and southern sides of Mount Iimori. Visitors can enjoy lovely sights of maple tree tunnels and autumn colors in combination with views of the river and the few bridges across it. The vermillion Taigetsukyo Bridge is the symbol of Korankei and a great picture-taking spot.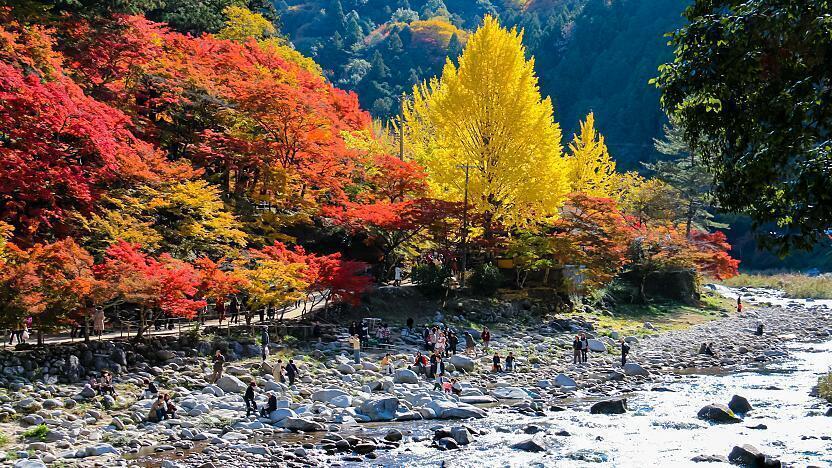 During each autumn leaf season, which typically lasts through November, festival stalls are set up close to Tomoehashi Bridge, where nightly illuminations are held from sunset till 21:00. Events such as musical performances are held at the Korankei Hiroba open space.
One attraction at Korankei that is independent of the autumn colors is the Sanshu Asuke Yashiki Village, which preserves many old houses in a village-like atmosphere. Visitors can participate in one of the many workshops held in the various houses, and try to make some handicrafts such as bamboo baskets, straw sandals, indigo dyed handkerchiefs and washi paper postcards.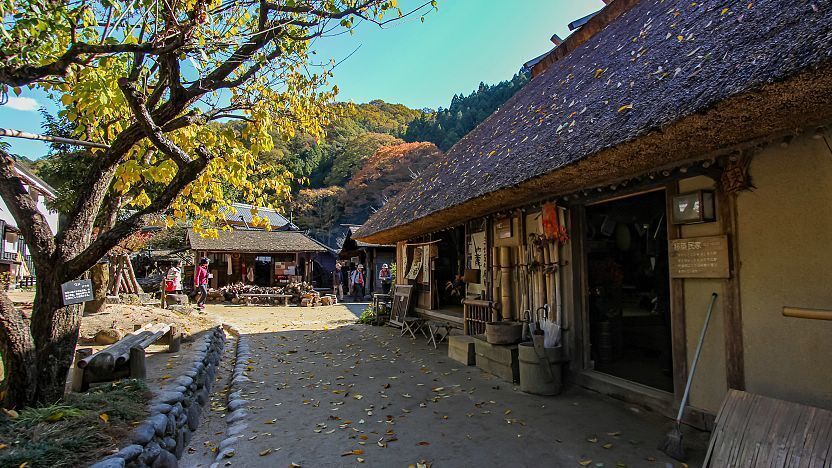 Getting to Korankei is time consuming and not straightforward due to the lack of direct public transportation. From Nagoya Station, at least one transfer involving trains and buses is required to reach Korankei. The one way journey costs about 1500 yen and takes just under two hours with good connections. There are multiple ways to approach Korankei as explained by the network map below.
Note that Korankei is extremely popular during the autumn leaf season, especially on weekends. Visitors are advised to come early in the day when the congestion is not as bad yet. Later during the day there can be long traffic jams in front of full parking lots, which affect buses as well.
How to get to and around Nagoya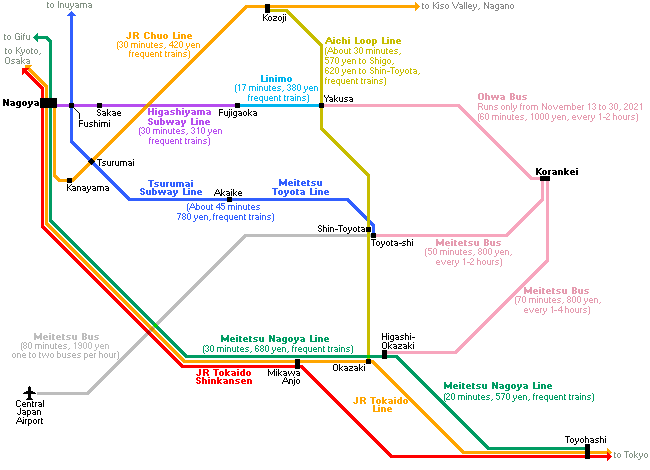 Sanshu Asuke Yashiki Village
Hours
9:00 to 17:00 (entry until 16:30)
Questions? Ask in our forum.