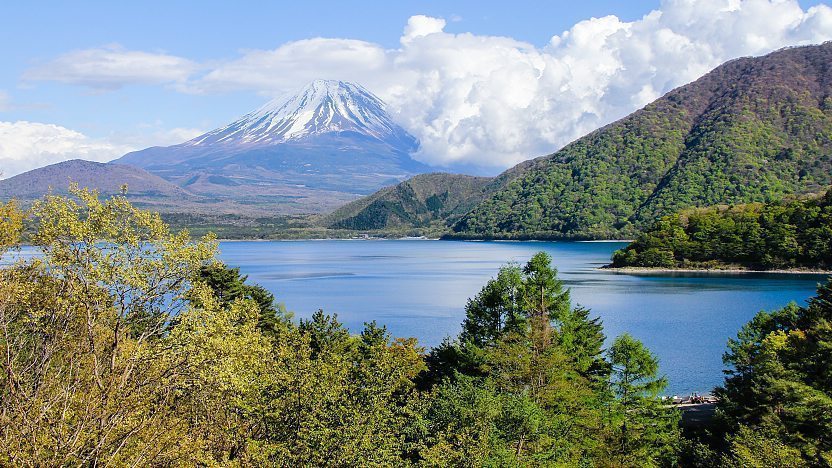 Lake Motosuko (本栖湖) is the westernmost of the Fuji Five Lakes and best known for its appearance on the reverse side of the 1000 yen bill and the former 5000 yen bill. The lake is difficult to access by public transportation and largely undeveloped except for a few campsites around its shores. Outdoor activities such as camping, hiking, fishing, boating and other water sports can be enjoyed around the lake.
Motosuko was formed when an eruption by Mount Fuji separated a larger prehistoric lake into three smaller lakes in the 9th century. The resulting three lakes, Motosuko, Saiko and Shojiko, remain connected by underground waterways, as they continue to constantly maintain the same water level of 900 meters above sea level.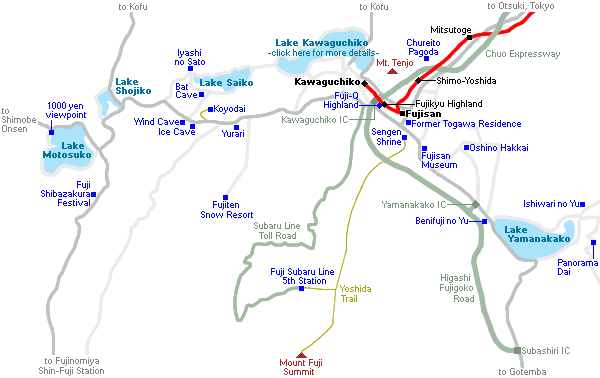 From Kawaguchiko
The Omni Bus Blue Line connects Kawaguchiko Station, Lake Shojiko and Lake Motosuko every two hours. A one way journey from Kawaguchiko Station to Lake Motosuko takes around 50 minutes. Alternatively, regular buses run roughly every hour between Kawaguchiko Station and Lake Motosuko. They are bound for Shin-Fuji, Shimobe Onsen or Motosuko. The one way trip takes 30-45 minutes and costs 1280 yen (see timetable).
From Tokyo
There is one direct highway buses per day between Shinjuku and Lake Motosuko. The one way trip takes about 2.5 hours and costs 2450 yen.
How to get to and around the Fuji Five Lakes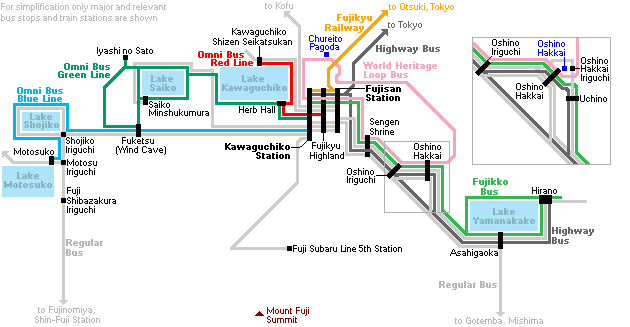 Questions? Ask in our forum.
Hotels
around Fuji Five Lakes