Oshino Hakkai
Touristy area with eight ponds fed by snow melt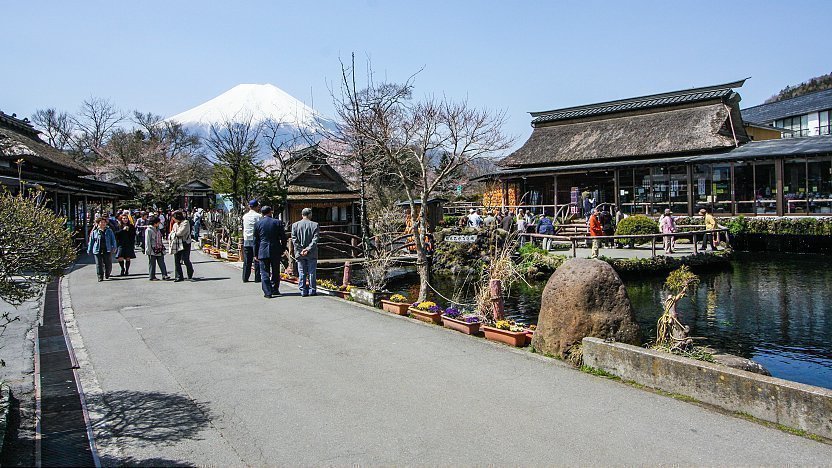 Oshino Hakkai (忍野八海) is a touristy set of eight ponds in Oshino, a small village in the Fuji Five Lake region, located between Lake Kawaguchiko and Lake Yamanakako on the site of a former sixth lake that dried out several hundred years ago. The eight ponds are fed by snow melt from the slopes of nearby Mount Fuji that filters down the mountain through porous layers of lava for over 80 years, resulting in very clear spring water that is revered by the locals.
Next to one pond, visitors can drink the cool water straight from the source. The ponds are quite deep and have interesting freshwater plant life and large fish. Although the ponds have been developed into tourist attractions and can become quite crowded with visitors, they have a pleasant atmosphere as long as you do not expect untouched nature.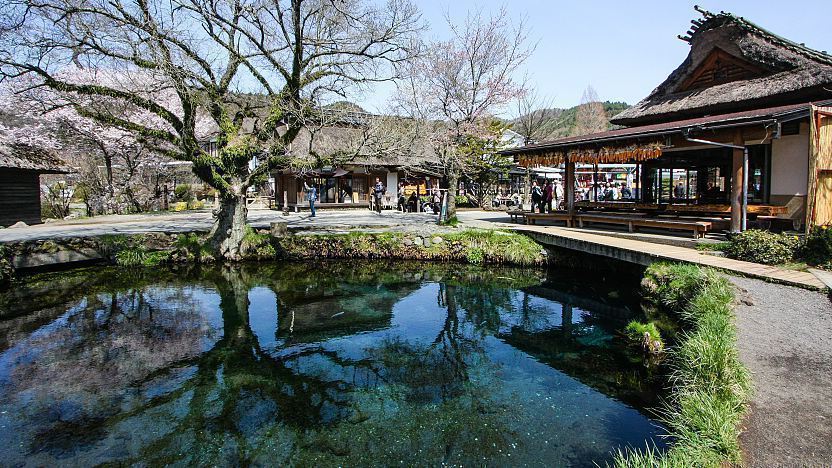 You will find many restaurants, souvenir shops and food vendors around the ponds which sell vegetables, sweets, pickles, crafts and other local products. Some operate small outdoor grills to attract shoppers with the alluring smells of roasted sweet potato and toasted rice crackers (osenbei).
A small open air museum, the Hannoki Bayashi Shiryokan, surrounds Oshino Hakkai's largest pond and costs a small admission fee. It contains a traditional thatched roof farmhouse that can be viewed inside and displays various farming tools, household items, samurai armor and weapons.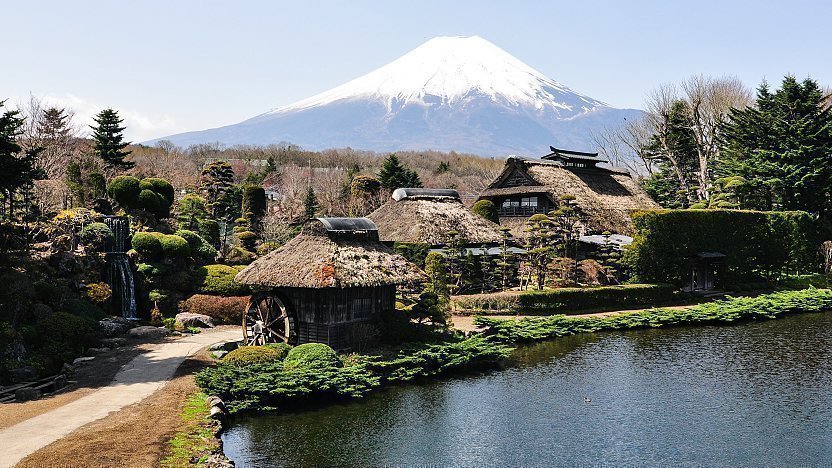 Hannoki Bayashi Shiryokan
Questions? Ask in our forum.
Hotels around Fuji Five Lakes
Top rated around the Fuji Five Lakes
powered

by