Kubota Itchiku Art Museum
Excellent museum about the kimono artist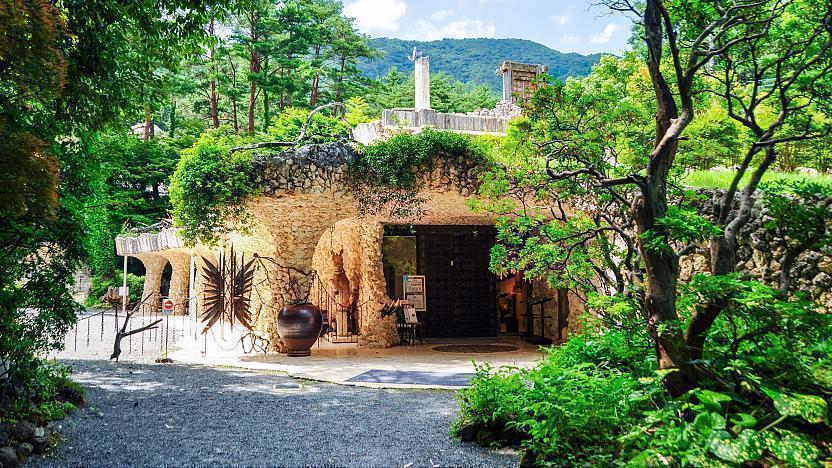 Kubota Itchiku (1917-2003) was the artist who revived the lost art of Tsujigahana silk dyeing, used to decorate elaborate kimono during the Muromachi Period (1333-1573). In his early twenties he was so inspired by a fragment of Tsujigahana textile exhibited at the Tokyo National Museum, that he devoted the rest of his life to recreating and mastering the labor-intensive silk dyeing technique.
An intriguing museum devoted to Kubota Itchiku stands in the wooded hills along the northern coast of Lake Kawaguchiko. Exhibited are several of the artist's kimono creations, depicting themes of nature, the cosmos and the seasons. Also on display are parts of his unfinished masterpiece "Symphony of Light", a huge work comprised of 80 kimono that together form of a picture of Mount Fuji.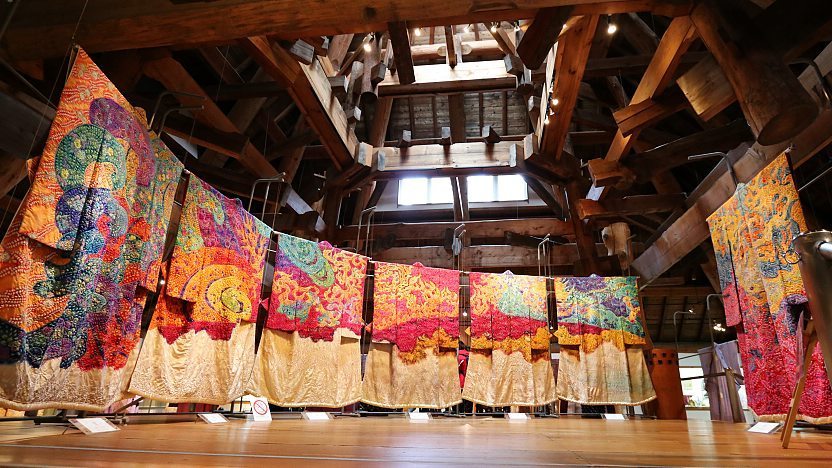 The museum's buildings and gardens are also fascinating. The buildings are made of Okinawan coral and limestone, while the main gallery is a massive timber frame construction. A waterfall and outdoor stage are located besides the museum's reception building where events are occasionally held. A unique tea room is located in the back of the gallery.
The extensive gardens, which were designed by Kubota Itchiku himself and stretch from the entrance gate far into the wooded slopes behind the museum buildings, are also worth a stroll. Artworks from various places in Asia and Africa are placed around the museum grounds.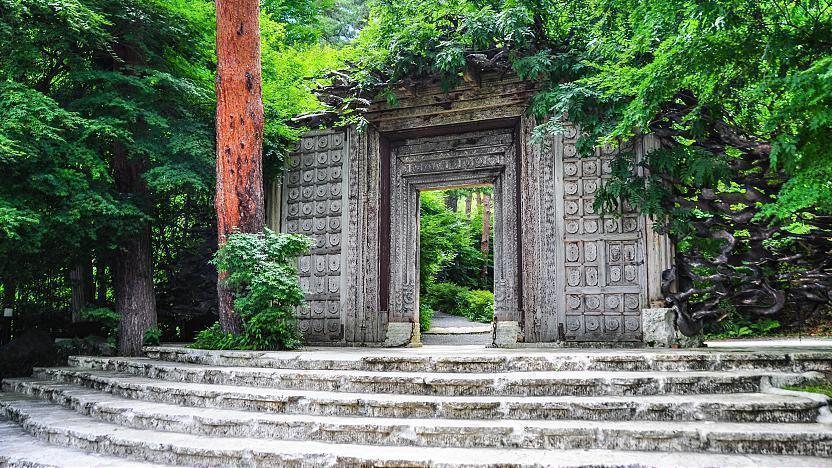 Hours
9:30 to 17:30 (April through November)
10:00 to 16:30 (December through March)
Admission ends 30 minutes before closing
Closed
Tuesdays (except in October and November or if Tuesday is a
national holiday
), December 26 to 29
Questions? Ask in our forum.
Hotels around Fuji Five Lakes
Top rated around the Fuji Five Lakes
powered

by