Iyashi no Sato
A small open air museum and craft village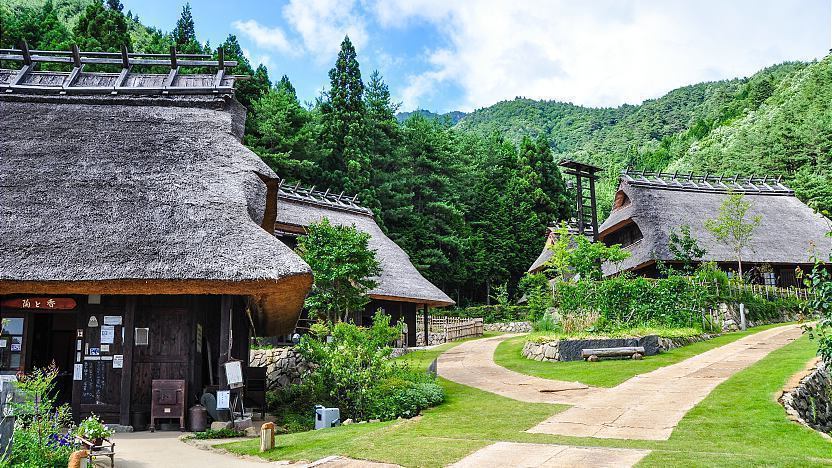 Iyashi no Sato (いやしの里) stands on the site of a former farming village on the western shores of Lake Saiko. The village was destroyed by a landslide during a typhoon in 1966. Forty years later the village's traditional thatched roofed houses were reconstructed and reopened as an open air museum and traditional craft village where people can learn about the culture and try out and purchase different local handicrafts.
The village is now made up of more than twenty houses that have been converted into shops, restaurants, museums and galleries. Each of the shops specializes in a traditional craft such as pottery, incense or weaving. Some of the handicraft shops, provide hands on workshops for visitors to try making traditional products, including washi paper, charcoal and soba noodles.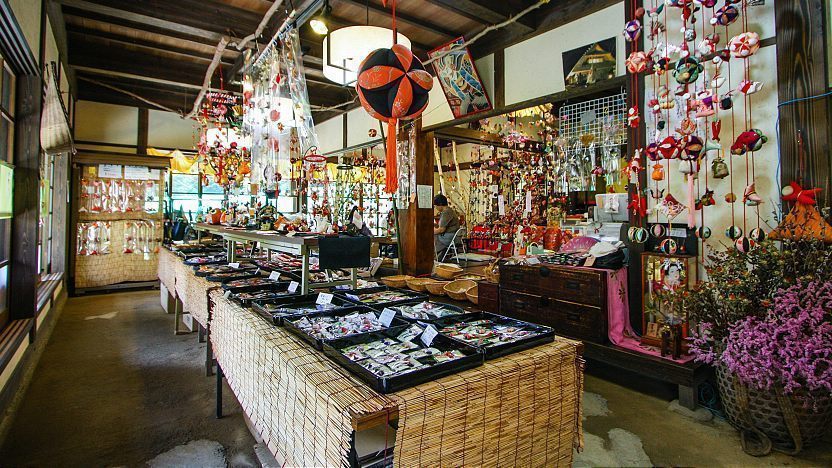 A few of the houses contain museums, such as the Watanabe House which has exhibits on the daily life of the farmers who used to live in the region. There is also an Erosion and Sediment Control Museum explaining the causes of the landslide that destroyed the village, and techniques used to prevent such disasters.
The remaining houses include an art gallery that displays local artworks, a produce shop and a portrait studio where visitors can try on kimono or samurai armor for a small fee and take photos. Restaurants and rest houses can also be found around the village.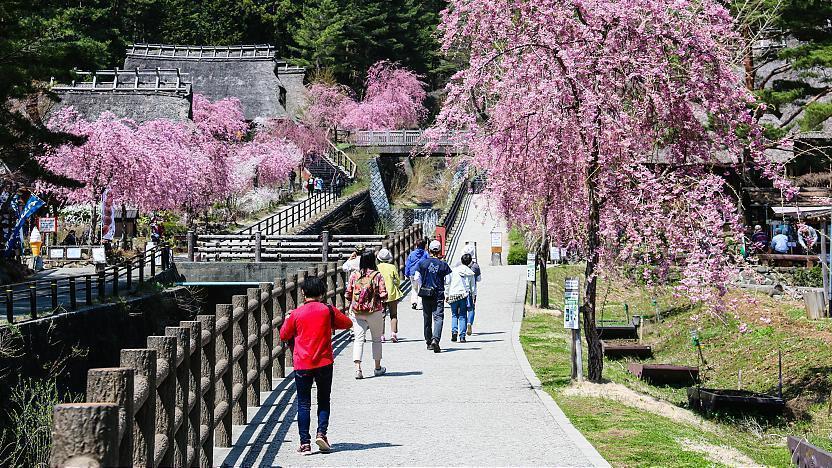 Hours
9:00 to 17:00 (March through November)
9:30 to 16:30 (December through February)
Admission ends 30 minutes before closing
Questions? Ask in our forum.
Hotels around Fuji Five Lakes
Top rated around the Fuji Five Lakes
powered

by