Hoto Noodles
The most famous local noodle dish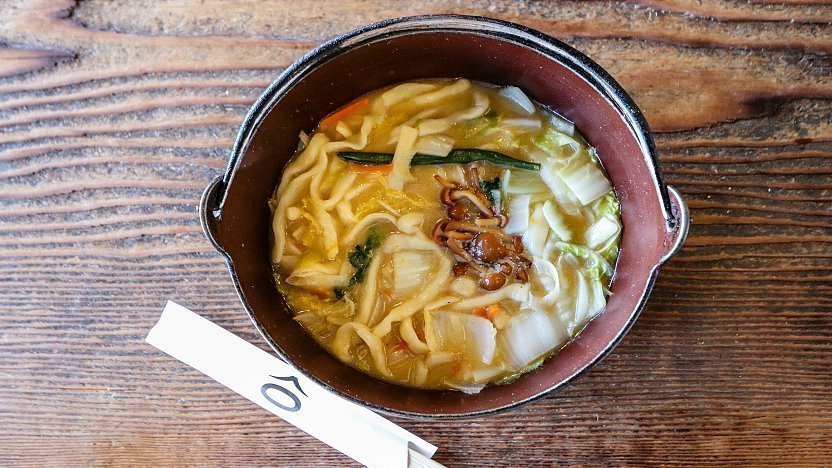 Hoto (ほうとう, Hōtō) is a hearty hot pot dish local to Yamanashi Prefecture. It is commonly believed to have been eaten by Takeda Shingen, the regional warlord during the era of warring states, and his samurai before going into battle. The dish consists of thick wheat noodles in a miso based soup and is often served in an iron pot.
While hoto noodles resemble extra thick udon noodles, they are prepared more like dumplings, and lend a heartier quality to the dish than udon would. The soup is traditionally a miso based broth with pumpkin and other seasonal vegetables added. It can be enjoyed all over the Fujigoko region at specialized restaurants, hotels, ryokan and other restaurants as well.
Questions? Ask in our forum.
Hotels around Fuji Five Lakes
Top rated around the Fuji Five Lakes
powered

by