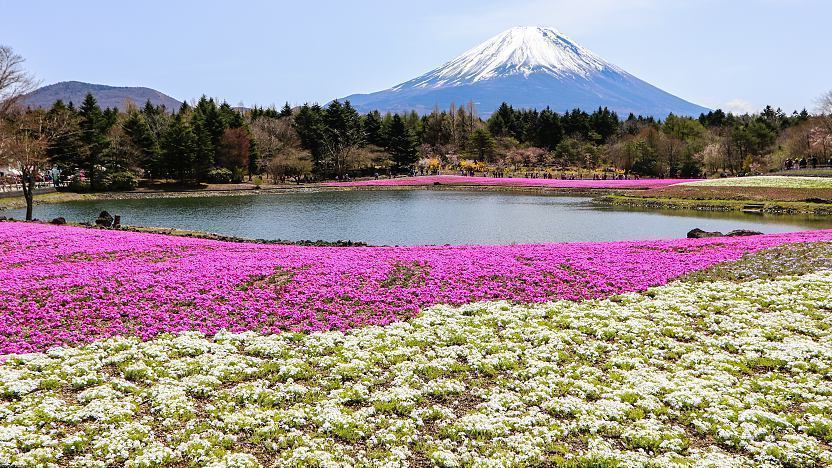 In 2021, the festival is scheduled for April 17 to May 30
The Fuji Shibazakura Festival (富士芝桜まつり, Fuji Shibazakura Matsuri) is one of the best and most popular occasions nationwide to see shibazakura (pink moss or phlox moss in English). The venue of the festival is located about three kilometers south of Lake Motosuko in the Fuji Five Lakes area, offering breathtaking views of vast fields of shibazakura, with Mount Fuji in the backdrop on clear days.
The festival is typically held from mid April through early June. The best time to see the flowers varies from year to year but usually falls into the first three weeks of May. Approximately 800,000 stalks of shibazakura of five varieties are on display, producing delightful fields of pink, white and purple colors in different hues. Festival stalls selling pots of pink moss, shibazakura-themed souvenirs, food and local produce complete the experience.
As the venue of the Fuji Shibazakura Festival can get quite crowded due to its popularity, it is advisable to avoid visiting on weekends or over the Golden Week holidays. Visiting early in the mornings is generally good to avoid congestion and for good visibility, although lighting for photos tends to be better in the afternoon.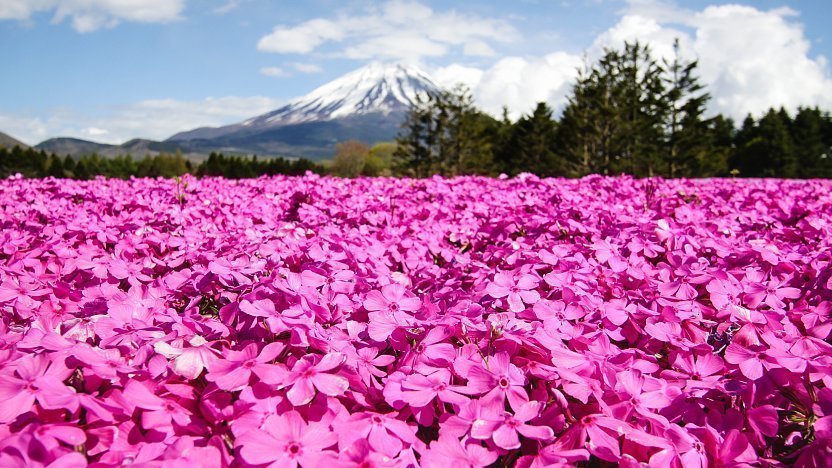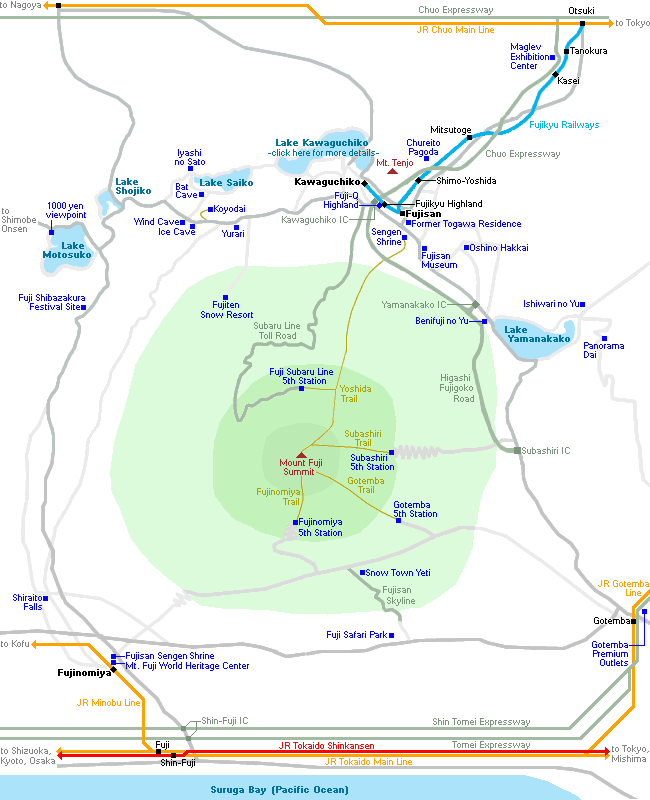 By Shibazakura Liner shuttle bus
A shuttle bus, called the Shibazakura Liner, connects Kawaguchiko Station and the Fuji Shibazakura Festival's venue hourly in about 50 minutes during the festival period. The 2200 yen ticket includes the round trip and the admission fee.
By regular bus
There is one regular bus every 1-2 hours between Fujisan Station, Kawaguchiko Station, Lake Motosuko and Shin-Fuji Station. During the festival period, some of these buses make a stop outside the festival venue at the Fuji Shibazakura Iriguchi bus stop. The ride takes 50 minutes and costs 1300 yen from Kawaguchiko Station, or 75 minutes and 1740 yen from Shin-Fuji Station.
By direct highway bus from Tokyo
During the duration of the festival, Fujikyu operates one highway bus round trip per day between Shinjuku and the festival site. The one way trip takes three hours and costs 2450 yen. Advance reservations are required.
How to get to and around the Fuji Five Lakes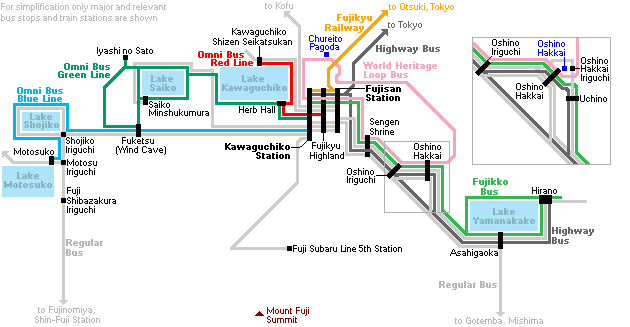 2021 Shibazakura Festival
Hours
April 17 to May 30, 2021: 8:00 to 17:00
Closed
No closing days during festival period.
Not open outside of festival period.
Admission
800 yen (parking costs 500 yen per car)
Questions? Ask in our forum.
Hotels around Fuji Five Lakes
Top rated around the Fuji Five Lakes
powered

by