Former Togawa Residence
Former pilgrim inn for climbers of Mount Fuji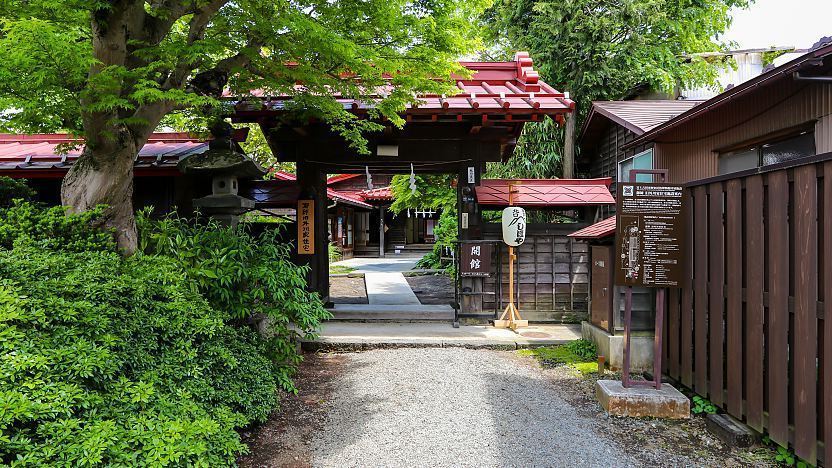 The Former Togawa Residence (旧外川家住宅, Kyū Togawa-ke Jūtaku) used to serve as a pilgrim inn along the approach to Fujiyoshida Sengen Shrine, the historical northern trailhead to the summit of Mount Fuji. It is one of only a few surviving of more than 80 such inns that used to cater to pilgrims before improved transportation made it unnecessary for them to stay a night at the foot of the mountain before starting their ascent.
Despite being known as pilgrim inns, these lodging facilities were also the private residences of the oshi, low-ranked priests who promoted the worship of Mount Fuji. Besides opening their residences to pilgrims scaling Mount Fuji, oshi priests performed various religious rites and maintained the trail to the peak.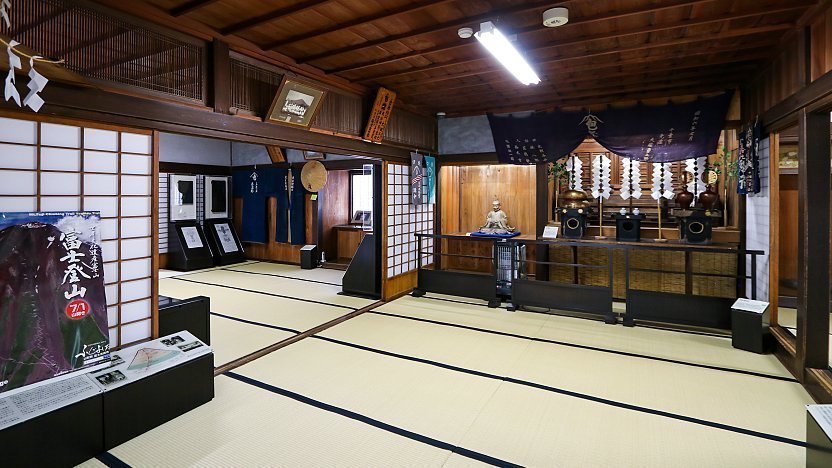 The Togawa Residence was constructed in 1768 and remained in operation until 1962. The building is only a few meters wide, but extends 40 meters into the back, consisting of an older front part and a newer rear section. The inside is made up of tatami rooms and a small shrine for the gods of Mount Fuji. Clothes and hiking equipment used by the oshi priests and pilgrims are also on display. The building is part of the World Heritage site surrounding Japan's most famous mountain.
Today, the residence serves as an annex of the Fujisan Museum which stands 2.5 kilometers further south and provides visitors with more information about the religious customs related to Mount Fuji and climbing the mountain in the old days.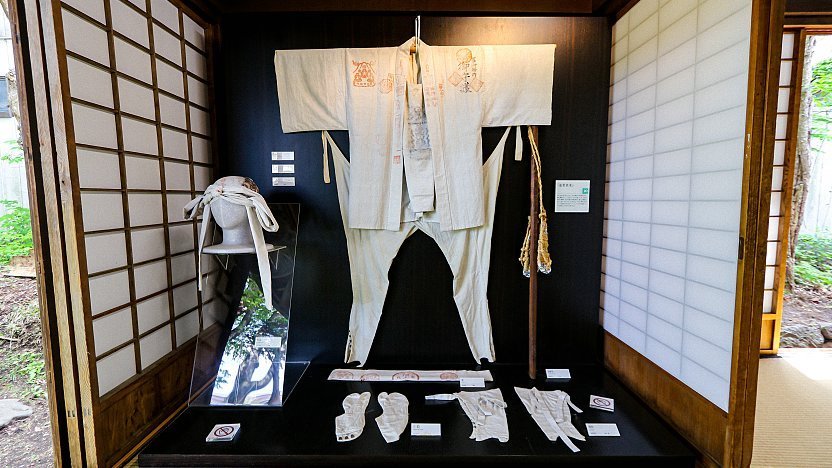 Hours
9:30 to 17:00 (entry until 16:30)
Questions? Ask in our forum.
Hotels around Fuji Five Lakes
Top rated around the Fuji Five Lakes
powered

by