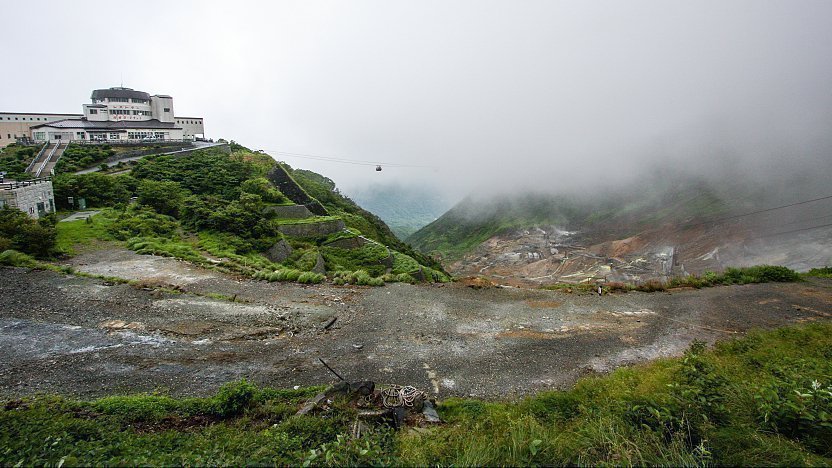 Owakudani ('ĺ—O'J, Ōwakudani) is the area around a crater created during the last eruption of Mount Hakone some 3000 years ago. Today, much of the area is an active volcanic zone where sulfurous fumes, hot springs and hot rivers can be experienced. Additionally, Owakudani has good views of Mount Fuji on clear days.
A short walking trail (about ten minutes one way) leads from the ropeway station into the volcanic zone to a number of steam vents and bubbling pools. Here you can purchase eggs, cooked in the naturally hot water, whose shells are blackened by the sulfur and which are said to prolong one's life by seven years.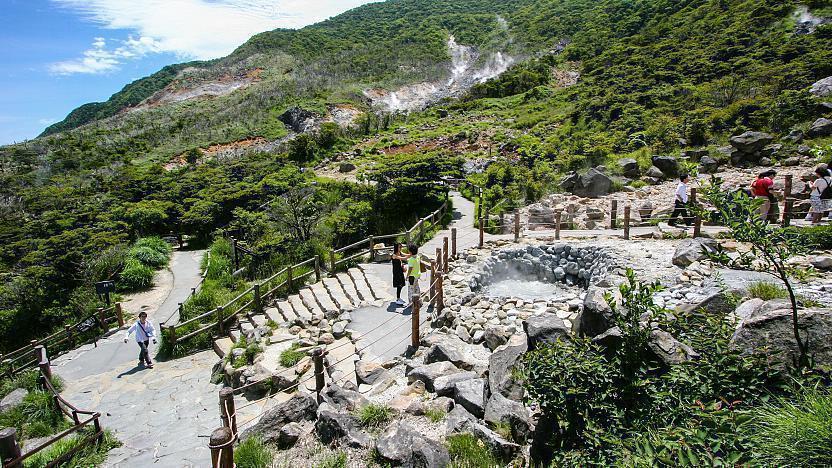 For the more adventurous, a hiking trail leads from the ropeway station to the peak of Mount Kamiyama and continues on to Mount Komagatake from where you can catch the Komagatake Ropeway down to Lake Ashinoko. The hike takes about 2 hours one way and can be rocky or slippery as well as quite windy. Proper hiking shoes and rain gear are recommended.
Alternatively, about 30 minutes past the peak of Mount Kamiyama a trail splits off down towards Lake Ashinoko. It leads down the mountain and along the lakeshore, ending at Kojiri not far from Togendai, from where the Hakone Ropeway connects back to Owakudani. The round trip takes about 4.5 hours.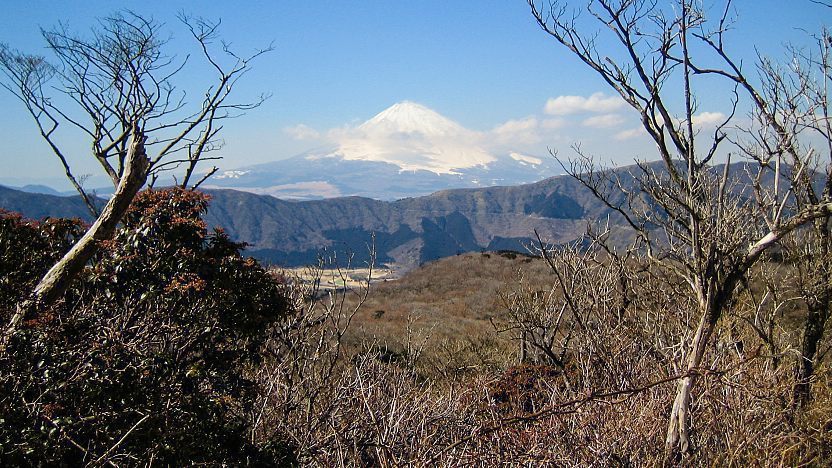 Questions? Ask in our forum.