Old Tokaido and Hakone Checkpoint
Remains of the old highway with checkpoint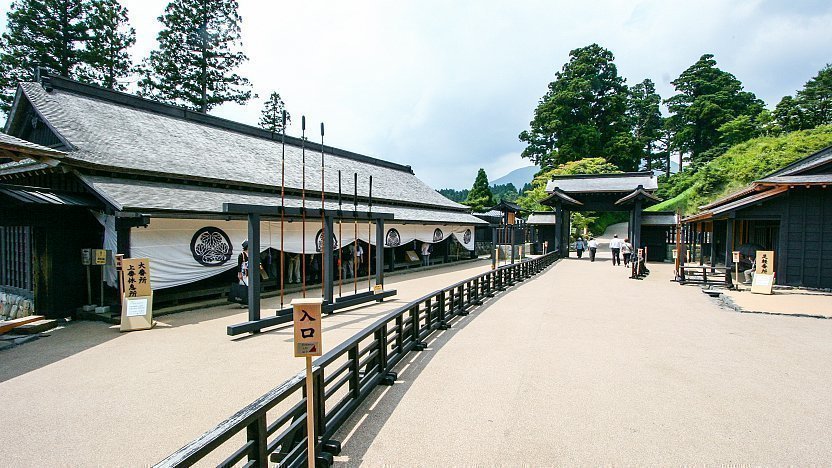 Hakone used to be an important checkpoint to control traffic along the Tokaido ("ŒŠC"¹, Tōkaidō), the highway which linked Tokyo with Kyoto during the feudal Edo Period.
Today, a short, cedar lined passage of the old Tokaido and a reconstruction of the Hakone Checkpoint (" ªŠÖŠ, Hakone Sekisho) are located between Moto-Hakone and Hakone-machi along the shore of Lake Ashinoko.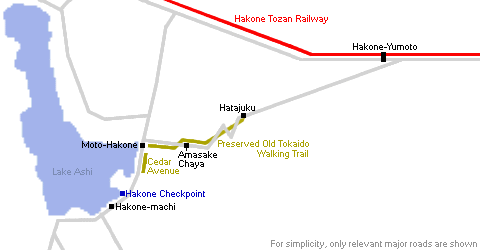 In 2007, the reconstruction of the Hakone Checkpoint was completed after three years of construction work. The checkpoint now appears true to its original form, including gates, fence, housing for officers and foot soldiers, a prison chamber and a lookout tower. The Hakone Sekisho Shiryokan, a small museum with various related exhibits, stands nearby.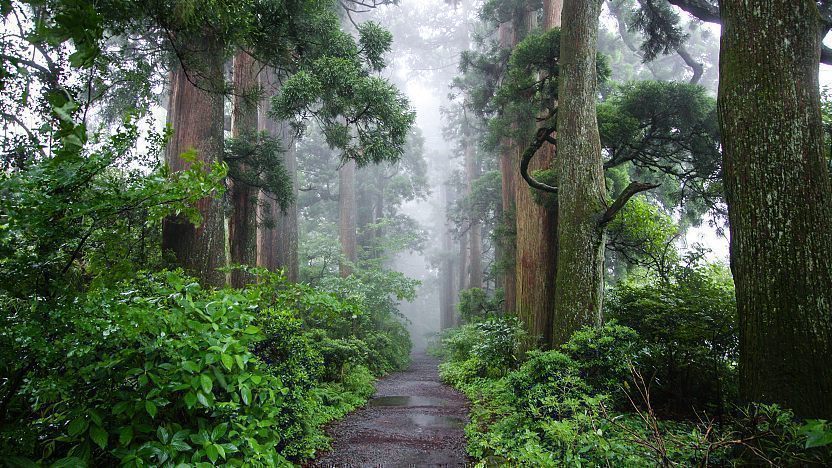 It is possible to walk a longer passage of the old Tokaido (also referred to as Kyu-kaido, ‹ŒŠX"¹) between Moto-Hakone and Hakone-Yumoto. Some of the original stone pavement remains, and the best preserved section leads from Moto-Hakone to Hatajuku (75-100 minutes) via the Amasake Chaya, a tea house serving amazake (hot, sweet rice wine with low or no alcohol content) and various Japanese-style snacks.
A few steps past the Amasake Chaya stands a small museum which is free to enter and features life-size reconstructions explaining the purpose of and life along the long road to Tokyo. Between Hatajuku and Hakone-Yumoto (90-120 minutes), the trail follows the road, which is neither particularly scenic nor pleasant to walk due to car traffic and the absence of a side walk for pedestrians.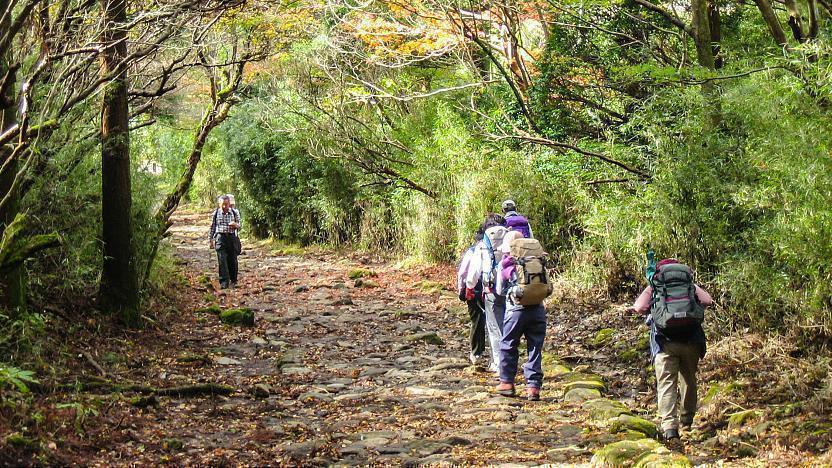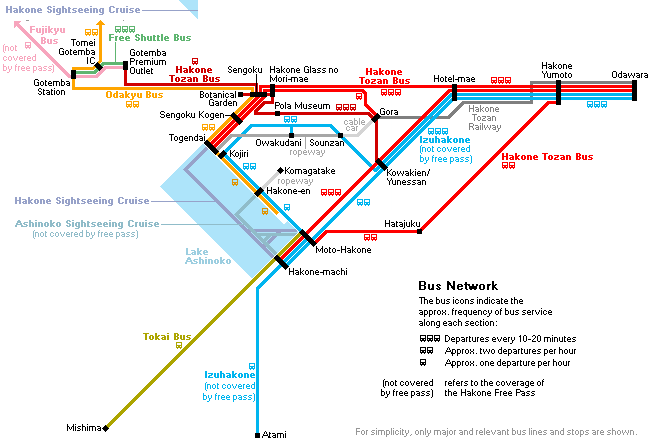 Hakone Checkpoint
The Hakone Checkpoint is located a short walk from the Hakone-machi boat pier and bus stop. Hakone Tozan Bus operates bus line H between Hakone-Yumoto Station and Hakone-machi (40 minutes, 1080 yen, 4-5 buses per hour, covered by the Hakone Free Pass).
Old Tokaido
Two Hakone Tozan buses per hour run on the bus line K along the Old Tokaido between Hakone-Yumoto and Moto-Hakone, stopping at Hatajuku (20 minutes, 410 yen from Yumoto) and the Amasake Chaya (25 minutes, 710 yen) along the way. In the early morning and in the evening, buses operate only between Hakone-Yumoto and Hatajuku. The Hakone Free Pass is valid on these buses.
How to get to and around Hakone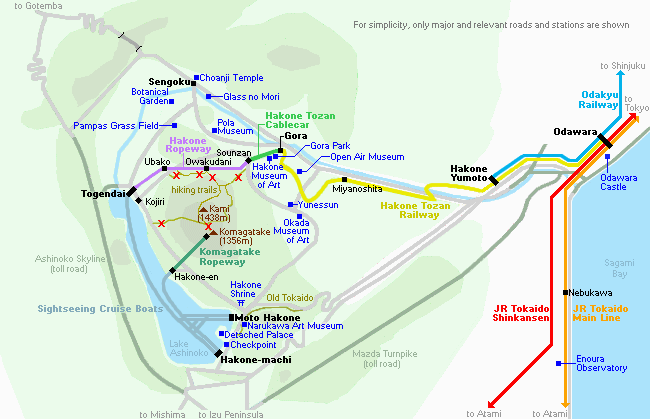 Hakone Checkpoint
Hours
9:00 to 17:00 (until 16:30 from December to February)
Admission ends 30 minutes before closing
Questions? Ask in our forum.
Kijitei Hoeiso

A peaceful ryokan with private outdoor onsen baths. Surrounded by beautiful nature. 10min from Hakone Yumoto Sta by bus. Wi-Fi available. English speaking staff.

View site

Sponsored
Top rated in Hakone
powered

by