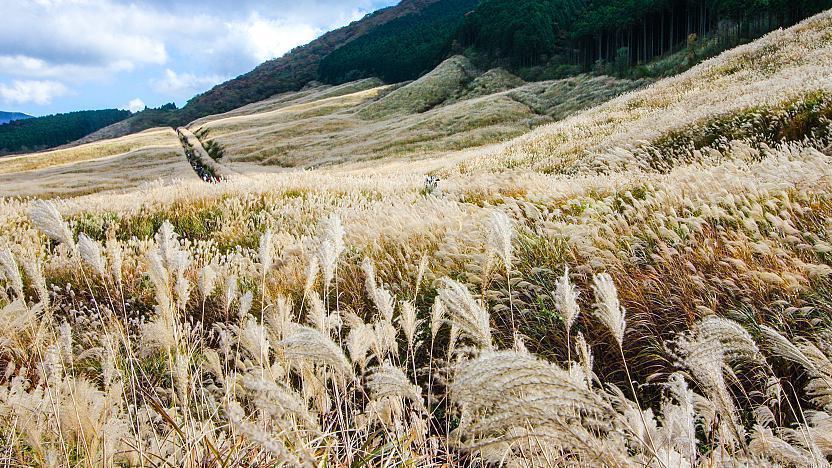 Covering a portion of the west slope of Mount Hakone in the Sengokuhara area of Hakone is a large, rolling field of pampas grass (susuki). Referred to as the Sengokuhara Pampas Grass Field (仙石原すすき草原, Sengokuhara Susuki Kusahara), the tall grasses here cover the hillside for hundreds of meters, changing color with the seasons and offering stunning views. The field attracts visitors especially during the autumn when the grasses turn a shimmering, silvery gold color.
A single, wide walking path extends into the field from the west base of the hillside, offering expansive views along the way to a dead end at a higher vantage point further up the slope. The path accommodates both ascending and descending traffic, and it is generally discouraged to walk off the trail through the grasses.
While the field is most visited in autumn, the grasses go through a series of seasonal changes throughout the year that are also attractive, changing from bright green in the summer, to a mix of green and light yellow around September, to a brilliant whitish gold by early November. In winter, the grasses turn brown and die. In spring, the field is routinely cleared through a controlled burning in order to prevent other plant life from growing amongst the pampas and to promote regrowth.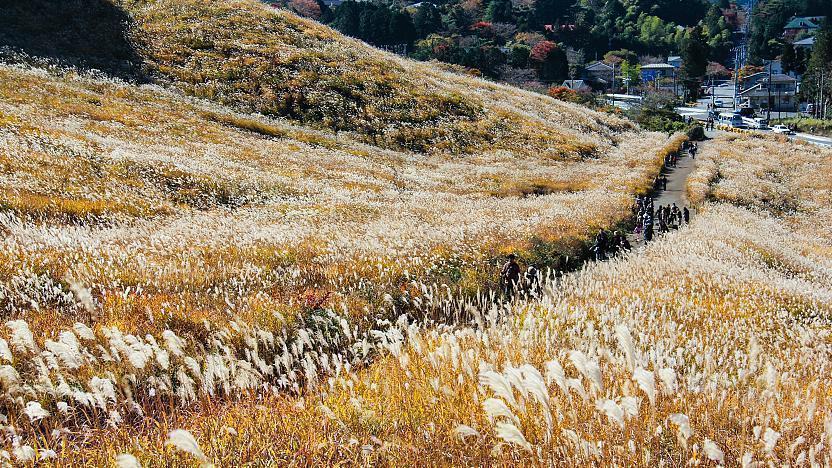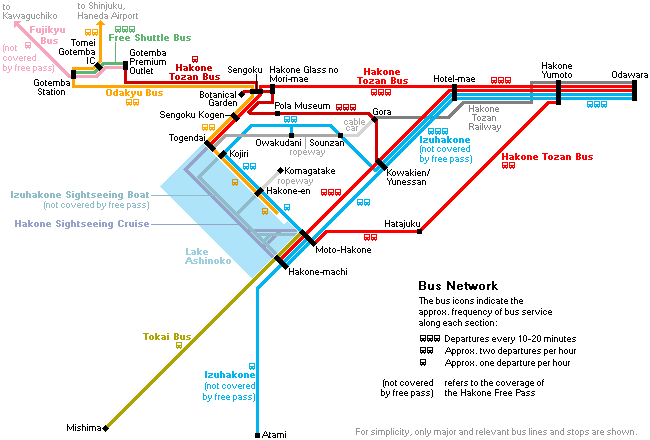 The pampas grass field is located a few steps from Sengoku Kogen (仙石高原) bus stop (served by Hakone Tozan Bus Line T and the Odakyu Bus). It can be reached from Hakone-Yumoto Station in about 30 minutes (880 yen) or from Togendai in about 5 minutes (320 yen). Buses depart several times per hour and are covered by the Hakone Free Pass.
How to get to and around Hakone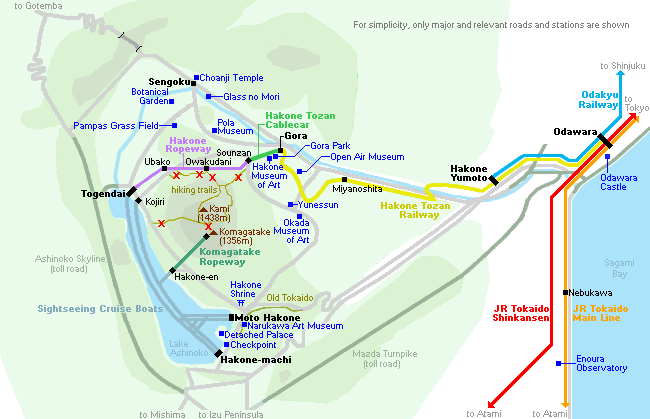 Questions? Ask in our forum.