Hakone Glass no Mori
Small theme park about Venetian glass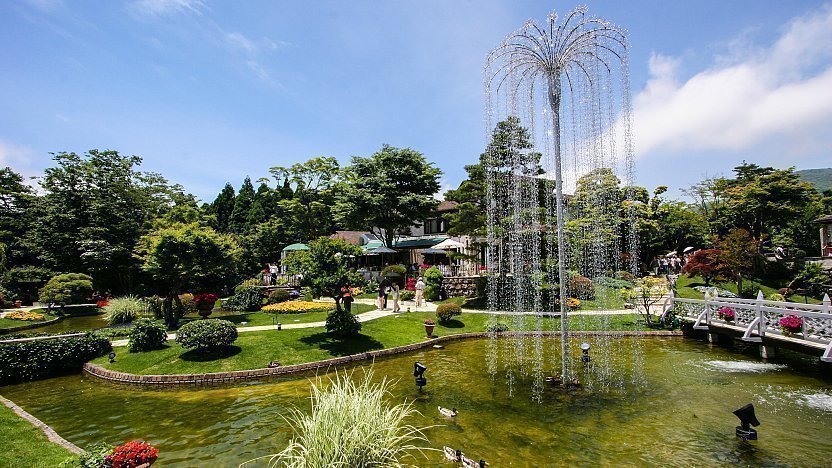 The Hakone Glass no Mori (" ªƒKƒ‰ƒX'̐X) features Italian styled buildings housing a museum and shops. Outside is a large strolling garden surrounding a canal-like pond. The garden has a number of large glass sculptures laid about it, as well as a cafe with an open terrace at one end where live canzoni (Italian ballads) performances are held.
The Glass no Mori's Venetian Glass Museum houses a collection of over 100 pieces of Venetian glassware. It displays both modern and classical works in all forms including vases, goblets, lamps and sculptures.
The Hakone Glass no Mori is run by the Ukai Group, an operator of themed high class restaurants, which also owns the Kawaguchiko Music Forest at the shore of Lake Kawaguchiko in the Fuji Five Lakes region.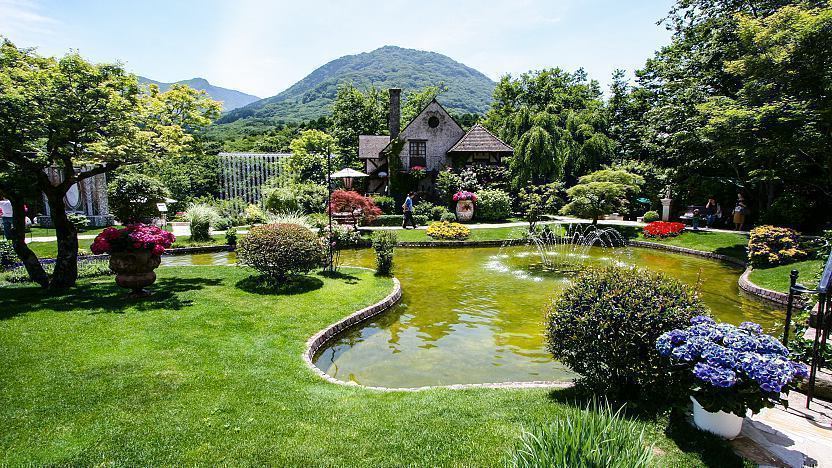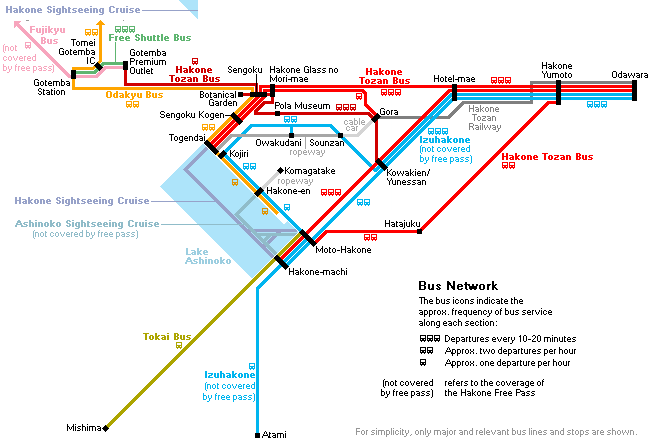 From Hakone-Yumoto Station, take a Hakone Tozan bus bound for Togendai and get off at the Hyoseki/Hakone Glass no Mori-mae bus stop (20 minutes, 840 yen, 4-5 buses per hour, covered by the Hakone Free Pass).
How to get to and around Hakone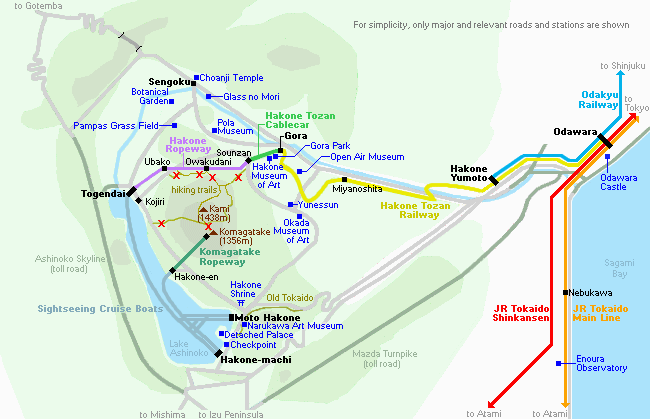 Hours
10:00 to 17:30 (entry until 17:00)
Questions? Ask in our forum.
Kijitei Hoeiso

A peaceful ryokan with private outdoor onsen baths. Surrounded by beautiful nature. 10min from Hakone Yumoto Sta by bus. Wi-Fi available. English speaking staff.

View site

Sponsored
Top rated in Hakone
powered

by