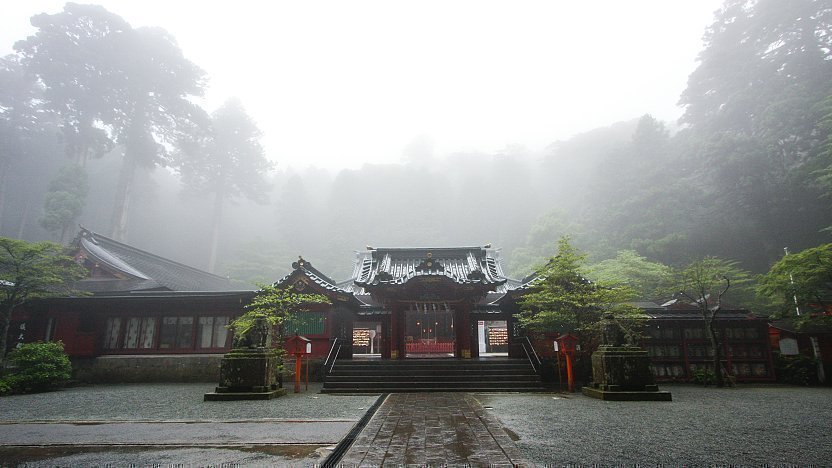 Hakone Shrine (箱根神社, Hakone Jinja) stands at the foot of Mount Hakone along the shores of Lake Ashi. The shrine buildings are hidden in the dense forest, but are well advertised by its huge torii gates, one standing prominently in the lake and two others over the main street of Moto-Hakone.
A path leads from the torii gate in Lake Ashi up a series of steps flanked by lanterns through the forest to the main building of the shrine, which sits peacefully among the tall trees. The shrine is beautiful throughout the year, and is particularly breathtaking when shrouded in mist.
A second shrine, Mototsumiya ("original shrine") stands at the summit of Komagatake, one of Mount Hakone's multiple peaks. It is accessible by the Hakone Komagatake Ropeway from Hakone-en or via hiking trails.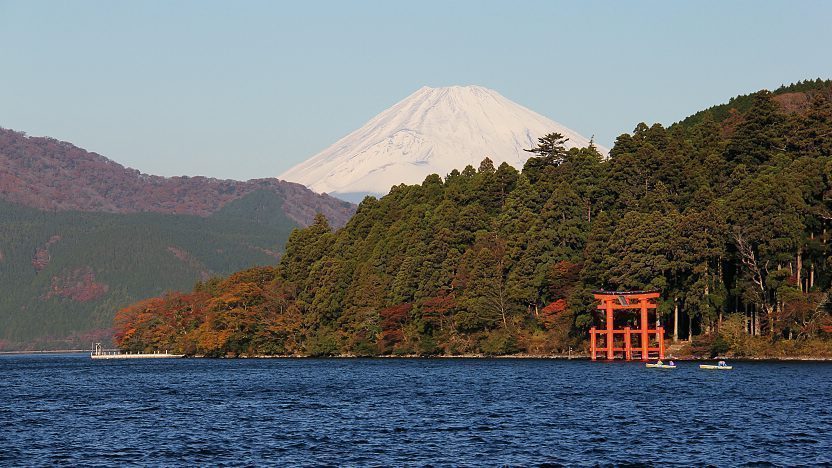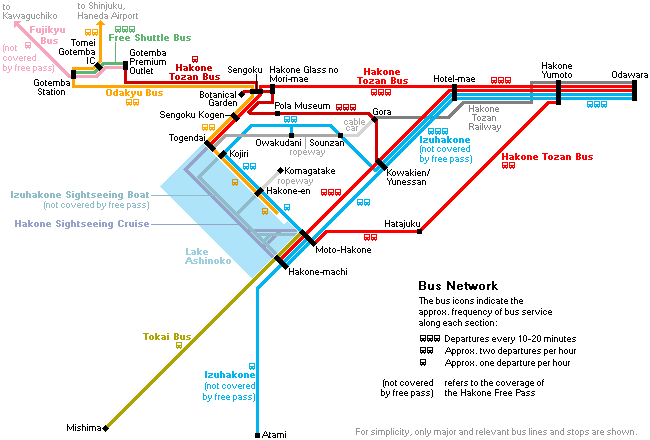 Hakone Shrine is a five minute walk from the Moto-Hakone boat pier, which is a 35 minute bus ride by Hakone Tozan Bus from Hakone-Yumoto Station by bus line H (980 yen, 4-5 buses per hour, covered by the Hakone Free Pass).
Mototsumiya is a short walk from the top station of Komagatake Ropeway, which departs from Hakone-en at the shores of Lake Ashi. A round trip ticket costs 1600 yen. Hakone Free Pass holders can get a discount.
How to get to and around Hakone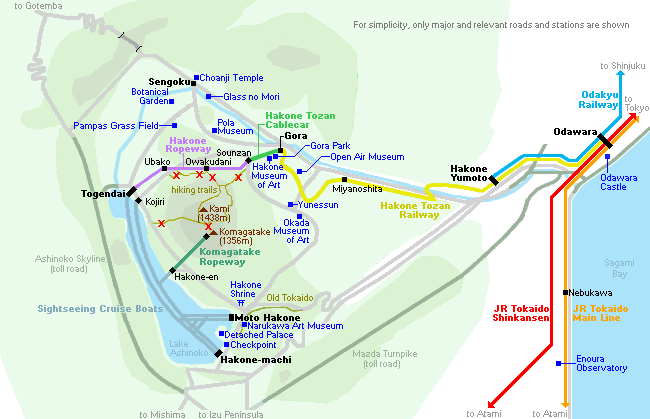 Questions? Ask in our forum.