Urakami Cathedral
Church destroyed by the atomic blast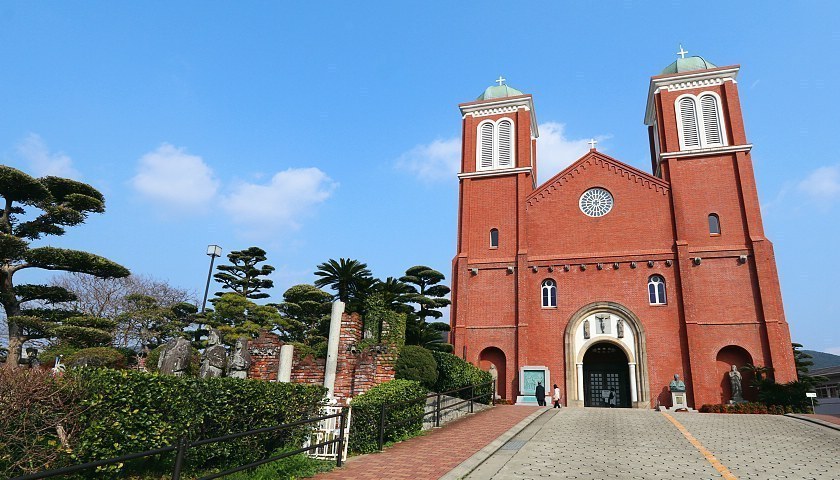 Urakami Cathedral (浦上天主堂, Urakami Tenshudō) is a Catholic church in Nagasaki with a tragic yet interesting history. Today a working church housed in a large, European-style, red brick building, the cathedral is home to various relics that survived the atomic bombing.
The atomic bomb was dropped on Nagasaki on August 9, 1945 and almost completely destroyed the church which stood only 500 meters from the hypocenter. A group of charred stone saints were left in place and still stand before a decimated wall in front of the cathedral. There are also other relics inside, including the surviving head of a Saint Mary statue recovered after the blast, and one of the church's original bells. The modern incarnation of the cathedral was completed in 1959.
Another intriguing facet of the cathedral's history dates back to its origins. Construction began on the complex in 1895 on the very ground where picture trampling ceremonies had previously been carried out in an attempt to root out Christianity when the religion was prohibited in Japan. In those ceremonies, people were coerced into trampling on biblical images in order to expose secret Christians. The church was then erected here as a message of resilience.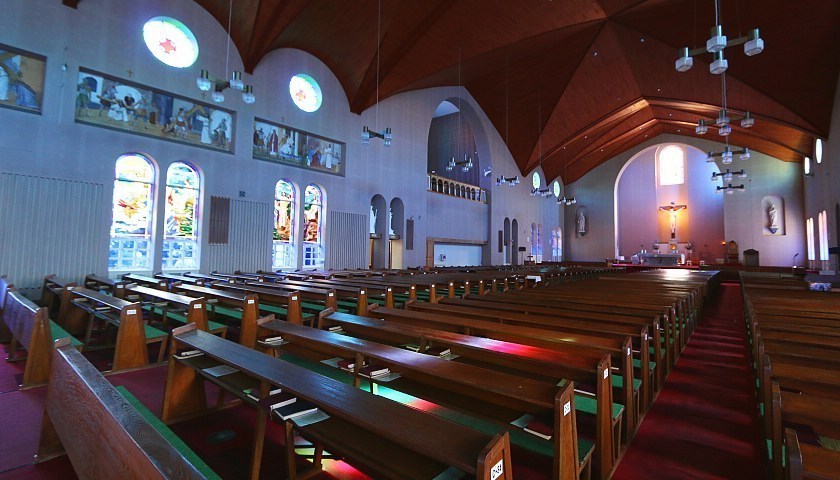 Questions? Ask in our forum.