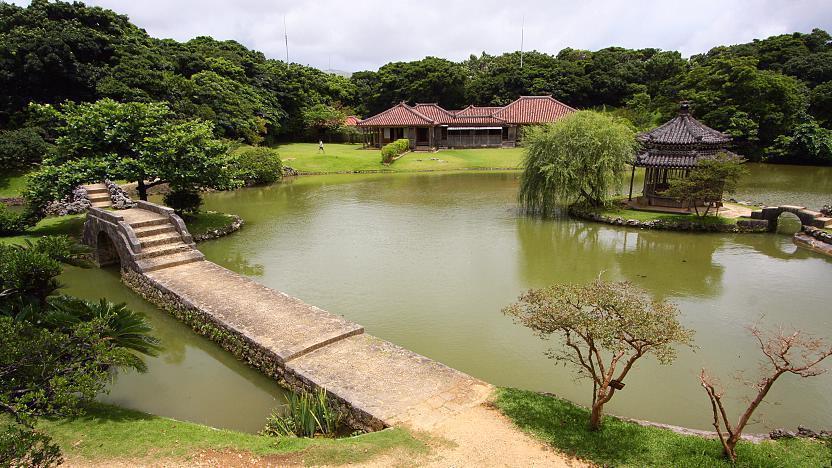 Shikinaen (識名園) was constructed in the end of the 18th century as the second residence of the Ryukyu kings. It features beautiful, relatively simple, wooden palace buildings with Okinawan style, red tile roofs and a spacious Japanese style landscape garden with a central pond. While the garden is designed in a style seen elsewhere in Japan, the architecture and flora give Shikinaen a uniquely Okinawan flavor.
Shikinaen was completely destroyed in the Battle of Okinawa of 1945, but has been neatly restored in the postwar years. In 2000, Shikinaen was among the sites added to the list of UNESCO World Heritage Sites under the title Gusuku Sites and Related Properties of the Kingdom of Ryukyu.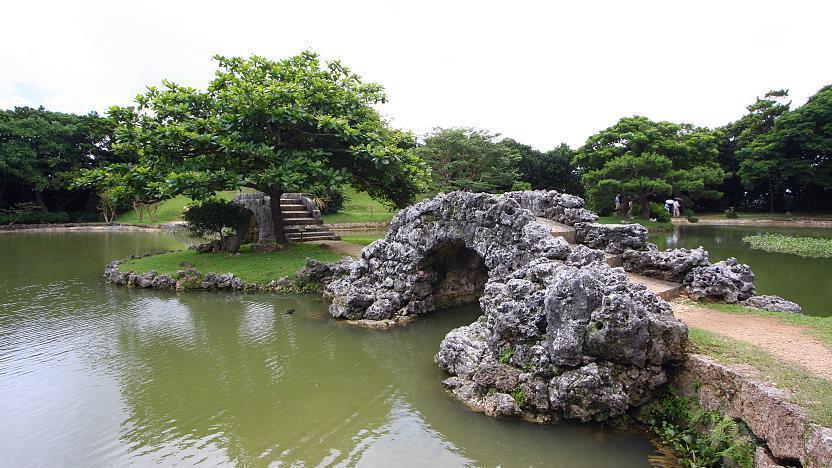 The garden can be viewed from a 300 meter circular path, which leads through a forested area before reaching the pond. Two stone bridges connect to a small islet in the middle of the water and allow visitors to cross from one side of the pond to the other. A small hexagonal pavilion stands on a second islet. Artificial hills surround the pond and give the garden more vantage points and character.
The palace building stands near the pond's shore. The beautifully wooden structure used to serve the entertainment of the royal family and important guests. Today, visitors can inspect the building's large tatami floored rooms that look out onto the garden.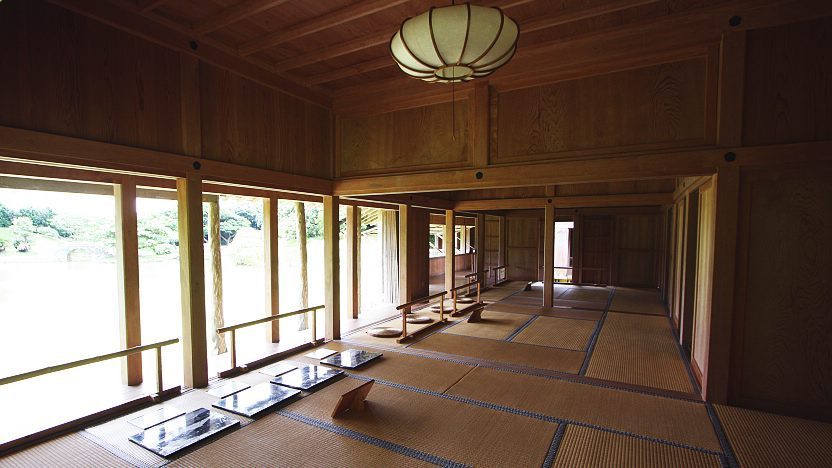 By public transportation
Shikinaen Garden is one of the few attractions in Naha that is not accessible by the Okinawa Monorail. Instead it can be reached in about 20 minutes and for 240 yen one way from central Naha by bus numbers 2, 5 or 14. Among the three lines, bus number 5 can be boarded along Kokusaidori and bus number 14 at Naha Bus Center and Asahibashi Station. Get off at Shikinaen-mae (識名園前) bus stop.
By car
By car, Shikinaen can be reached in ten minutes from central Naha or 20 minutes from Naha Airport. Note, however, that the trip can take considerably longer during rush hours.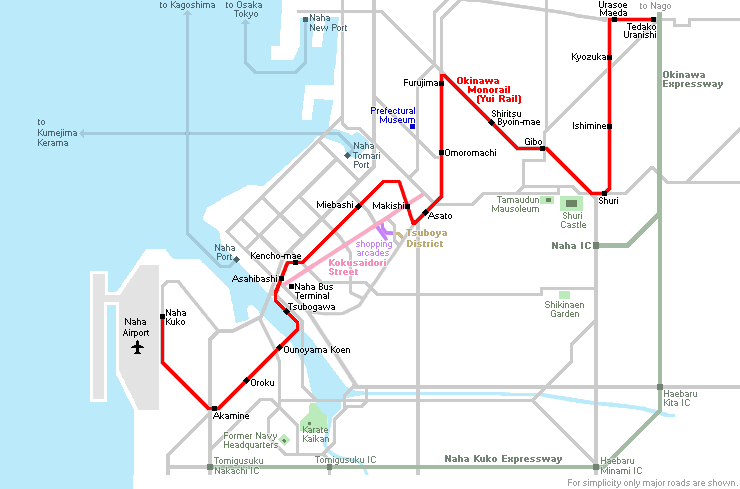 Hours
9:00 to 18:00 (until 17:30 from October to March)
Admission ends 30 minutes before closing
Closed
Wednesdays (or following day if Wednesday is a
national holiday
or falls on June 23)
Typical Visit Duration
30-45 minutes
Questions? Ask in our forum.
Hotels
around Okinawa Island