Katsuren Castle Ruins
Ruins of another former Ryukyu castle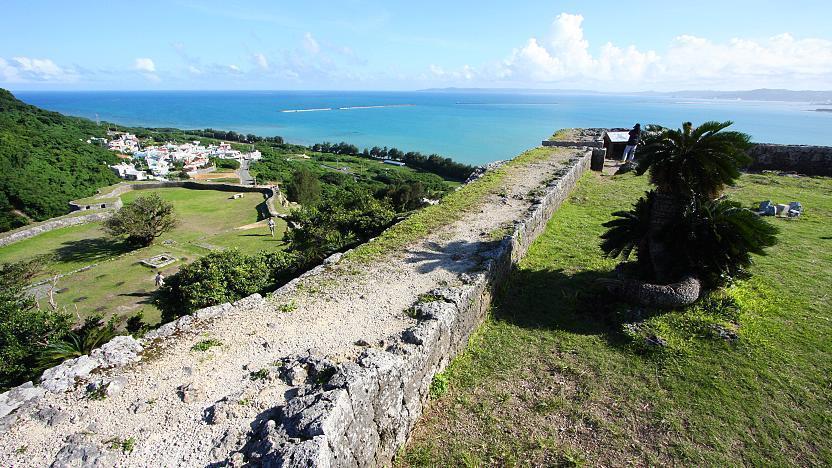 The Katsuren Castle Ruins (勝連城跡, Katsurenjō-ato) sit on a steep hill close to the coast and offer attractive views over the landscape below. Just a few stone walls and foundations remain of the former castle. The site is included as one of the UNESCO World Heritage-designated Castles of the Ryukyu Kingdom.
Katsuren Castle is most famous as the seat of Lord Amawari in the 15th century. According to legend, Amawari was a sickly child that got abandoned in the mountains to die. However, the child survived and grew into a powerful leader who defeated an oppressive lord and took over Katsuren Castle. Amawari's later attempt to attack Shuri Castle ended in failure and his death.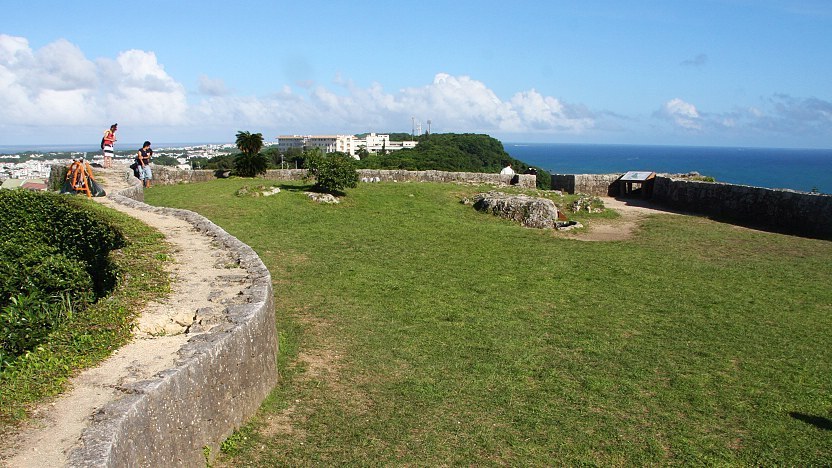 The Katsuren Castle Ruins are located in central Okinawa Honto in the middle of the Yokatsu Peninsula that juts out to the east of the island, about 25 kilometers northeast of Naha.
By bus
Take bus number 52 from Naha Bus Terminal to Katsurenjōato-mae (勝連城跡前, 100 minutes, 1260 yen, about hourly), from where the castle ruins can be reached in a five minute walk. Alternatively you can take bus number 27 to Nishihara bus stop (西原, about hourly), but the bus ride takes 20 minutes longer and the bus stop is a ten minute walk from the castle ruins.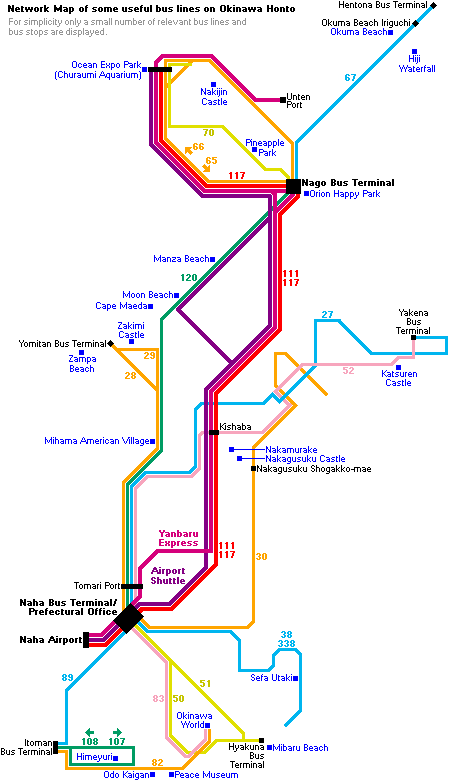 By car
By car, it takes about one hour to reach the castle ruins from Naha if using the expressway between Naha and Okinawa Minami IC (420 yen one way).
How to get to and around Okinawa Honto
Typical Visit Duration
30-45 minutes
Questions? Ask in our forum.
Hotels around Okinawa Island
Top rated on Okinawa Island
powered

by