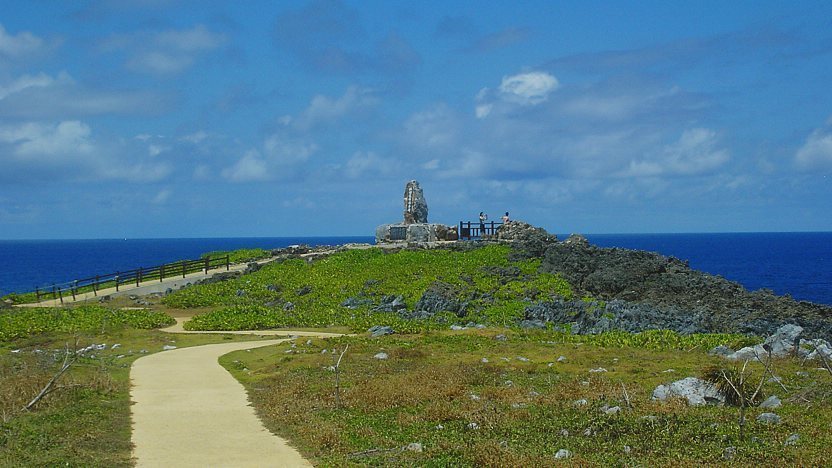 North of Nago, Okinawa Honto is only scarcely populated and mainly covered by forests and hills. Cape Hedo (ĽËî╦ľŽ, Hedo Misaki) is the island's northernmost tip, offering spectacular views of the cliffy coast.
The main approach to Hedo Misaki leads along the western coast, where, halfway between Nago and the cape, there is a hiking trail to the Hiji Waterfall and a JAL resort hotel around Okuma Beach.
The less direct approach to Hedo Misaki along the more scenic, less developed eastern coast is recommended due to its beautiful coastal scenery. However, in order to explore the eastern coast, you will need your own transportation, such as a rental car, because there is no scheduled bus service along the eastern coast to Hedo Misaki.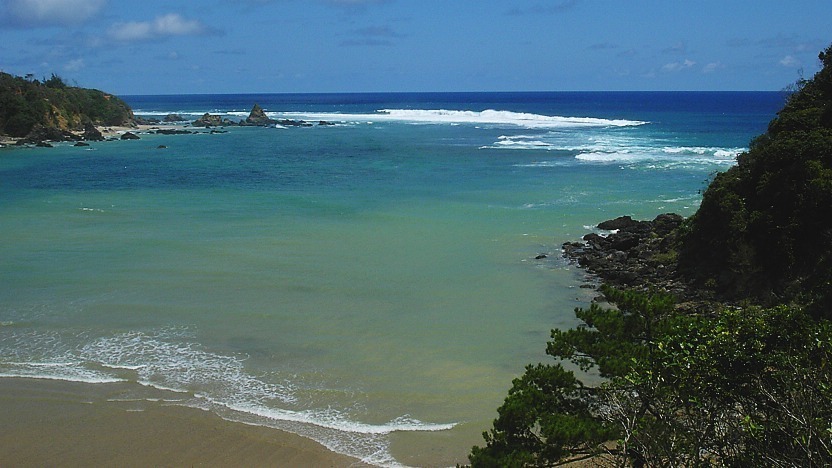 Cape Hedo is the northernmost point of Okinawa Honto, about 115 km from Naha.
By bus
Take highway bus number 111 or 117 or the Yanbaru Express from Naha to Nago Bus Terminal (90 minutes, 1650-2140 yen from Naha Bus Center; 105 minutes, 1650-2230 yen from Naha Airport; 1-2 buses/hour), transfer to bus number 67 for Hentona Bus Terminal (60 minutes, 1070 yen, 1-2 buses/hour) and transfer once more to a municipal bus line to Hedo Misaki (40 minutes, 500 yen, 2 buses/day). Note that between Naha and Nago the Yanbaru Express is cheaper than the other buses and that it stops at the Kencho Kitaguchi bus stop instead of the Naha Bus Center.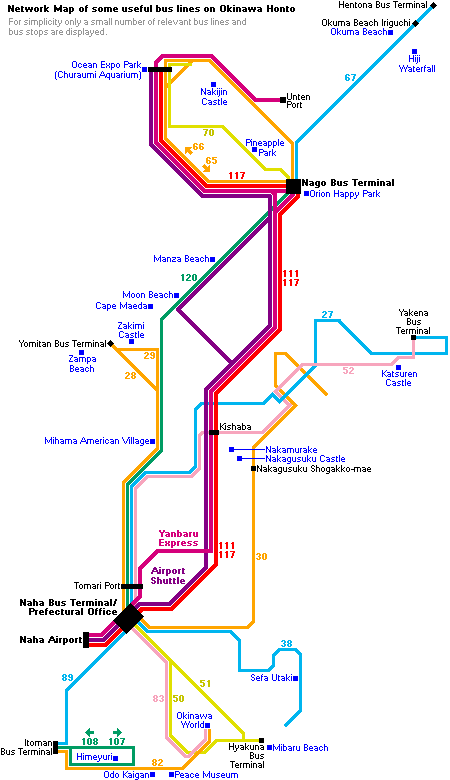 By car
By car, the journey from Naha to the cape takes about 2.5 hours if using the Okinawa Expressway between Naha and Nago (1040 yen one way).
How to get to and around Okinawa Honto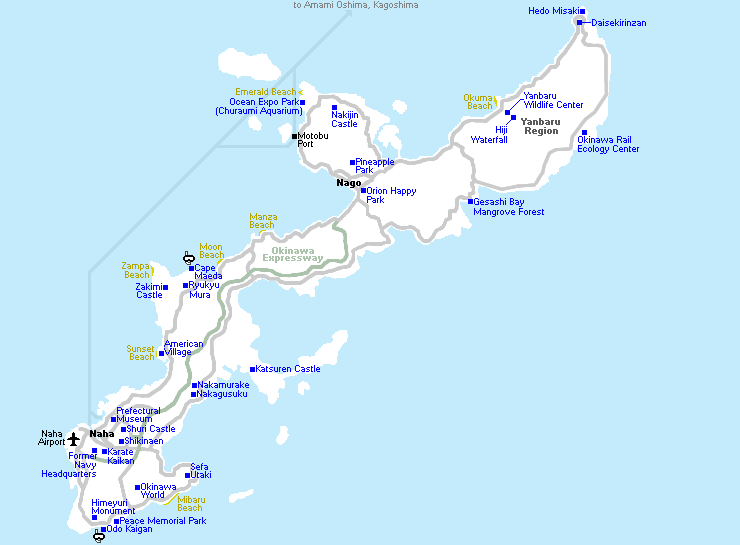 Questions? Ask in our forum.
Hotels
around Okinawa Island